My Husband's Sweatshirt
By Casey Carpenter • June 12, 2017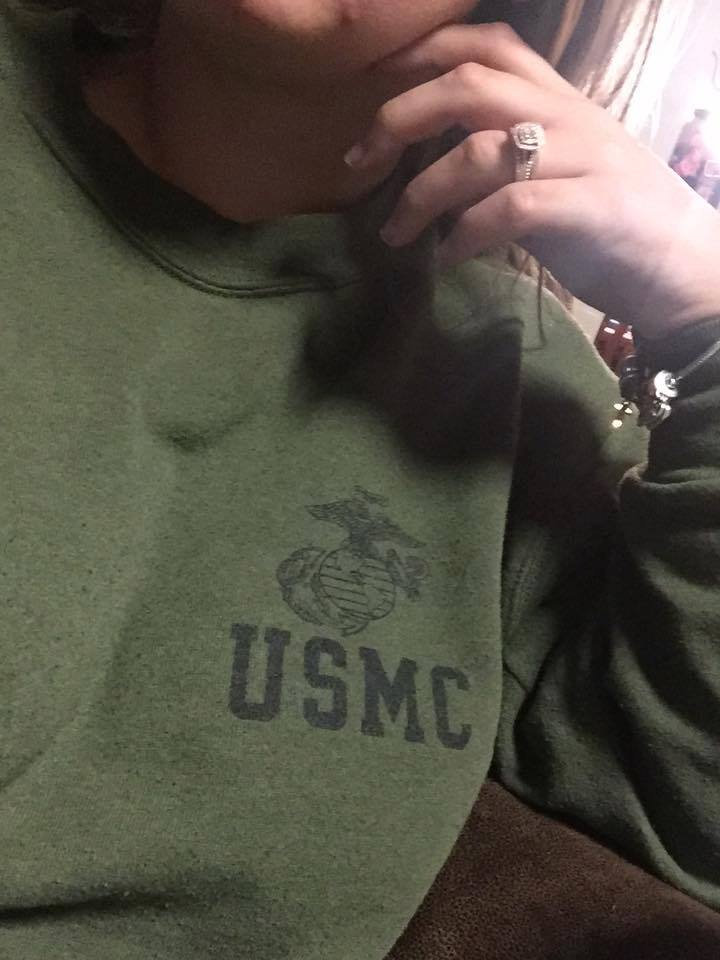 I went to Kroger tonight wearing one of my husband's sweatshirts. I got in line to check out and the man in front of me asked if the sweatshirt was mine. I said "oh no, it's my husband's." It caught me pretty off guard, to say the least.
He then asked if Austin was with me so he could say thank you and I just said "thank you, but unfortunately, he's deployed right now."
The man then, without hesitation started putting my groceries up on the belt with his and told me he was paying for my groceries tonight. I was speechless.
The only thing I could get out was, "oh my gosh, are you sure, thank you so much" almost a dozen times.
He said, "that place over there almost took me away from my wife and my four kids. Promise you'll stay true and honest to him while he's gone and love him like you've never loved him before when he gets home."
I'm still in shock over an hour later. There's still so much good in the world and we need to start focusing on that rather than focusing on all the bad.
PREVIOUS STORY NEXT STORY SHARE YOUR STORY
Please consider
making a donation
to
Sunny Skyz
and help our mission to make the world a better place.