10,000 Year Old Cave Paintings Of Aliens And Spaceships Discovered In India
July 16, 2014
Prehistoric paintings in a cave in India may indicate that alien travelers visited the site eons ago, an archaeologist says. The paintings depict what appear as humanoids with featureless faces and a tripod object that could be a vehicle.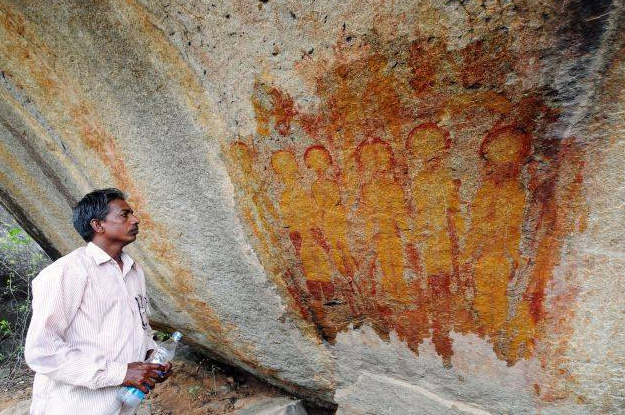 Amit Bhardwaj
The peculiar find was discovered in a cave system under the Charama region in Kanker district in the Indian state of Chhattisgarh. Preliminary dating says the pictures are at least 10,000 years old, reports the Times of India.
Archaeologist JR Bhagat believes that the paintings can serve as evidence of the paleocontact hypothesis, which says that in prehistoric times Earth was visited by members of an advanced alien civilization.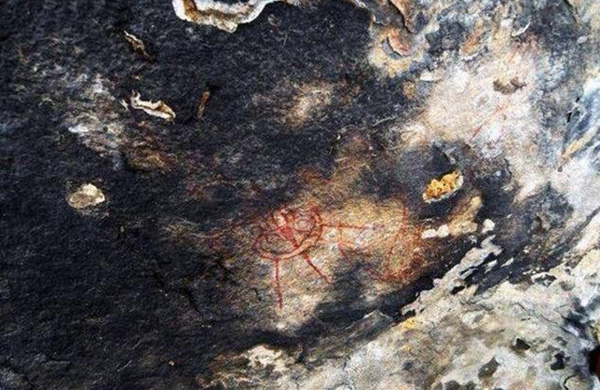 Amit Bhardwaj
There are several beliefs among locals in these villages. While few worship the paintings, others narrate stories they have heard from ancestors about "rohela people" — the small sized ones — who used to land from sky in a round shaped flying object and take away one or two persons of village who never returned.

"The paintings are done in natural colors that have hardly faded despite the years. The strangely carved figures are seen holding weapon-like objects and do not have clear features. Specially, the nose and mouth are missing. In few pictures, they are even shown wearing space suits. We can't refute possibility of imagination by prehistoric men but humans usually fancy such things," Bhagat said.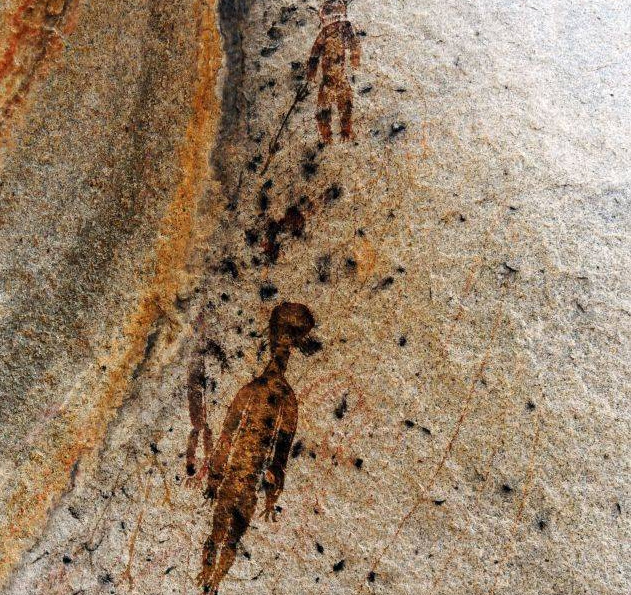 Amit Bhardwaj
Bhagat said the Chhattisgarh State Department of Archaeology and Culture plans to get in touch with the Indian national space agency and NASA as well as fellow archaeologists for consultations on the discovery.
Source: The Times Of India
Please consider
making a donation
to
Sunny Skyz
and help our mission to make the world a better place.
Click Here For The Most Popular On Sunny Skyz
LIKE US ON FACEBOOK!