Strangers Rally Together To Help Coventry R.I. Veteran In Need
July 20, 2023
A group of strangers has come together to support a veteran who found herself in dire circumstances.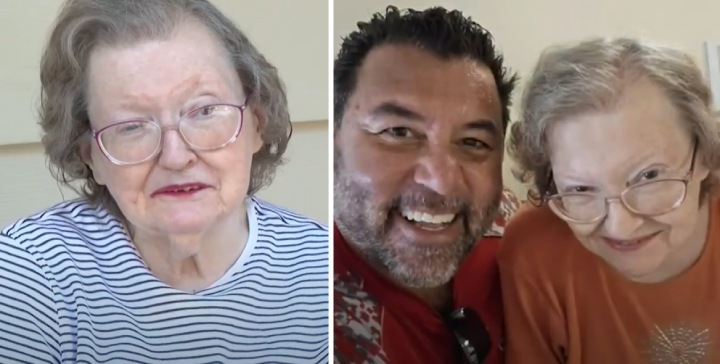 Judith (left) / Credit: NBC 10 WJAR
78-year-old Navy veteran Judith McElven has lived in an apartment at the Coventry Housing Authority's apartment complex in Rhode Island for 16 years.
She lived with her boyfriend, who unfortunately passed away recently. She has Parkinson's disease and was completely overwhelmed living on her own.
"I really didn't know what I was going to do. I was at my wits end at the beginning you know," Judith told NBC 10 WJAR.
After giving her some space after her loss, Diane McDonnell-Trant who lives across the hall, went over to see if she needed anything.
"I could see she was overwhelmed, and I said to her, 'Are you overwhelmed?' And she looked at me and said, 'Yes.' I said, 'Do you need some help?' and she said, 'Yes'."
According to McDonnell-Trant, the furniture that was in Judith's apartment was unsanitary and not safe for her health.
McDonnell-Trant said she put out a call on social media asking people to help Judith by gifting her furniture.
Local real estate Linda Allcock answered the call.
"Many times if someone is moving out and they have a ton of furniture that they want to get rid of or donate we get very involved with different people, like Lisa, and we try to pay it forward," said Allcock. "So we had a ton of stuff, living room set, couch, loveseat, recliner, kitchen chairs, bed."
A local man, Mario Branco, paid $150 to have all of the unwanted furniture removed from Judith's apartment.
A local moving company, Crum Relocation, brought the new furniture to Judith's apartment free of charge.
"My cousin tagged me in a post that a disabled veteran needed help. I just figured someone needs help, that's all I needed to hear so we were more than willing to do what we had to do to help," said owner Brian Crum. "I called a couple extra guys in, we got a vehicle together."
They also got her setup with a new TV and cable.
Judith was visibly moved by the outpouring of support.
"I'm so thankful for everybody helping me," she told the news station. "Thank you so much, from the bottom of my heart."
Watch the good news video below.
Please consider
making a donation
to
Sunny Skyz
and help our mission to make the world a better place.