In 2nd Grade He Made His Grandparents A Promise. At Just 24 Years Old, He Came Through
March 30, 2016
Last week, a 24-year-old college student wrote out his very first check and handed it to the grandparents who raised him.
Stefun Darts wrote them a check for $15,000 that will pay off their mortgage and pay for a trip to the Bahamas to celebrate.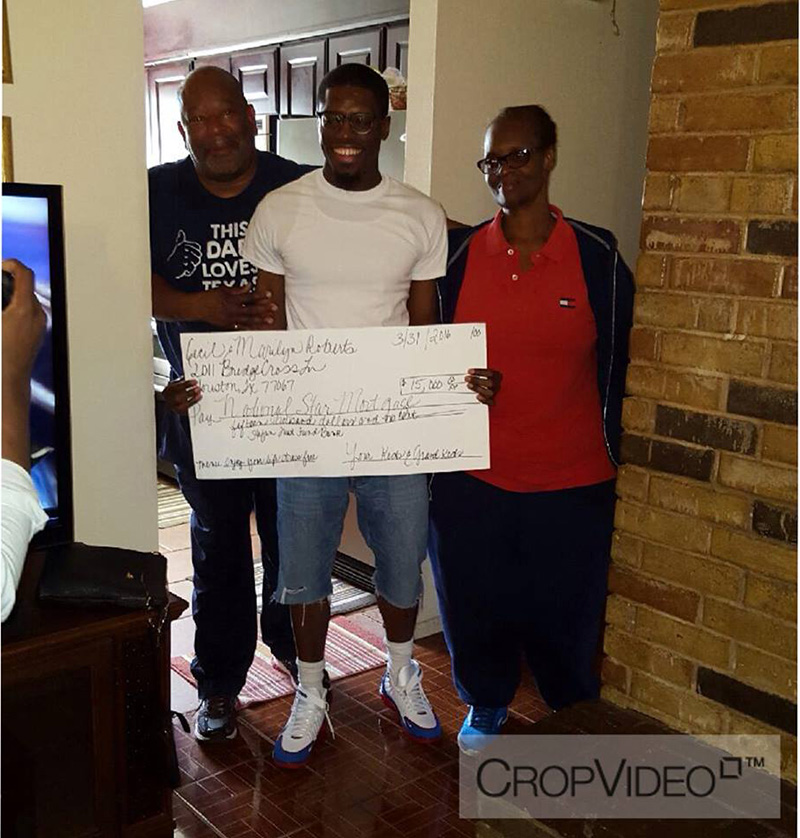 Facebook
For Darts, saving the money was no easy task. He lost some friendships over his choice to stay home more often than go out, and it's been difficult explaining to girls why he doesn't take them to fancy restaurants or shower them with gifts. But he said he knows he sees a bigger picture that his peers often don't.
Darts shared the photo (above) on Facebook with the following message:
"GG | GP I promised God in the second grade I would pay off you guys house and help you retire. A promise I would never break. The best and most beautiful things in the world cannot be seen, nor touched... but are felt by the heart.
Even with this, I could never repay you for what you've done for me. I sacrificed my teenage and early adulthood of not having fun for this moment. I couldn't stand you going to work at night, some nights I didn't even sleep knowing it shouldn't be like this. Never have I wrote a check wanting this to be the first one. To all my friends that stood by me over these last 6 years I appreciate you.
Somethings was never said and I'm glad you guys had enough sense to understand I had something greater to complete. GP| GG Take this check and pay your house off, and retire from work. Y'all owe no man but God. Even copped y'all some tickets to The Bahamas 🌴🌼☀ I'll sacrifice everything for my la familia. P.S - Avaricious. The secret is within.
Love,
Stefun"
But even with their mortgage paid off, Darts grandparents do not plan on retiring just yet.
"They want to work still, but they don't have to," Darts told TODAY. "They're working to pay off a car, and miscellaneous bills. And they're party animals — they want to travel. They want to live life. And that's what it's about it. It's all about living."
Please consider
making a donation
to
Sunny Skyz
and help our mission to make the world a better place.