The Christmas Carol Sing-Along
By Kay Heitsch • December 20, 2019
It was the week before Christmas at the Memory Care Center. Since it was close to Christmas a Christmas Carol sing-along was the planned activity. Bob, one of the residents, was in his joy. He was busy handing out the song sheets to everyone. Before each song, Bob would announce the name of the carol. When the people finished singing he was quick to praise everyone for their participation. I smiled to see Bob so actively involved. The music was on a CD player and after each song, Bob would say, "Now this is our last song. I've lost my voice." However, when the next one started he sang out loud and clear.
When the sing-along was finally over Bob thanked everyone for coming, then he started to cry. He shared how he missed his brothers and sisters, who I assumed had passed on. I hugged Bob and reminded him that we all cared for him. He stopped crying and said, "Yes, you all are my family now." An announcement was made that the activity was over. Bob went around and shook everyone's hand and thanked them for coming.
You never know what Memory Care people might say and today was no exception. In a loud voice Mary, one of the residents, said to the lady sitting next to her, "Well when I was the Sunday School Superintendant I at least served refreshments when it was over!"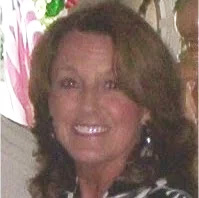 About the author: Kay is the mother of three children and grandmother of two. Her oldest son Todd was killed instantly in a car accident when he was 16. It was shortly after Todd's death that she entered into a personal relationship with God. From that day on her life has taken a radical change for the better.
Follow her blogs, Let the SON Shine! and Insights 4 Living.
PREVIOUS STORY NEXT STORY SHARE YOUR STORY
Please consider
making a donation
to
Sunny Skyz
and help our mission to make the world a better place.