Read What Keanu Reeves Did After Someone Approached Him At A Restaurant
March 28, 2022
Someone asked the question "What's something a famous person has done that just completely changed how you viewed them?" on a public Reddit forum.
One user posted about how Ashton Kutcher started advocating for trafficking victims. Another user posted about Ludacris flying 14 straight days to bring relief supplies to Haiti after an earthquake.
But this one is my favorite. I've heard plenty of stories about Keanu Reeves being the nicest guy in Hollywood. And just when I think we've reached peak Keanu, he ascends even higher.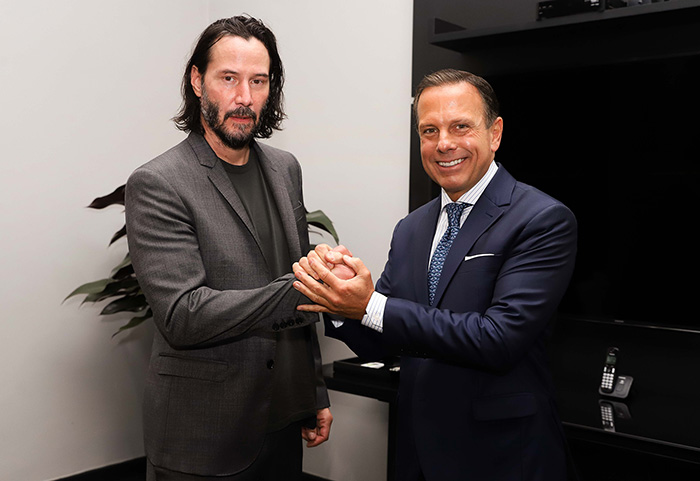 Keanu Reeves / Wiki Creative Commons
This is what user afdc92 wrote:
"My grandmother had a crush on Keanu Reeves because he reminded her of my grandfather when he was young. Saw all his stuff, from Bill and Ted to the Matrix.
She had a stroke in her early 70s and was pretty much housebound for the last 10 years of her life, so watching movies was her main hobby, and became almost like friends to her because she so rarely got to see any of her own.
Not too long after the Matrix came out my uncle was in LA for business and was eating at a really swanky restaurant when Keanu came in with a woman. When he finished his meal my uncle came up to their table and said 'I don't usually do this, but I just wanted you to know that my 80-year-old mother loves you and has seen all of your movies. You remind her of my dad.'
He said Keanu asked if he had a cell phone on him and when he confirmed that he did, he said 'Give her a call, I want to talk to her.'
He spoke with my grandmother for several minutes and it absolutely made her year. She was so isolated and his genuine kindness to her and interest in her showed what a truly amazing man he is."
In a reply to the story, another user shared this: "A friend of mine met him after a Dogstar concert decades ago and he still calls her on her birthday every year."
There's also the time he organized a bus trip with strangers after getting stranded.
Back in 1990, two fans trespassed on Keanu Reeves' property and boldly knocked on his door. Instead of calling the police and having them removed, he had a beer with them.
Please consider
making a donation
to
Sunny Skyz
and help our mission to make the world a better place.
Click Here For The Most Popular On Sunny Skyz
LIKE US ON FACEBOOK!