Volunteer police officer saves man's life
May 3, 2012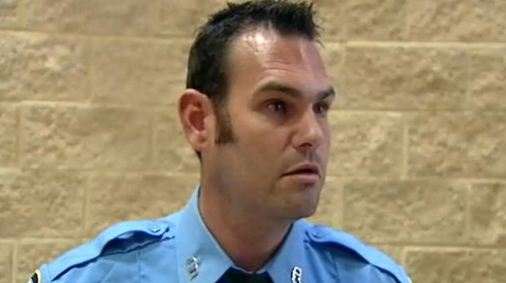 Wes Manion had just graduated as a volunteer police officer from the acadedy when he noticed a lifeless body floating near the shore on a Texas beach.
The body had greenish foam coming out of his nose and he was certain the man was dead. But he could not live with himself if he did not at least try and save him.
He started doing chest compressions and before he knew it, the "dead" man spit up a bunch of water and started coughing and breathing. He wasn't so "dead" after all.
Jason Roy, a 28 year old fisherman was revived and taking straight to a Texas hospital. There he was able to make a full recovery. He suffered a few broken ribs from the CPR, but that was all.
Doctor's thought that if he was to survive at all, he would be in a vegetative state and brain dead.
"Doctors are telling me that I am a miracle, that I should be on tubes and on a ventilator for the rest of my life. The best they looked for was brain dead," he told ABC.
Jason Roy is another example of a miracle when doctor's and science would make you believe that survival was not possible.
Jason and his savior, Wes, now keep in touch daily. After all, if it were not for Wes and his fresh volunteer police training, he may not be here today.
Please consider
making a donation
to
Sunny Skyz
and help our mission to make the world a better place.