I Knew Dogs Were Loyal... But This Is On A Whole New Level
April 12, 2014
Druzhok is part of the Andreev household in the Amur region of Russia. He's a likable but obstinate 4-year-old mutt.
"If he wants to run around, no chain will stop him," his owner Elena says. "He will break it and run away. And when he's had enough he comes and shows his neck like he's saying, 'Leash me, I'm ready.'"
"Druzhok" means "Little Friend," and this past summer he proved that he'll run away if he pleases, but also that he lives up to his name.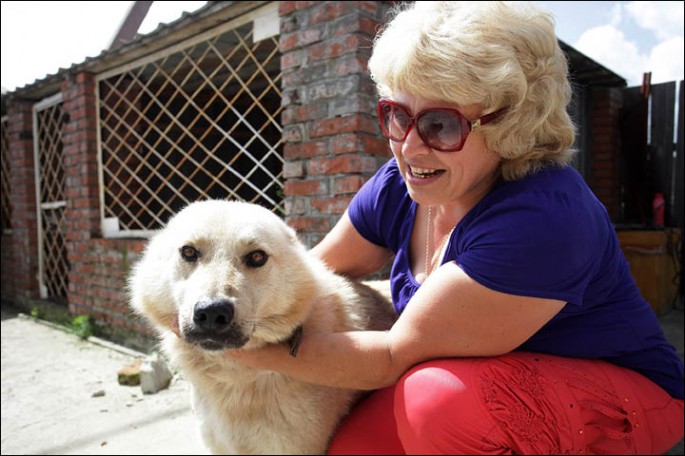 Yelena Andreeva
In August, the Andreevs and 100,000 others in their area had to be evacuated because of flooding. Of course, they took Druzhok with them. They went to stay with some friends who were not affected by the floods. These friends lived in a small apartment, so Druzhok stayed outside. But he was used to living outside, so this wasn't really strange or problematic for him.
For a couple nights he slept under the Andreevs' car, guarding it and waiting like everyone else for the flooding to go down and life to go back to normal. But then on the third morning he was gone.
They couldn't find him anywhere until they finally took a boat back to their house. There they found him staying out of the water by standing on the top step of the stoop.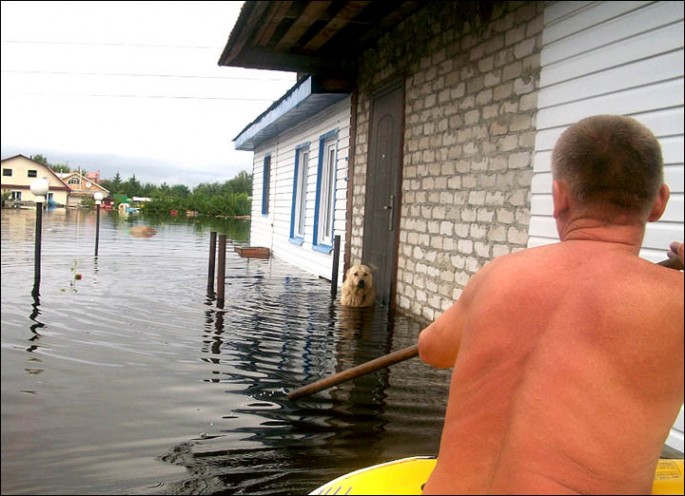 Yelena Andreeva
Finding out he was the Andreevs' dog, rescuers in the area told them that he wouldn't allow them into the house and he that he refused to be taken to safety.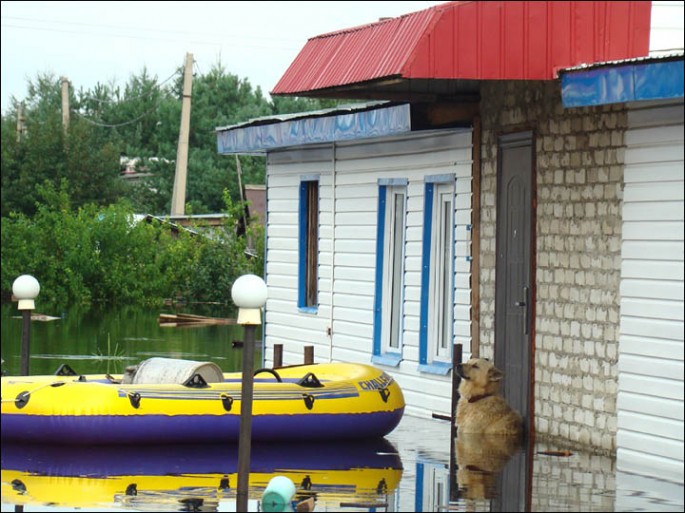 Yelena Andreeva
Upon seeing his owners, however, he left his post, swimming to them eagerly.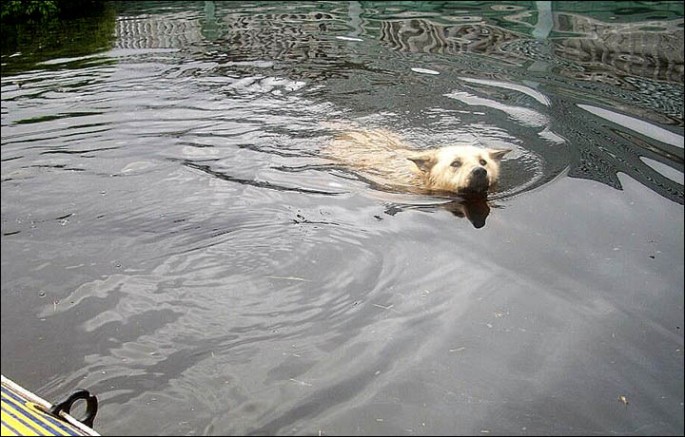 Yelena Andreeva
"It's deep here. He couldn't run, he had to swim. The dog stood on the top step of the porch in the cold water all night."
"We sailed into the yard and saw him. He was standing there and trembling, and wouldn't move away from his place. But when he saw us he was so happy. We took him into the boat and he rushed to lick us. We all were so happy."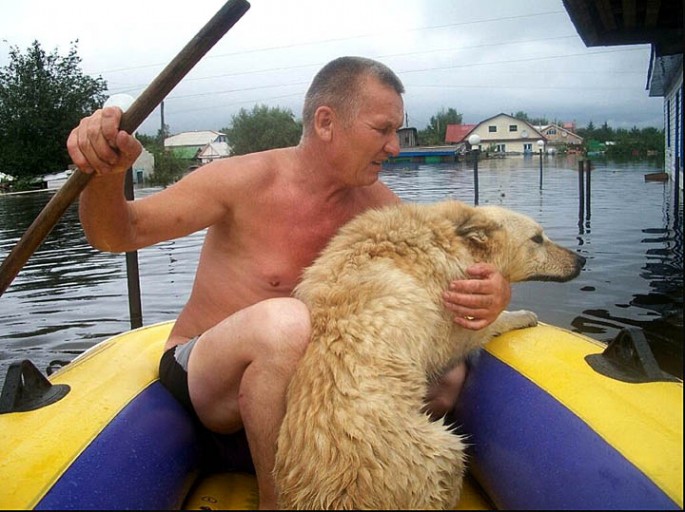 Yelena Andreeva
Source: SiberianTimes.com
Please consider
making a donation
to
Sunny Skyz
and help our mission to make the world a better place.
Click Here For The Most Popular On Sunny Skyz
LIKE US ON FACEBOOK!