Police Officer's Act Of Kindness Leads To Promotion In The Wake Of Hurricane Otis
November 9, 2023
A police officer in Mexico City has been promoted after photos of her feeding a hungry baby during the aftermath of Hurricane Otis went viral.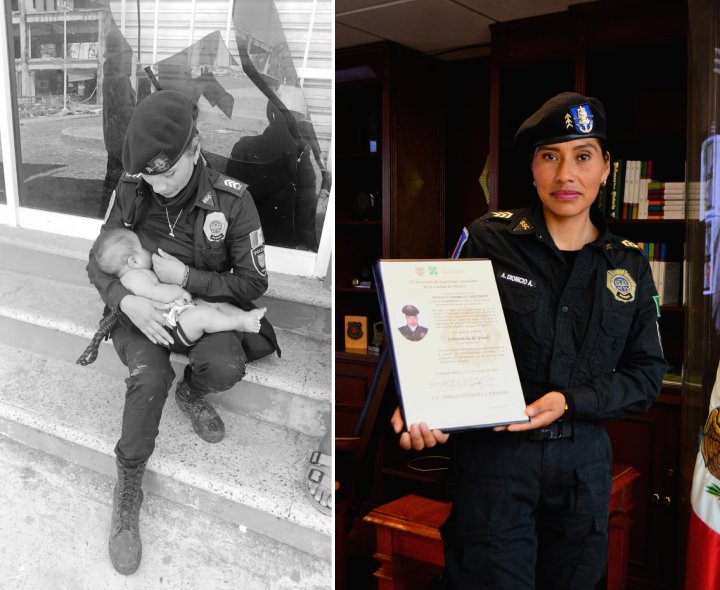 Credit: @PabloVazC / Twitter
Arizbeth Dionisio Ambrosio has earned a well-deserved promotion after displaying exceptional compassion in the aftermath of Hurricane Otis. Deployed to Acapulco following the devastating Category 5 storm on October 25, Dionisio, a 33-year-old mother herself, went above and beyond her duty.
Encountering a four-month-old baby boy who hadn't eaten for an extended period and was crying from hunger, Dionisio approached the distressed mother. Understanding the situation and the mother's inability to breastfeed, the officer offered to nurse the hungry infant.
Por su vocación de servicio a la ciudadanía y por poner en alto el nombre de la @SSC_CDMX, mi compañera Arizbeth Dionisio Ambrosio del Agrupamiento #Zorros, quien protegió la vida de un bebé en #Acapulco, fue ascendida. Su labor es un ejemplo de #humanismo para todas y todos.… pic.twitter.com/6rjTYkEo8a

— Pablo Vázquez Camacho (@PabloVazC) November 6, 2023
In recognition of her extraordinary act of compassion, Dionisio was promoted earlier this week. Her rank has been upgraded from "policía primero" to "suboficial."
Mexico City Security Minister Pablo Vázquez Camacho praised Dionisio's dedication to service and her role in protecting the life of a baby in Acapulco. He declared her promotion Twitter/X, stating that her work stands as an exemplary display of humanism for everyone.
Please consider
making a donation
to
Sunny Skyz
and help our mission to make the world a better place.