Debt Activists Bought $10M In Student Loan Debt And Canceled It All
October 27, 2023
In a groundbreaking development that will bring immense relief to nearly 3,000 Morehouse College graduates, a partnership has been formed between the National Union for Debtors and the institution to eliminate a staggering $10 million of student debt.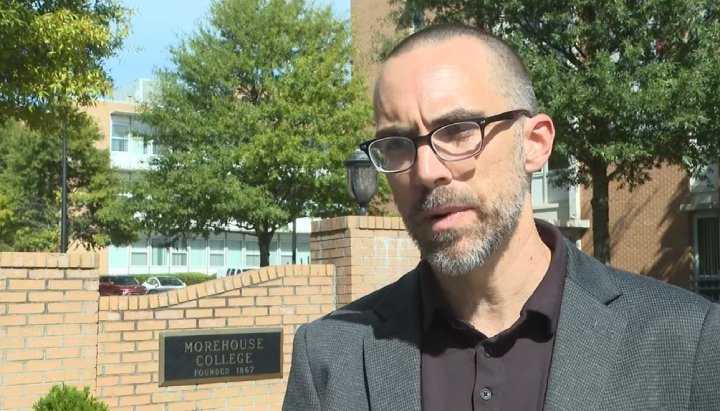 Professor Andrew Douglas
The Debt Collective, in a bold move, has begun notifying graduates that their student loan balances are now reduced to zero, with no strings attached. The genesis of this remarkable action lies in the ongoing student debt crisis, which has been taking a heavy toll, particularly on black students. Morehouse College's Political Science professor, Andrew Douglas, seized the opportunity to address this issue head-on, inspired by philanthropist Robert Smith's generous act of paying off the entire graduating class's debt in 2019.
Over the course of 2.5 years, Douglas collaborated with the Debt Collective, a union dedicated to advocating for debtors' rights. Together, they devised a plan to relieve nearly $10 million in student debt. The impact of this action is immense, providing graduates with newfound financial freedom.
For example, Jarrell Billups, one of the fortunate 2,800 recipients of this debt relief, no longer owes Morehouse College over $15,000. Billups initially couldn't believe the news, nearly hanging up the phone when informed of the life-changing development.
This debt forgiveness comes at a crucial time, as the suspension of student loan repayments, implemented in response to the COVID-19 pandemic, has been lifted. Graduates, who have been grappling with financial hardships, are now required to start repaying their loans for the first time in more than three years.
The process of debt relief was facilitated by the rolling jubilee fund, where Morehouse College sold the debt to collectors for a fraction of its original value, only for the Debt Collective to erase it entirely. Importantly, this action doesn't involve any paperwork for those who graduated in fall 2022 or earlier, and some eligible accounts date back to the 1990s.
Douglas is determined to extend this initiative to help students at other institutions and hopes for increased federal government support to alleviate the student debt crisis.
Please consider
making a donation
to
Sunny Skyz
and help our mission to make the world a better place.