Incredible Turn Of Events As Community Rallies To Save Little Girl's Birthday
June 20, 2023
A Texas community came together to celebrate a little girl whose birthday party seemed destined for despair.
"My little girl has counting down the days until her birthday party," mom Lex Fitzgerald said. "She's been so excited to celebrate with all her classmates and friends."
Despite Willa's excitement, the guests she had invited failed to arrive.
In a last desperate act, Lex posted on her local Facebook group in the hope a few families in the community might be available to join them and turn the day around for her daughter.
"If anyone has young kids and looking for something to do right now, no one showed up to my daughter's birthday party," she wrote online. "It's her first (and likely last) party. We'd love to celebrate with you."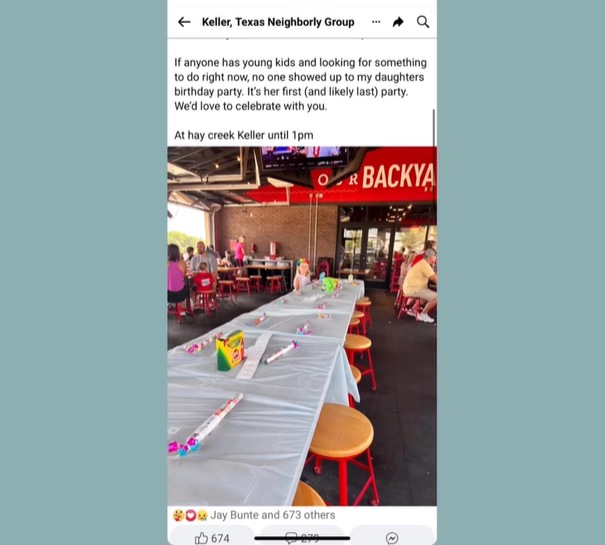 Credit: lex.fitzgerald / Instagram
"I didn't want to have to tell my little girl that no one was coming to her birthday party," Lex said. "Quickly, I thought to reach out to my local Facebook group and send out a so called 'bat signal' of sorts to other families out there."
"The response was life changing," she said.
Families dropped what they were doing, grabbed presents and balloons, and flocked to the restaurant.
"Within MINUTES families were showing up ready to share the day with Willa," Lex said. "We went from not a single person at her birthday table to not a single table open."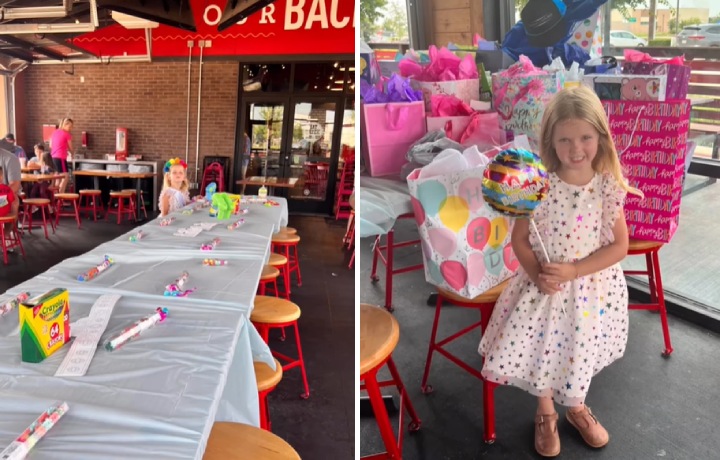 Credit: lex.fitzgerald / Instagram
Lex posted a video on Instagram that shows Hat Creek Burger Company swarmed with children donning paper hats as their parents watched on. Willa also posed for pictures in front of a table full of presents.
"I just want to say thank you to all of the people who came today to be with us," Lex said. "You not only showed up for my little girl, but for me as well. You picked me up and encouraged me forward when I felt like I had failed as a mom. Thank you."
Watch the video below.
Please consider
making a donation
to
Sunny Skyz
and help our mission to make the world a better place.