New York Rail Workers Rescue 3-Year-Old Boy From Train Tracks
June 14, 2023
Quick-thinking rail workers came to the rescue of a missing 3-year-old boy who found himself on the train tracks.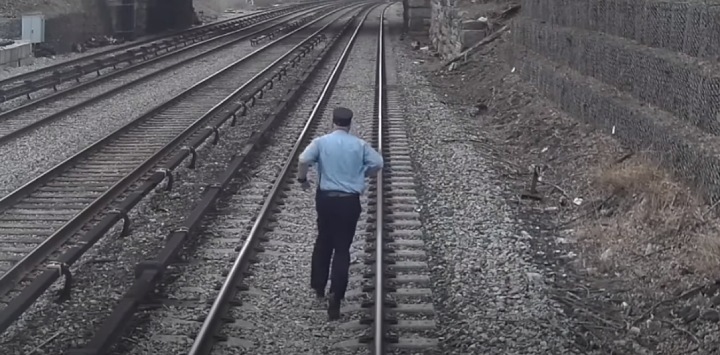 Metropolitan Transportation Authority / @mtainfo
Engineer William Kennedy was the first to spot the child, who had strayed onto the live rail track and was heading toward the electrified third rail.
"I got four kids so as soon as I saw it was a child, instantly 'daddy' kicked in and [I thought] 'We gotta save this kid'," Kennedy said. "We got to do something right away'."
Kennedy slammed the brakes on a train that was moving 70 miles per hour. He radioed desperately to the train headed northbound out of Tarrytown and ordered rail controllers to kill power to the third rail.
Conductor Marcus Higgins was onboard that train.
"Finally, we see the child," Higgins told WABC. "He's in the gauge of the track at this point. So he's in between the running routes. So we stopped the train. I was like, 'I'll jump out,' got the door open, jumped out."
Higgins can be seen in the video below running down the tracks toward the child.
"He had climbed over the third rail," Higgins said. "So, God forbid, you know, this could have gone in a totally different direction. Thank God it didn't. I scooped him up, got into the right of way, just walked him back to the train, got him on the train. And we reversed back to Tarrytown."
Waylon's mother, Aridia Bruno De Sosa, told WABC afterward that it was a "miracle" she was reunited with her son after his near death experience.
"That was a miracle from God," she said.
MTA president Catherine Rinaldi honored Kennedy, Higgins and three additional employees with commendations in a ceremony held on Tuesday.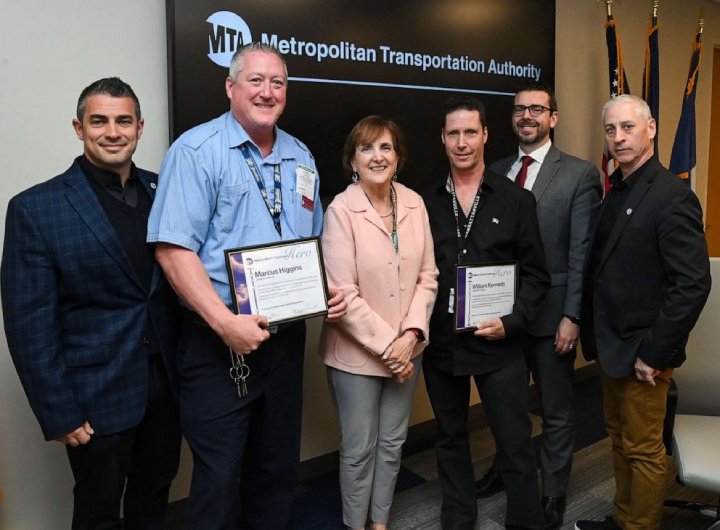 Credit: Metropolitan Transportation Authority
Please consider
making a donation
to
Sunny Skyz
and help our mission to make the world a better place.