South Carolina Deputy's Small Act Of Kindness Changes Woman's Entire Life
June 3, 2023
In a heartwarming display of compassion, a South Carolina deputy made a significant impact on the life of a struggling citizen.
The Greenville County Sheriff's Office (GCSO) shared the story on its Facebook page.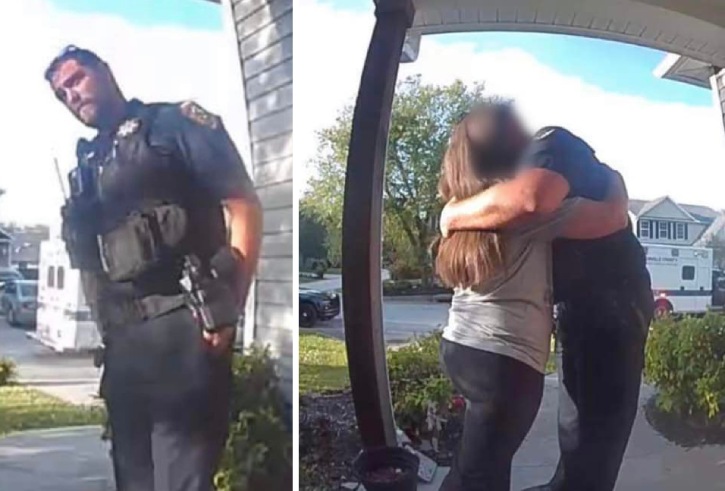 Credit: Greenville County Sheriff's Office
The GCSO said Deputy Eric Alligood responded to a residence a few weeks ago to a woman who was having "one of her hardest days".
With her permission, the agency shared her message.
"I just wanted to share my gratitude towards the officers who responded to my residence a few weeks ago. This is Deputy Alligood, he recognized that I just needed someone to listen. Someone to show they cared at that present moment and to be compassionate. The courage it took to step away from his title of Deputy while still in uniform to be just a genuine kind human being was everything and more. He'll never understand how much that hug truly meant to me (heart emoji) the world needs more people like him.
I hope your able to pass my appreciation on as a reminder to the entire world.. Having a uniform on doesn't make you a good person, showing someone you genuinely care is what makes you a good person. The ability to open yourself up to vulnerability while on duty showed his true strength and character. This is proof that just because they're a 'cop' doesn't mean they don't have emotions, they're human too.
The fact I'm still thinking about his random act of kindness a month later proves a small act of kindness, and compassion can change someone's entire life
God Bless."
The GCSO praised Deputy Alligood for his act of kindness and said he has made "the entire agency proud."
Please consider
making a donation
to
Sunny Skyz
and help our mission to make the world a better place.