Texas Researchers Use Okra, Aloe To Remove Microplastics From Water
March 14, 2023
Researchers at Tarleton State University (TSU) in Texas have discovered that food-grade plant extracts have the power to remove microplastics from wastewater.
Specifically, the extracts came from okra, aloe, cactus and psyllium.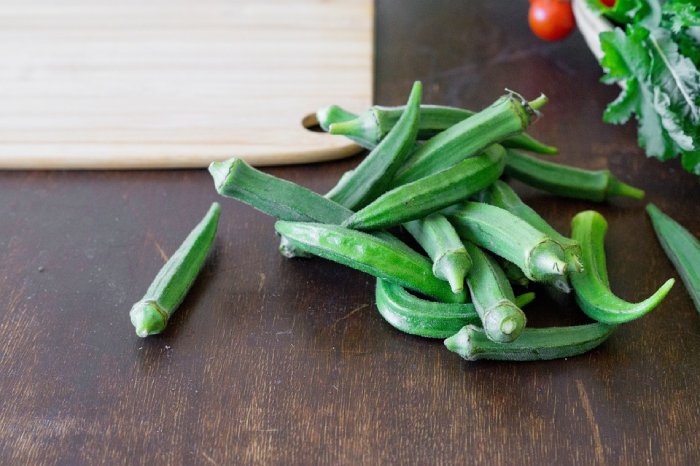 Okra
Microplastics are typically removed from water in two steps. Those that float are simply skimmed off. However, this step only removes a fraction of the total microplastics that are present. The rest must be removed by adding "sticky chemicals" that attract microplastics and form large clumps. The clumps are then removed.
"It doesn't help if we try to clean up water but add potentially toxic substances to remove the pollutants," says Dr. Srinivasan, the Endowed Munson Research Professor of Chemistry.
For a cleaner solution, Srinivasan and her team began searching for non-toxic flocculant alternatives. They tested polysaccharide extracts from fenugreek, cactus, aloe vera, okra, tamarind and psyllium as flocculants to capture microplastics.
It turns out that the same polysaccharides that cause these plants to leave a sticky substance on your fingers also make great flocculants for cleaning water.
"They found that polysaccharides from okra paired with those from fenugreek could best remove microplastics from ocean water, whereas polysaccharides from okra paired with those from tamarind worked best for freshwater samples. Overall, the plant-based polysaccharides worked better than, or as well as, the traditional flocculant polyacrylamide, depending on the combination of extracts and water source," TSU stated in a press release.
Importantly, the plant-based flocculants can be implemented in existing water treatment processes.
"The whole treatment method with the non-toxic materials uses the same infrastructure," said Dr. Srinivasan.
"We don't have to build something new to incorporate these materials for water treatment purposes."
Please consider
making a donation
to
Sunny Skyz
and help our mission to make the world a better place.
Click Here For The Most Popular On Sunny Skyz
LIKE US ON FACEBOOK!