Couple Adopts 7 Siblings Whose Parents Died In Car Crash
April 3, 2021
A couple in California adopted seven siblings, ages 1-12, after their parents died in a car accident.
Meet Pam and Gary Willis.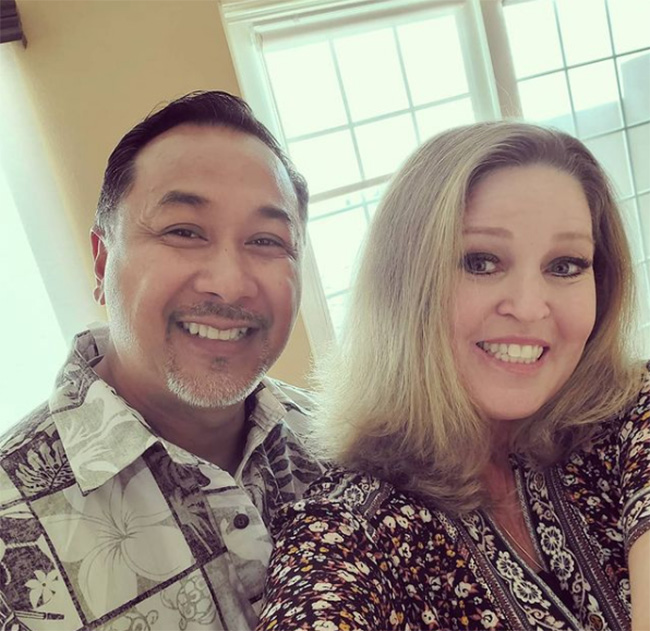 Pam and Gary Willis
Pam, 50, said she was scrolling through her Facebook feed in 2019 when she landed on a news story about seven siblings in need of a permanent home.
"In that instant, their sweet smiling faces jumped off of the screen and into my heart," she said.
So, she tagged her husband in the post. She thought about them all day.
"That evening I asked my husband if he'd seen the post," Pam recalled. "'Yes', he said. 'We should adopt them'. My heart stopped. 'We should', I said."
The couple, who share five adult children and live in Menifee, had been fostering kids for years, but they had never discussed adoption.
"We knew deep inside that this mission was being placed before us. If not us, then who?" Pam said.
"They had been in foster care for a year since their parents had been killed in the car accident that they all had miraculously survived.
Who would keep them all together? Who would have the space for them? Who would have the time, and the love, and the patience for their trauma? The answer was clear... we would. Why else did we have a six bedroom house that was about to have it's last child's bedroom vacated? Why else would our nest that had raised our first five babies be empty just in time? It was only to make room for our new babies. They were ours from the minute we saw their faces on the news story."
Two months later, Pam and Gary were matched with Adelino, 15, Ruby, 13, Aleecia, 9, Anthony, 8, Aubriella, 7, Leo, 5, and Xander, 4.
"It was easy to connect with the little ones. They were just desperately craving permanency," Pam told Today.
The older two were a little trickier.
"I think they didn't quite trust that we were real. Like maybe we were going to go away," Pam said.
"One night, my then-7-year-old came into our room," Pam recalled. "I asked her, 'Did you have a bad dream?' And she replied, 'No, I just wanted to make sure that you were still here.'"
Pam and Gary aren't going anywhere.
"They've given us a second chance at parenting, we've given them a second Mom and Dad," Pam wrote.
"They are our Second Chance 7."
Please consider
making a donation
to
Sunny Skyz
and help our mission to make the world a better place.
Click Here For The Most Popular On Sunny Skyz
LIKE US ON FACEBOOK!