Opposing Team Goalie Lends Player His Truck In A Snowstorm So He Can See The Birth Of His Child
January 6, 2018
A hockey player for the Milwaukee Admirals was desperate to get home to Milwaukee from his game in Grand Rapids, Mich. to see the birth of his child after his wife had called him at 2 a.m. to tell him her water broke.
The first flight out of Grand Rapids to anywhere close would have got Pierre-Cedric Labrie to Chicago at 6:30 in the morning, and he'd still have had a 90-minute drive to Milwaukee.
There was also a very bad snow storm and no cab driver would take him. Other options were getting him nowhere, and time was wasting.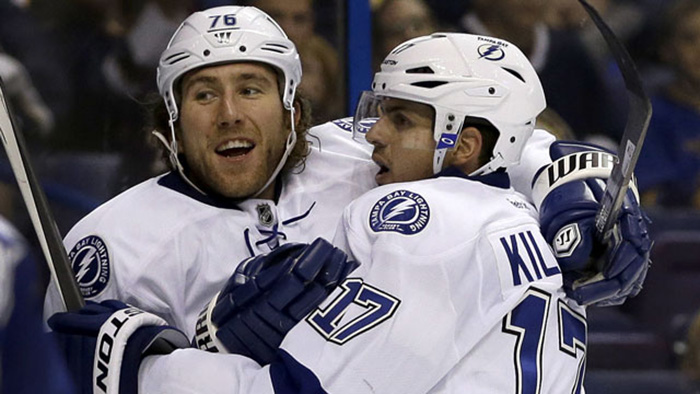 Pierre-Cedric Labrie
His last thought was to wake up his teammate Mark Zengerle, who spent two seasons playing in Grand Rapids.
"I was like, 'Zenger, you played in GR (Grand Rapids) a couple years ago,' " Labrie told JSonline. "Do you know anybody that would let me borrow a car? Because I called taxi drivers, there's a bad storm, no one wants to take me to Milwaukee. With the New Year's Eve parties, all the chauffeurs for the private cars are reserved.
"He's like, 'There's a guy on the other team. He's a really good guy.' "
Zengerle sent a text message to Grand Rapid's goaltender Tom McCollum who was still awake watching a movie.
"It was kind of funny the way he said it," McCollum said in a telephone interview with the Journal Sentinel. "He was like, 'Hey, I've got a question; it's totally cool if you say no,' and just kind of explained the situation of what happened."
McCollum didn't think twice about helping out someone he'd only run into a few times on the ice.
"I've never actually met PC, but I played against him a bunch when he was in Rockford," McCollum said. "He's one of those ... you can just tell he's an honest hockey player.
McCollum said he wasn't going to need his Ford F-150 for a couple of days anyway, so he lent Labrie his truck.
Labrie got to the hospital at 6:15 a.m. His son was born at 6:54.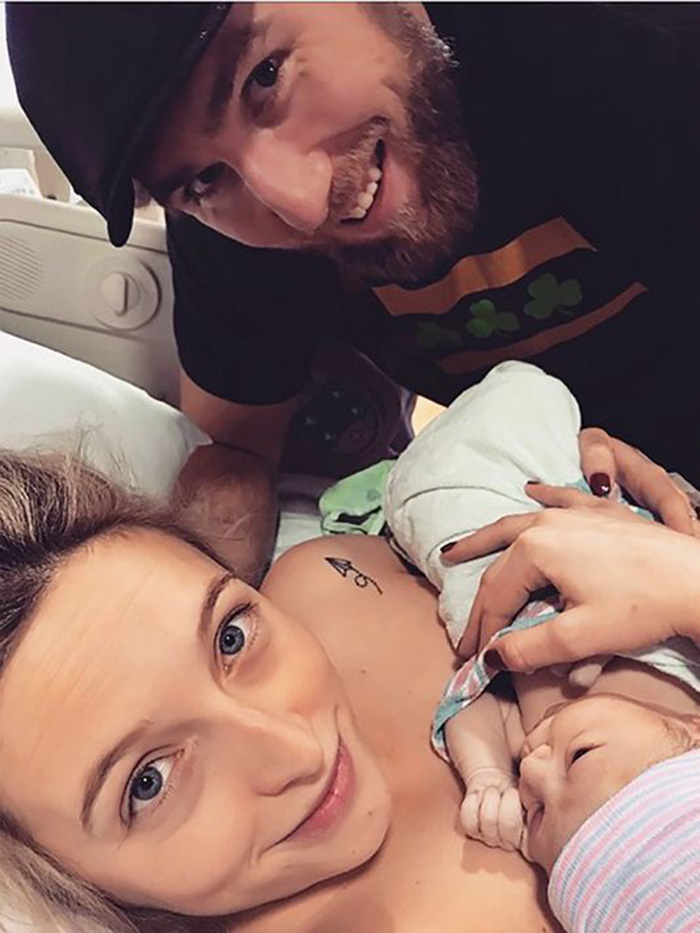 "He offered to pay me for (using the truck)," McCollum said. "I just asked him to fill it up with gas, and he was nice enough he washed it for me before he gave it back. That's all I need honestly."
Please consider
making a donation
to
Sunny Skyz
and help our mission to make the world a better place.
Click Here For The Most Popular On Sunny Skyz
LIKE US ON FACEBOOK!