Dad's Facebook Post Goes Viral After Son With Special Needs Has Rocks Thrown At Him
September 19, 2017
Dan Bezzant, from Idaho Falls, Idaho, is a proud father of six children. His 7-year-old son Jackson has Treacher Collins syndrome, a rare condition that affects the development of bones and facial tissues.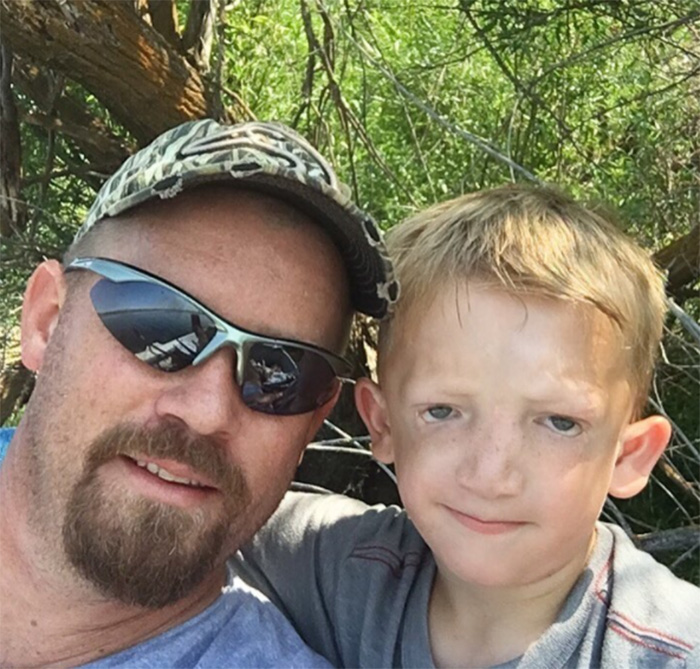 Because of his appearance, Dan has witnessed Jackson become the victim of bullying -- and he's had enough.
After learning about a recent incident at school, Dan took to Facebook to educate parents about bullying while urging them to teach their children understanding and to learn more about children with special needs.
Dan's full post on Facebook reads:
"My heart is in pieces right now and my soul feels like its ripping from my chest and this beautiful young man my son Jackson has to endure a constant barrage of derogatory comments and ignorance like Ive never witnessed. He is called ugly and freak and monster on a daily basis by his peers at school. He talks about suicide and he's not quite 8!
He says he has no friends and everyone hates him. Kids throw rocks at him and push him shouting these horrific words and please please take a minute and imagine if this were your child. Take a minute to educate your children about special needs. Talk to them about compassion and love for our fellow man. His condition is called Treacher Collins. Maybe even look it up. Hes endured horrific surgery and has several more in the coming years. Anyway & I could go on … but please educate your children."
Now that Dan's post has gone viral, he says other kids at Jackson's school are reaching out to him and his family, wanting to befriend and protect him.
Dan also learned that there were two other children in his community that had Treacher Collins Syndrome and the families are going to meet soon to form a special playgroup for the kids.
"I am receiving constant messages of people sending love and prayers for Jackson," Dan said. "All I am asking is that you teach your children about bullying and making sure that kids understand that people are built differently and God loves us all."
Dan also set up a PO box for those who'd like to send Jackson cards of well wishes.
Jackson Bezzant, P.O. Box 1563, Idaho Falls, ID, 83403
Please consider
making a donation
to
Sunny Skyz
and help our mission to make the world a better place.
Click Here For The Most Popular On Sunny Skyz
LIKE US ON FACEBOOK!