LA Offers Tattoo Removal For Inmates Who Regret A Tattoo Or No Longer Wish To Be Associated With Gangs
May 7, 2016
Inmates often regret having gotten tattoos for varying reasons. Some acquired their first tattoo as young as eleven years old, before they could make a wise decision. For others, a tattoo not done by a skilled professional has produced an unsightly or distorted image. And almost all inmates have experienced the negative social stigma attached to any tattoo -- compounded when it's offensive or prominently displayed on the face, neck, or hands.
An employer's no-tattoo policy, formal or not, limits released inmates' job and advancement opportunities. Finally, many tattoos are gang-related, and inmates may no longer wish to be associated with that lifestyle.
No matter the reason, the Los Angeles Tattoo Removal Program is giving inmates a fresh start so they can re-enter their communities with a clean slate.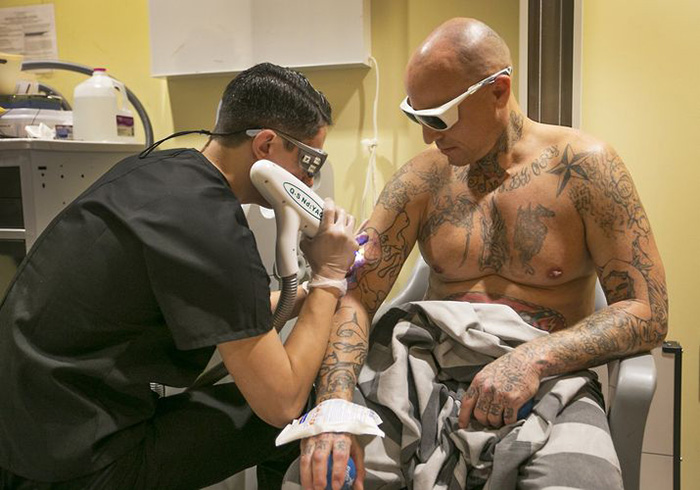 The Tattoo Removal Service began in February 2012 as a collaborative partnership between the Los Angeles County Sheriff's Department Medical Services Bureau, its Inmate Services Bureau, and Homeboy Industries.
The service is overseen by trained medical personnel and a custody assistant. The program piloted with 25 volunteer inmates and has expanded greatly, as seen in yearly totals of treated inmates:
2012
Male: 276
Female: 260
Total: 536
2013
Male: 274
Female: 274
Total: 548
2014
Male: 206
Female: 184
Total: 390
2015
Male: 421
Female: 353
Total: 774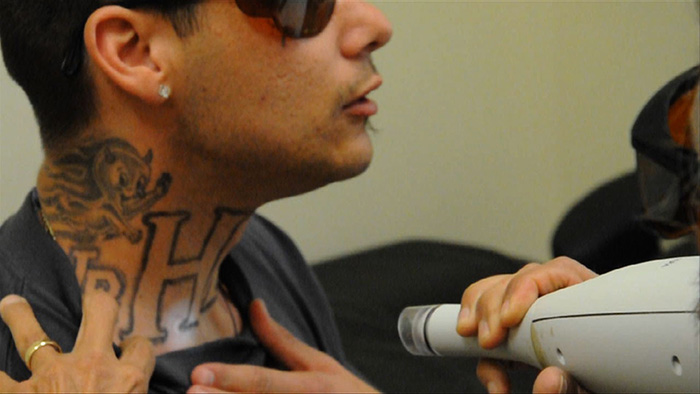 The Tattoo Removal Service gives inmates a visible change for the better and receives overwhelmingly positive feedback from participants. The tattoo clinic, along with EBI's academic, vocational and life-skills training, stands as one of the Department's most powerful means of helping inmates secure employment, gain community acceptance, and thus reduce their likelihood of recidivating.
Please consider
making a donation
to
Sunny Skyz
and help our mission to make the world a better place.
Click Here For The Most Popular On Sunny Skyz
LIKE US ON FACEBOOK!