College student travels the world offering acts of kindness
August 13, 2012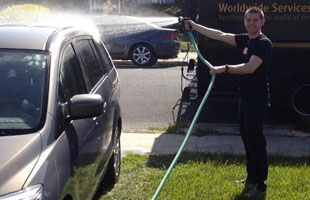 Instead of using his free flights to visit a beach in Cancun and party like the majority of college students would, this exceptional young man decided to do something much more special.
In the span of 11 weeks, Daniel visited 4 countries and multiple United States cities offering acts of kindness from online requests. Sometimes it was giving a hug to a loved one, others involved small tasks such as washing a car. No matter what the size of the task, each one left a smile and a positive impact.
To get the list of tasks, Danile posted a message on reddit. It stated...
I want to have a Reddit-powered epic summer adventure. As a result of having a family member employed by a large airline, I have the ability to travel non-rev status (if there's empty seats and no one ahead of me in line), paying only departure taxes. I'd rather not disclose the specific airline, in case I get into shenanigans that might reflect on them.

Want me to hand deliver a letter to someone across the country or overseas? Attempt to help you with homework? Volunteer at your organization for a day? Need an extra pair of hands to do that landscaping project you've been putting off for months? Know a sweet hiking spot but have no one to go with?
The requests came in just as he hoped. Within a day, he had over 300 requests. Obviously he would not be able to complete them all, so he carefully hand selected about 30 that he felt he could complete.
During his summer journey, the kindness returned was exactly what Daniel needed to continue.
"I was staying with complete strangers, through Reddit, and the generosity of these people I had never met just blew me away. From couches, floors, pull-out beds and home-cooked meals, there was no end to what people were willing to offer. Some people even offered to lend me their car -- which I thought was pretty crazy," he said.
Daniel halped families move furniture, took pictures of spiders in Australia, washed cars, taught English to students in Thailand, guest lectured at a college in Sydney, helped Mr.Duck (image below) see the world for a young girl from North Carolina, and so much more.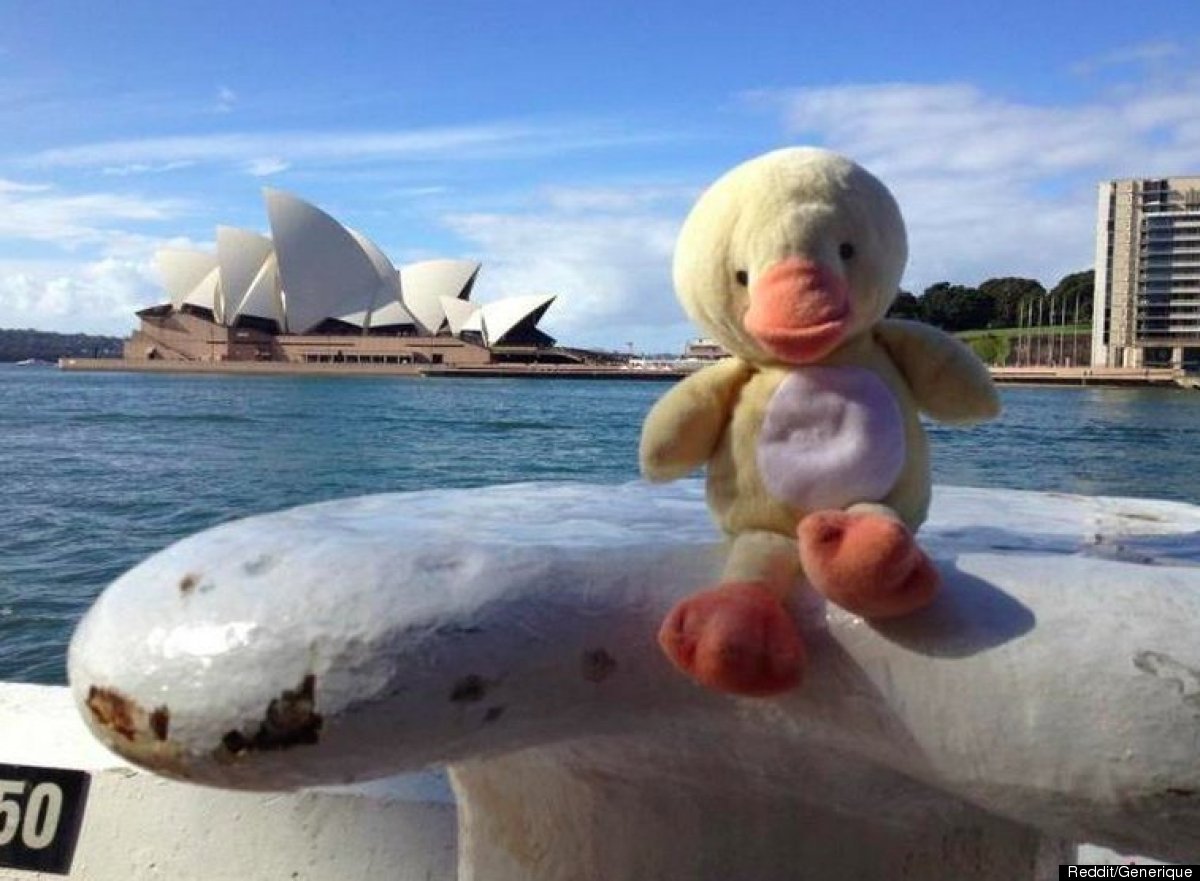 Please consider
making a donation
to
Sunny Skyz
and help our mission to make the world a better place.
Click Here For The Most Popular On Sunny Skyz
LIKE US ON FACEBOOK!