The Longest Winter
By Joseph J. Mazzella • February 19, 2014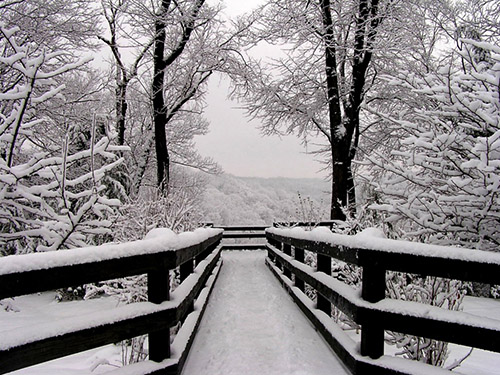 It has been the longest Winter this year. First came the weeks of the polar vortex accompanied by record breaking, below zero temperatures, frozen water pipes, and wind chills that cut into your bones like an icy knife. Next came the snowstorms one after another burying our cars, driveways, and homes under several feet of wet, heavy, snow. Day after day I spent my time shivering and shoveling with an aching back and frozen feet. Even those "Winter break" days of forty degree temperatures and sunshine were few and far between. Instead it was week after week of clouds, cold, gray, and gloom.
It wasn't any of these things, however, that made it such a long Winter for me. It was something else entirely. This was the first Winter I had ever spent without my Dad. My Dad had always been a rock of support for me in this life. It was his amazing resilience that kept the family together when my Mom died during another cold, dark Winter 22 years ago. It was his kindness, and gentle, good-humor that lifted my spirits when his own Mom, my Nana passed away years later. My short, stocky Dad was always a tower of strength that handled everything that life threw at him. When cancer finally took him from us last fall, I couldn't believe it. I didn't feel ready to face this world without him.
In this longest of Winters, though, I found myself depending more than ever on another Father, a Heavenly one. It was God's love that saw me through. It was God's love that helped me to grow, to learn, and to discover the strength that I never knew I had. It was God's love that healed my heart, touched my soul, and made me determined to make this world a better place before I leave it. I know too that when I do depart I will see Dad, Mom, and Nana again in a place where it is always warm and forever Springtime.
PREVIOUS STORY NEXT STORY SHARE YOUR STORY
Please consider
making a donation
to
Sunny Skyz
and help our mission to make the world a better place.