I Pulled The String And He Spoke.
By Kevin24x7 • February 20, 2014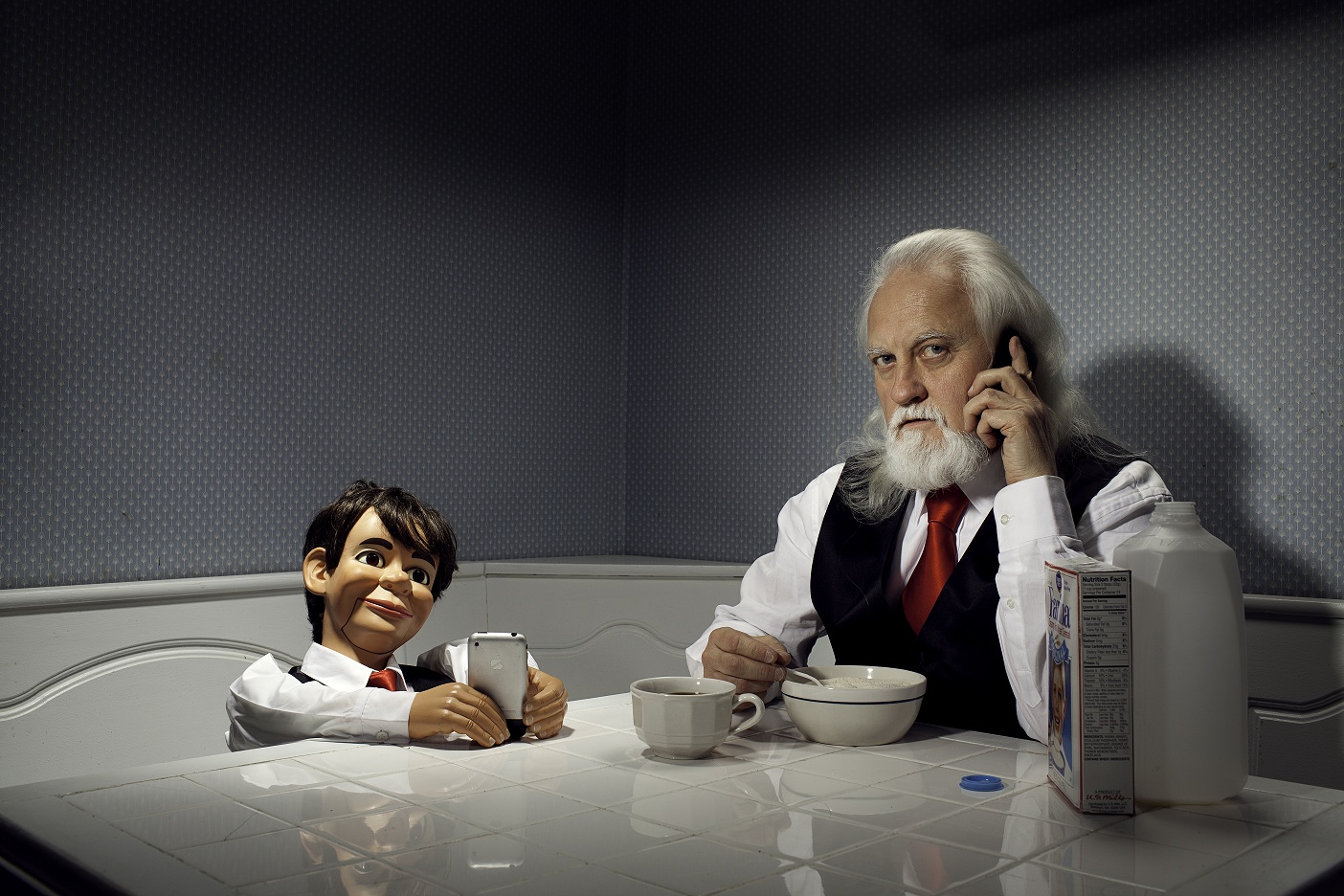 I pulled the string and he spoke. As a young boy growing up in Nebraska, I wrote a letter to Santa and received my Jerry Mahoney ventriloquist puppet. I watched the television shows of the fifties and saw Edger Bergen with Charlie McCarthy, Paul Winchell with Jerry Mahoney, Sheri Lewis with Lamb Chop, and many other popular ventriloquists on the Ed Sullivan Show.
Life moved on and I got involved in my high tech career and music. I was always impressed with any ventriloquist on TV and loved the puppet on SOAP with the young Billy Crystal. Whenever the ventriloquist Jeff Dunham came to the Boston area, I took my son to every performance. On my fifty-fourth birthday, my wife sent me the divorce email. After twenty-seven years of marriage, my wife moved out.
After the divorce, I had the time to evaluate my life and decide what I really wanted to do. The goal of making more and more money did not seem all that important any more. I bought a Jerry Mahoney replica puppet on eBay and began taking Jerry to OPEN MIC comedy clubs in the Boston area. My first performance was terrible, but I received encouragement to keep trying. One comedy professional counseled me with very kind words. "Some people start out in comedy and do a pretty good job, but they never improve. Others suck but continue to improve and a few become very good." I am trying to put myself in that second category and I have a tape of my first performance for reference. I now understand that if I keep practicing and performing in front of live audiences, I will gradually and slowly improve. Practicing all day in front of a mirror will never teach you what comedy is all about. You need a live audience for feedback to determine what works. Also, comedy is so subjective. What is funny to one person may be offensive to another.
Our recent performances included MGM Foxwoods Resort and Casino, Boston's Ritz-Carlton, The comedy Studio in Cambridge, Massachusetts and many more. One of the most interesting 2012 performances was the last night of Hannukah. I still ask myself how a young Irish Catholic boy from a very small town in Nebraska could ever grow up and be paid to perform as a ventriloquist for a Boston Hannukah event. As a sign of respect, we wore our yarmulkes for the Boston area Jewish Chabad event.
I know that I still have a lot to learn, but I'm having fun as a ventriloquist. Since I have not been able to find any other ventriloquists in the Boston area, I can claim to be Boston's BEST and WORST ventriloquist.
Every Christmas, we change into our red suits. With my shoulder length white hair and beard, I becom,e Santa and Jerry is transformed into Santa's 40" wise-cracking elf. Doug the talking Dog dons a red scarf and Christmas is magic.
PREVIOUS STORY NEXT STORY SHARE YOUR STORY
Please consider
making a donation
to
Sunny Skyz
and help our mission to make the world a better place.