The Unlikely Service That Helped Save My Life
By Eric Silver • June 12, 2019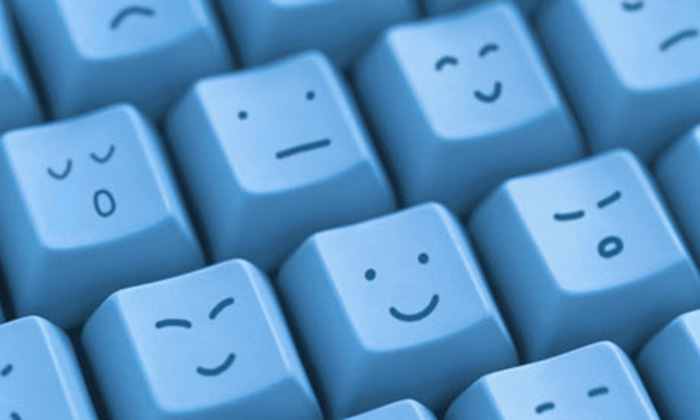 I started having this strange feeling of loneliness, self-pity, and sadness in my first year in college. I had no idea what it was, but one thing I knew was that it all started when my teacher called me out In front of the whole class for not carrying out the tasks that were assigned to me.
My name is Eric Silver, and this is my story. I was a brilliant student in school, even though I could be nonchalant sometimes, which I felt was commonplace amongst kids my age.
I was given a task by my teacher, which was to make a list of items needed for a particular class experiment. She, as always, saw me as this care-free and unserious person, and so she wanted to start tasking me with responsibilities, even if it wasn't necessary. I never took this to heart until she called me out in front of the whole class. After that experience, I couldn't listen in class; thoughts of that scenario kept playing in my head and my grades dropped drastically. Unfortunately, no one noticed anything, so I felt it was just a part of me. There was this particular incident, where I approached a couple of students and told them (jokingly) about my intentions to burn down the whole school for making students feel slow. After that, my friends started avoiding me, thinking I was acting weird. I was. Immediately after that, my parents advised me to see a doctor. My father felt that maybe I was stressed. My mother, on the other hand, knew. I will get to that in a moment.
I refused help because I thought they were treating me like a sick person. I started imagining weird things. One minute I was overly excited, while the next minute I was all moody. At this point, I had been withdrawn from school; they felt I might be a danger to other students. My family couldn't pinpoint what was particularly wrong with me, and I refused every form of therapy advised. The class incident was always in my head; I was stigmatized. Whenever my parents mentioned treatment, I would retort with "nothing is wrong with me." Until I reached a breaking point and couldn't go on any longer by myself. I needed help.
Now, therapy isn't new to me. Neither is bipolar disorder. My mother has suffered from it for as long as I can remember, and has been in therapy for years. But, this is something I always tried to black out. I never took the time to learn about it. After weeks of finally understanding what bipolar disorder is, I realized I was in serious need of therapy. Unfortunately, therapy is costly and definitely out of my budget. So, I decided to look for alternatives. That was when I stumbled upon online counseling.
Although I initially was filled with excitement, online counseling was new to me. In fact, it's still considered new even today. That initial excitement died down, but I didn't give up. I learned that this type of service had experienced therapists who help patients suffering from mental health disorders – all via the intertnet. I (hesitantly) applied for a service, and I was assigned to a therapist who started engaging me multiple times a week. I was ultimately diagnosed with "bipolar disorder" as I suspected. "I'll help you manage it." That was what she said to me.
At first, It was boring and annoying, but my parents, specifically my mother, kept telling me to continue with it, which I did. I started noticing significant changes in my behavior. I could sleep better, eat well, talk amongst people, and do other stuff I couldn't do before. After a few weeks, I finally felt like myself again, due to the help of my online therapist.
For those of you out there that have any mental health disorder, this is my recommendation. If you are scared of getting professional help because of the shame or stigma, there are alternative options you can consider like online therapy. If you can't afford therapy like most people, try it out, at least for a few weeks. Recognize that you need help and your issues won't go away on their own, and are likely to worsen if left untreated. There are a range of benefits to counseling. You would be wise to take advantage of that.
About the author:
Eric Silver has been helping a close family member learn to cope with depression for nearly twenty years. Over the years, he's developed a passion for mental health awareness. Mr. Silver has researched and written extensively within the mental health area, specifically in regard to bi-polar, depression, stress, and anxiety issues.
PREVIOUS STORY NEXT STORY SHARE YOUR STORY
Please consider
making a donation
to
Sunny Skyz
and help our mission to make the world a better place.