A Proud Mama Moment
By Dawn • May 24, 2019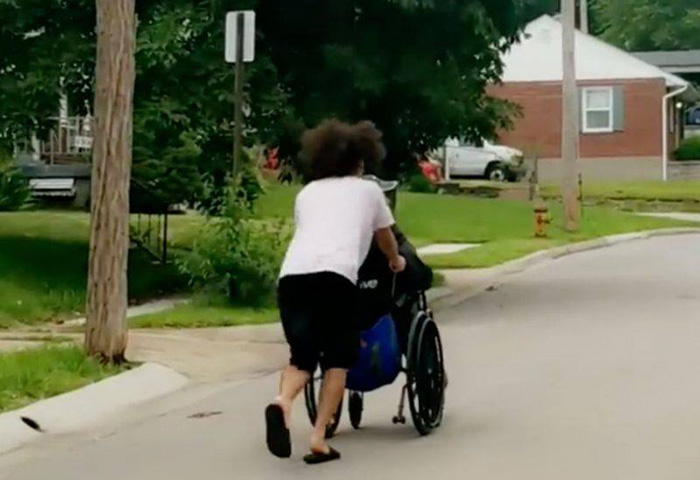 Today the kids and I went to the grocery store before the storm came in.
When we made it outside to load our groceries the tornado alarms went off...
We loaded our things and got on our way home... on the way down a busy street (St. Charles Rock Rd.) We passed this man trying so hard to get his wheelchair off the main road.
We pulled in and asked him if he needed help, he said yes and that he lived about a block away.
Without a second thought Seth jumped out of the car and pushed this man who was a double amputee up a hill about a block and a half. While the tornado alarms were sounding.
The man was so grateful, and he kept saying that I'm raising good kids. I explained to him that my grandfather was a double amputee and that I was raised to help if you can.
He said he could have been caught in a terrible storm and because of this young man he gets to go home dry and safe.
Seth got in the car and as we drove off, his exact words were...
"Mom I hate that we live in a world where people would rather fly by and honk at a disabled person than to lend a hand."
I told him that's why its SO important that we do what we can to always help.
Every little bit truly does count.
He is truly my pride and joy.
I'm proud of you Seth Robert Phillips for choosing to be a good human.
PREVIOUS STORY NEXT STORY SHARE YOUR STORY
Please consider
making a donation
to
Sunny Skyz
and help our mission to make the world a better place.