1000 Days Free From Heroin
By DisregardThisOrDont • May 17, 2017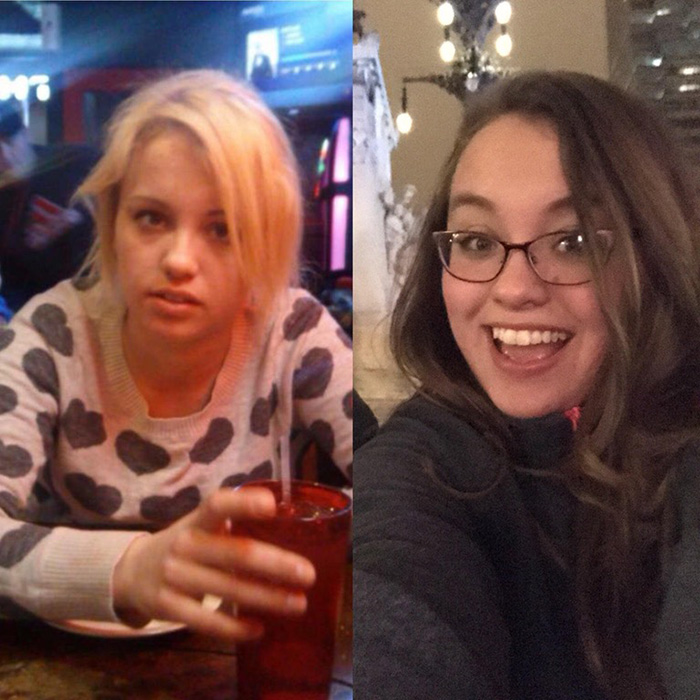 Okay, so I know I have shared my recovery story before. However, 1000 days is a bench mark for any recovering addict and I want to celebrate. Now, it's not been exactly 1000 days sonce I've last quit heroin, but actually a bit more. Personally I feel as though my 36 days in jail and my time in rehab are "cheat days". So I'm officially celebrating my 1000 days free from heroin on my own regard.
I'm sharing different photos because my original ones came under a lot of scrutiny because I shared my mugshot (which was extremely unflattering) and a nice, well posed selfy. Which when shown side by side had quite the dramatic effect. This time I wanted to share a "candid" photo of me getting pizza with my mom while going through withdrawl, and a recent pic of my celebrating my anniversary with my significant other. I feel as though these two photos show a more accurate representation of where I was and where I am.
My message to those still going through it: never be afraid to ask for help. We love you. Not all will understand why you have done the things you have done, but we love you and we want to help. Please let us help you. We can't help you until you ask. Getting help is f**king terrifying. But dying or living the rest of your life in jail is f**king terrifying too. We love you. The help you get won't always be exactly as you imagine. But in the end we want you better. We love you. We want to help. Ask us for help.
PREVIOUS STORY NEXT STORY SHARE YOUR STORY
Please consider
making a donation
to
Sunny Skyz
and help our mission to make the world a better place.