The Truth Is, I Don't 'Have It All Together'
By Dani Thompson • December 17, 2016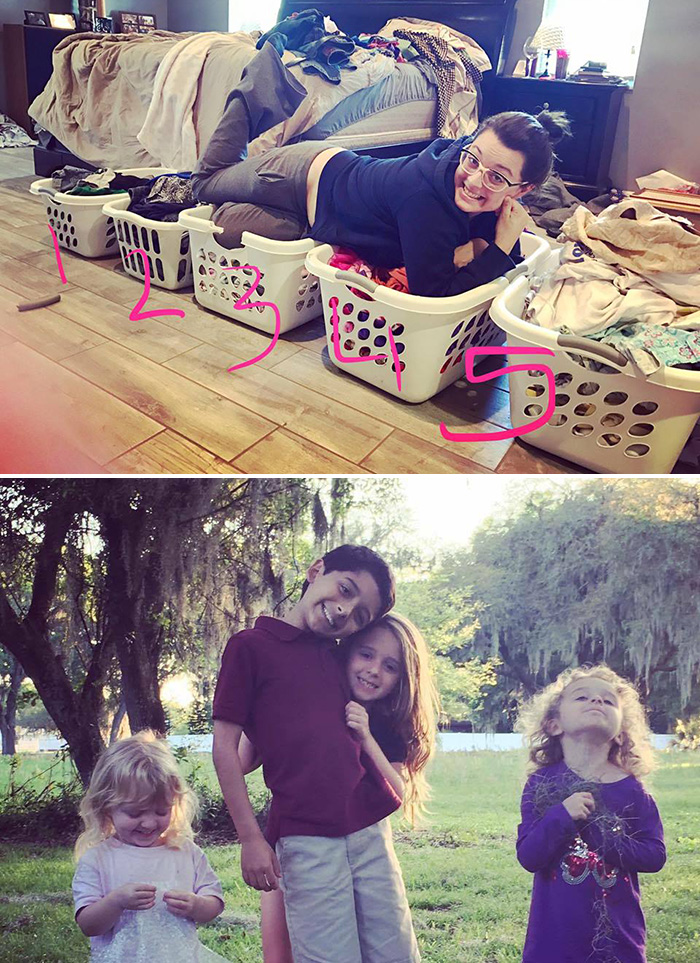 Recently I have had a few friends and family members comment to me, 'you seem to always have it all together.' I want people, especially other moms out there to know that, I try, but the truth is, I don't 'have it all together.' In today's world, so many parents think they need to live up to a stereotype that in my personal opinion, completely hinders our abilities to enjoy the true meaning of life. So in honor of these two photos of my beautiful four children and endless built up laundry, it's OK. It's ok to have laundry piled to the ceiling, it's ok to have dishes backed up in your sink, it's ok for your house to not look like a show home on a daily basis. We all do it. Whether we admit it or not, just know when you feel overwhelmed, you are not alone. You are doing your best, so keep doing it. The happiness you bring to your children is not measured by what you own, what you buy, or what your house looks like on a daily basis. Happiness is measured by the time spent and memories made with your children and your family. Don't ever forget that, don't ever forget to actually love what matters.
PREVIOUS STORY NEXT STORY SHARE YOUR STORY
Please consider
making a donation
to
Sunny Skyz
and help our mission to make the world a better place.