Alive Hope :)
By Shweta Nandanwar • February 19, 2013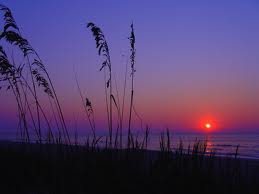 It was a glorious spring day in the middle of May.
It was just 6.00 am in the morning; I woke up for "Rise and Shine". I opened window and took a deep breath. Fresh air enlightened my heart and mind and gives me some hope for better tomorrow. In a world such as this, our dreams tell us all. Sometimes it may be a deep desire within our hearts, something in the near future to happen, or even something that is not very likely to happen.
Today one more chance to enlighten my World, to fulfil all my dreams and by little smile on my face and I said thanks to god with gratitude! Then suddenly I am just staring out the window. "How beautiful the World is"…The sun is just about the rise, the blue red sky, and the golden rays of sunshine kisses on the green grass on the ground. The fresh air, silent street, flowers are ready to blossoms just they are waiting for the warmth touches of sunshine. Earth really looks beautiful, yes very beautiful!! 
Some sparrows, pigeon and little birds are making some noises in the bushes. Some birds are flying from one corner to other corners, just like they also know its morning (another day) so we have to find our todays meals. I starts looking at the lake, Just like every day at the lake , the ducks were waking up to the first rays of sun bouncing off the water and bringing glorious colour to all the beautiful vegetation around there. I always think the ducks were as important as making the lake as pretty as possible. The lake looks more beautiful because the ducks were playing and splashing about in the water more joyfully. When I saw it, I couldn't help thinking that God was trying to give me patience or something. I immediately beamed, for I knew that everything would be well someday.
Finally, the time arrived, and I wondered if that was the moment of truth. I peeked on the dreams that morning...... And noticed every little thing around us teaches so many ways to enjoy your life as it comes. A smile spread over my face; the prayers had worked. Determined to think I'm born again and growing, I placed myself were I receive full sun and I was so happy !! 
PREVIOUS STORY NEXT STORY SHARE YOUR STORY
Please consider
making a donation
to
Sunny Skyz
and help our mission to make the world a better place.