A Dolphin Named Kelly Was So Smart, She Trained Her Humans
March 16, 2022
The intelligence of dolphins is widely accepted by humans, but this story about a particularly clever dolphin at the Institute for Marine Mammal Studies (IMMS) in Mississippi will truly amaze you.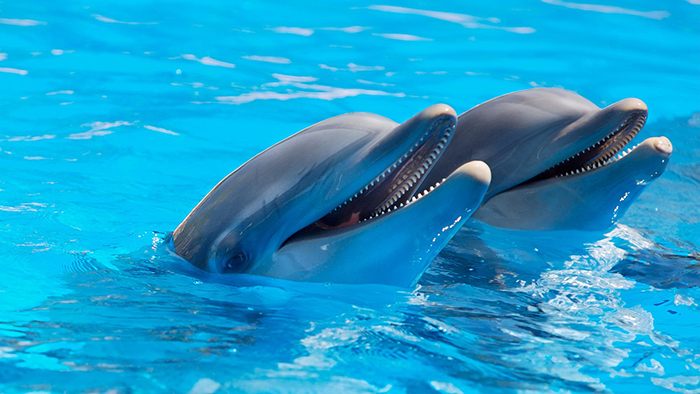 The world first came to know about Kelly back in 2003, when she was mentioned in an article by Anuschka de Rohan for The Guardian.
All the dolphins at IMMS were trained to keep their pools clean. They were to collect any piece of trash that falls into the water and give it to the trainer. For every piece of garbage they brought to the trainer, they received a fish as a reward.
Kelly took this task one step further.
When someone dropped paper into the water she would hide it under a rock at the bottom of the pool. She would tear off a small piece and bring it to the trainer. After receiving a fish reward, she would go back down, tear off another piece of paper, get another fish, and so on. "She has realized that a big piece of paper gets the same reward as a small piece and so delivers only small pieces to keep the extra food coming. She has, in effect, trained the humans," Anuschka said.
But she did not stop there.
One day a seagull flew into her pool. She grabbed it, waited for the trainers, and then gave the bird to them. It was a large bird and so the trainers gave her lots of fish.
This gave Kelly a new idea.
The next time she was fed, instead of eating the last fish, she took it to the bottom of the pool and hid it under the rock where she had been hiding the paper. When no trainers were present, she brought the fish to the surface and used it to lure the seagulls, which she would catch to get even more fish.
Brilliant, right?
It gets even better. The dolphins started teaching her scheme to one another.
"After mastering this lucrative strategy, she taught her calf, who taught other calves, and so gull-baiting has become a hot game among the dolphins," Anuschka wrote.
This is not Kelly, but the video shows a dolphin teasing, or possibly baiting, a seagull with a fish.
Read the full article here.
Please consider
making a donation
to
Sunny Skyz
and help our mission to make the world a better place.
Click Here For The Most Popular On Sunny Skyz
LIKE US ON FACEBOOK!