Family Writes Emotional Goodbye To Marine MWD Aura
February 9, 2020
A family just said goodbye to a retired United States Marine military working dog and their story is bringing millions of people to tears.
Meet Aura.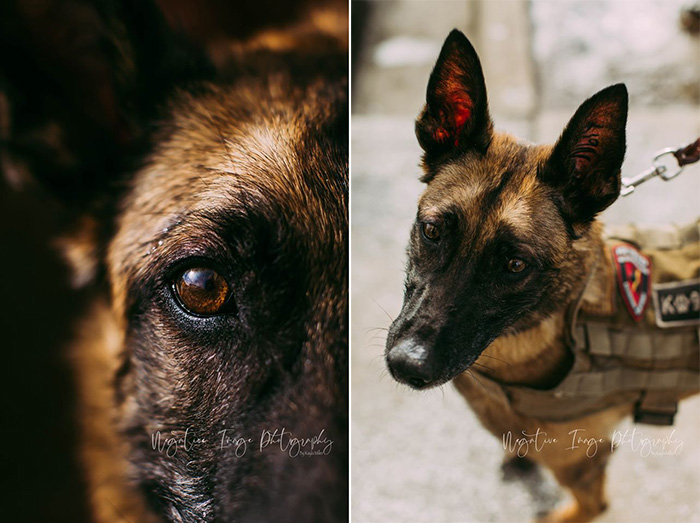 Credit: Negative Image Photography
Aura and her handler Mark Daniels met in 2010. He was her first and only handler in the Marine Corps. They instantly shared a bond that all the instructors said was incredible, one of the best teams to ever come through their training.
In March 2013 they we're stationed in Afghanistan together. One day on their way back from patrol they were both injured in an IED blast. Mark and Aura were thrown from their seats. He sustained a TBI with bleeding and bruising on the brain along with back and neck injuries. Aura sustained a collapsed lung and heart arithmia. She was very anxious and couldn't sleep.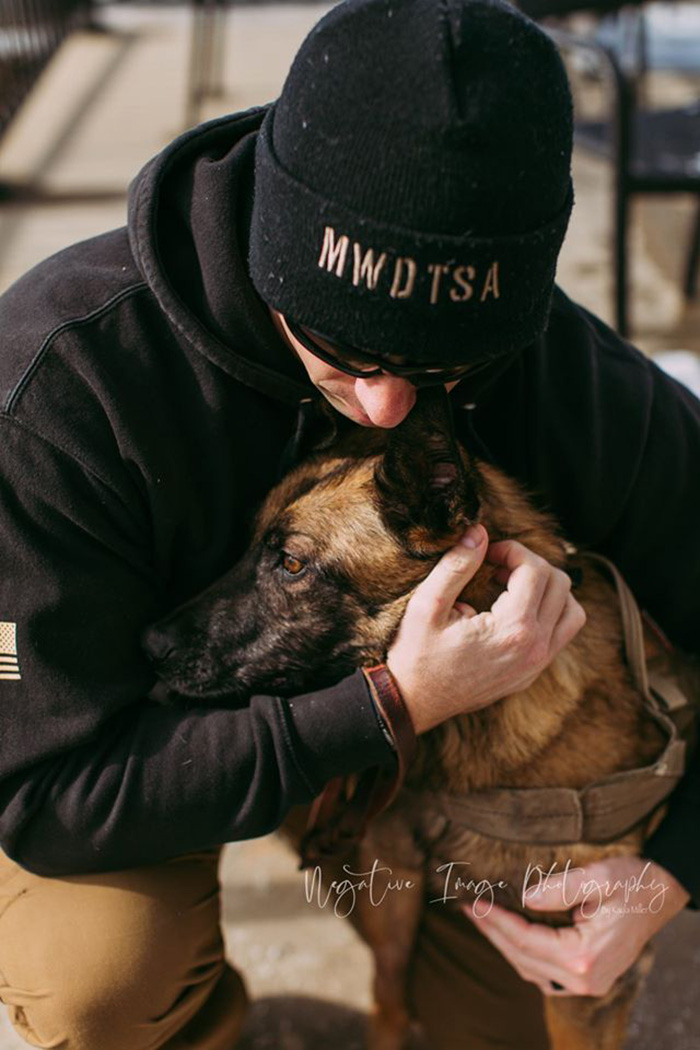 Credit: Negative Image Photography
They took her to the hospital to see Mark before he was flown stateside for medical care. When she saw he was okay she climbed in his bed and slept for the first time since the accident.
Aura had to stay in Afghanistan for treatment until they could have someone fly her back. Marks wife says that finally being able to see Aura again motivated him through his rehabilitation.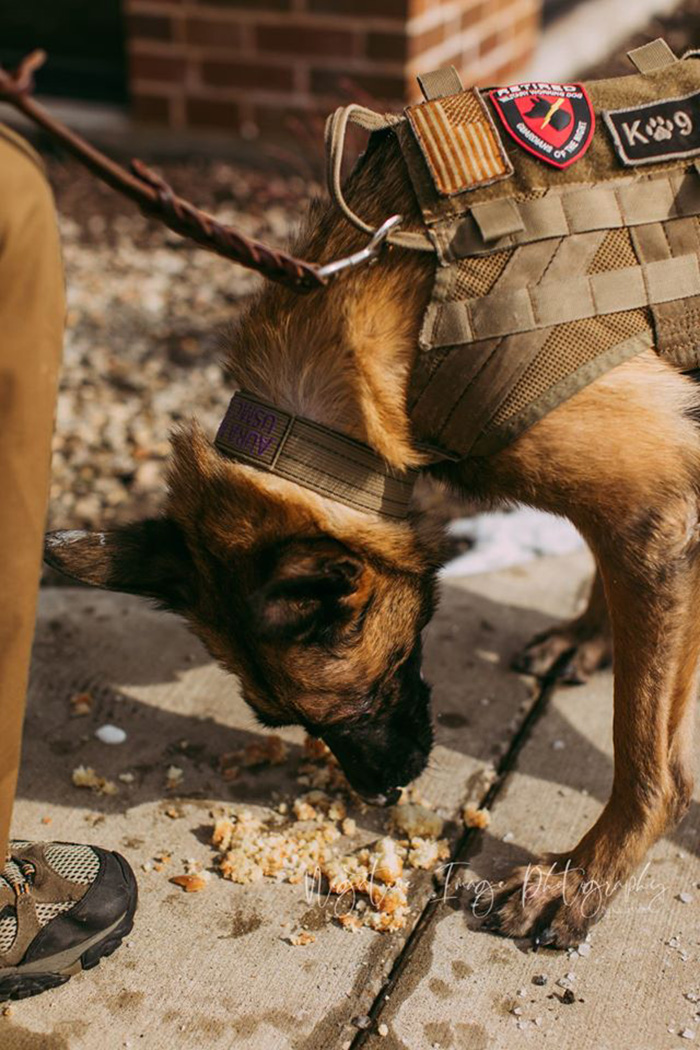 Credit: Negative Image Photography
After he recovered Mark went on to receive The Purple Heart.
In 2015, Aura retired and went to live out the rest, best days, of her life with Mark and his family.
Most of that time was just with Mark's wife and daughters as he was deployed again. They joined in on the bond and loved Aura so deeply.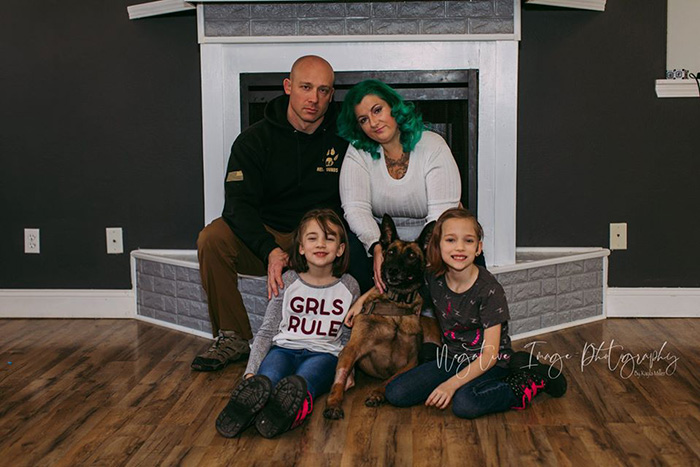 Credit: Negative Image Photography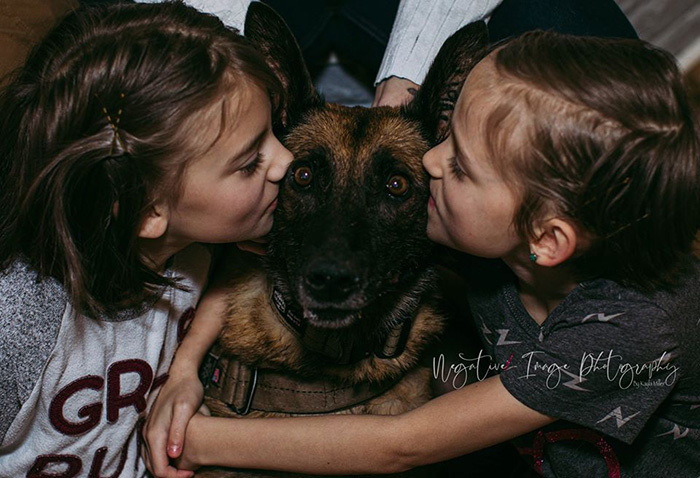 Credit: Negative Image Photography
A little over a year ago, Aura started to not act like herself.
"It started with licking to a point she would loose control of her bladder, and being a bit off balance," Jesca Daniels said. "As she progressed, she became unable to open her mouth very well to eat, she lost muscle tone all over her body, and eventually was unable to get up or lay down without assistance, she would fall when she walked, and she genuinely seemed frightened of the world around her."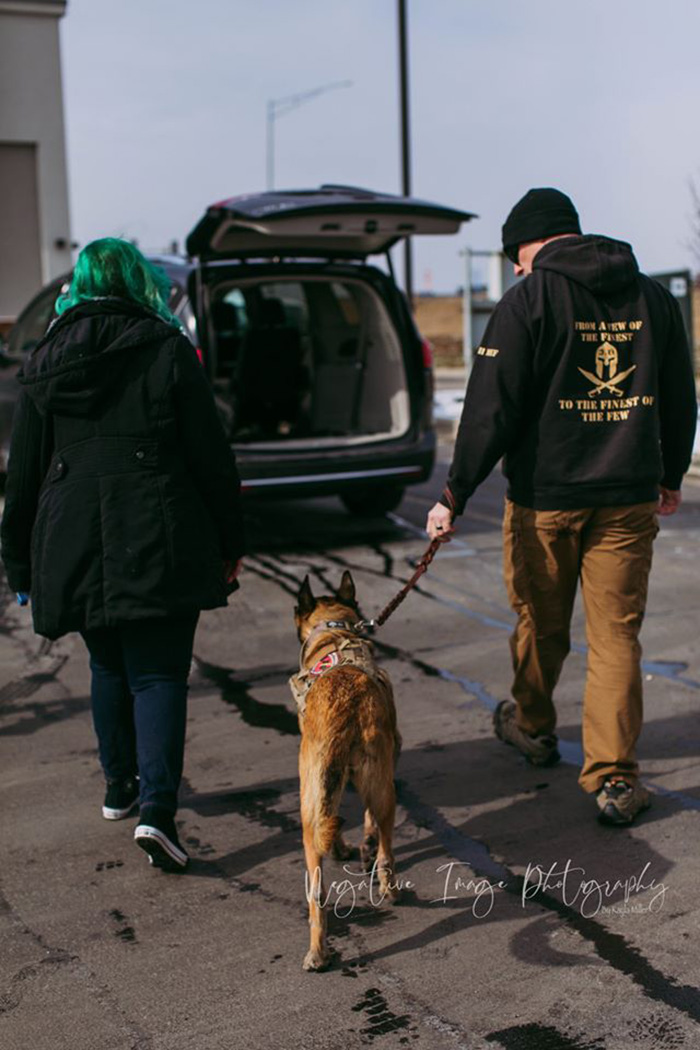 Credit: Negative Image Photography
"It got to the point where we were no longer looking for signs that it was time to let go, but rather we were trying to find a reason not to."
After consulting several vets and specialists, and knowing her diagnosis the family knew that it was time to make the hard choice. Aura had MMM, DM, masses on her adrenal glands and spleen, and her quality of life was just not there.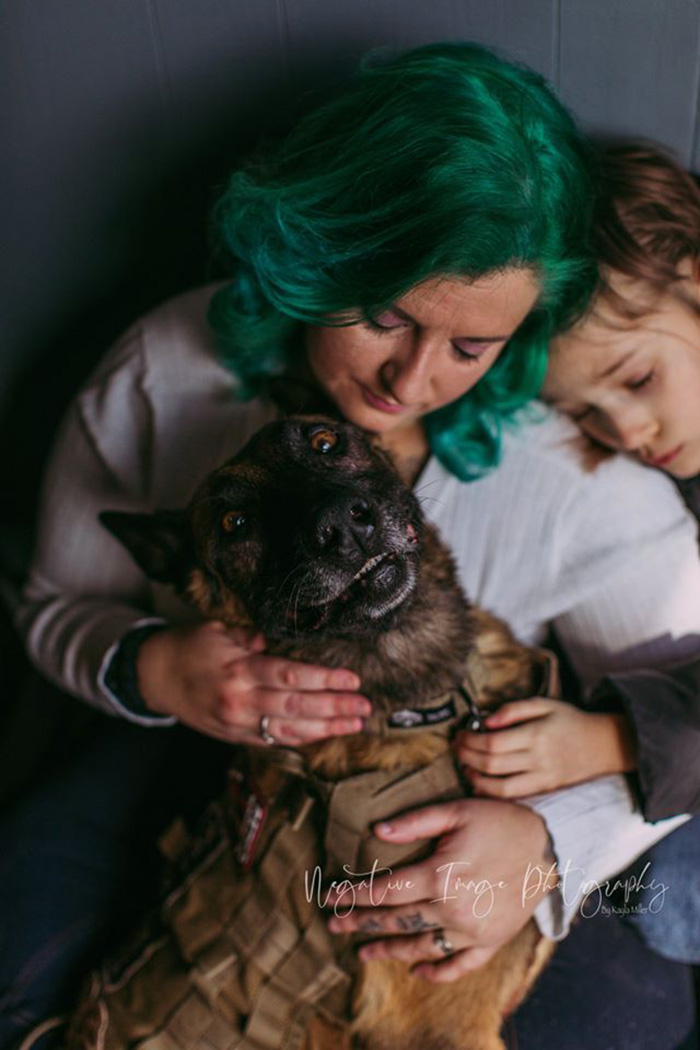 Credit: Negative Image Photography
"So on Feb 07 2020, we set out to give her the best last day ever," Jesca said. "She had pizza, a donut, and Starbucks, her favorite things, and she got love from all of her people. As hard as it was, it was the best day she has had in a while, I think she knew we were going to let her be at peace. She had a bit of her twinkle back and I think, I hope, she felt covered with love."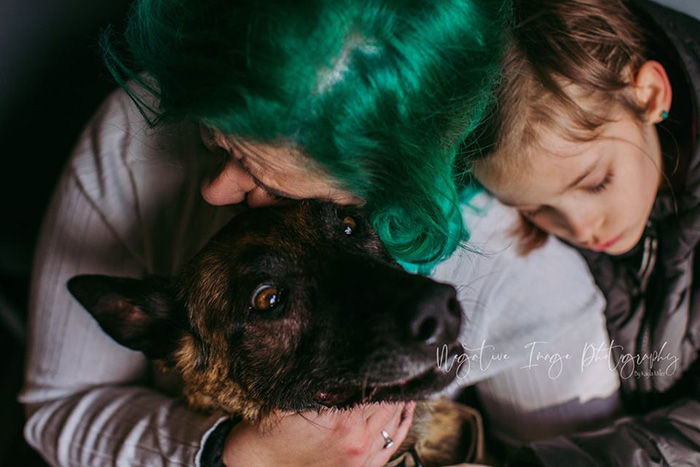 Credit: Negative Image Photography
"In the end we decided we would all be with her, the girls didn't want to be in the waiting area, they wanted her to know that we were all there.... so we were, we all told her how much she was loved, and held her and loved her until the end. It was one of the hardest moments of all of our lives, but it is a moment I am glad we all shared, we all got that closure, and she had us all there."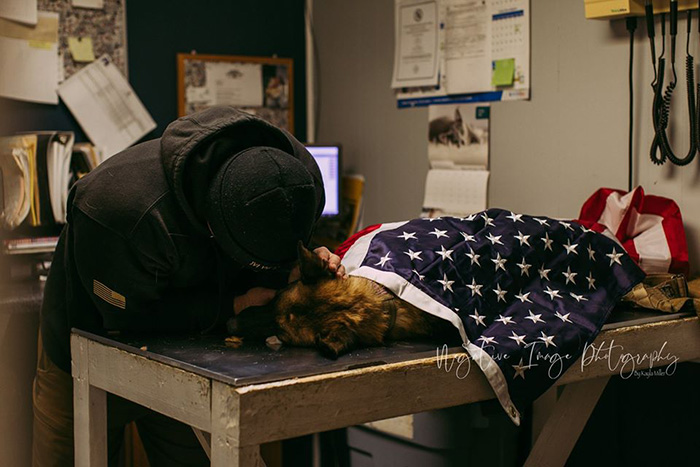 Credit: Negative Image Photography
All photos were taken by Negative Image Photography. See more on Aura N679 on her Facebook page.
Please consider
making a donation
to
Sunny Skyz
and help our mission to make the world a better place.
Click Here For The Most Popular On Sunny Skyz
LIKE US ON FACEBOOK!