A Little Girl At The Playground Brought This Mom To Tears
August 22, 2019
A social media post about kindness by a mother in Lancaster, New York, is resonating with thousands of parents.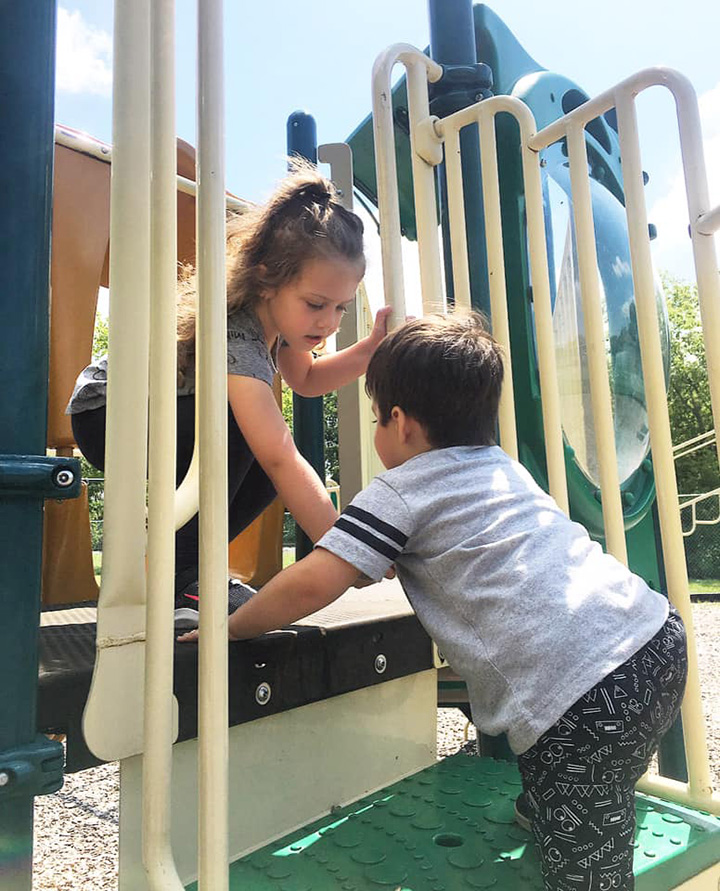 Isla and Landon / Credit: Cassie Szymczak
Cassie Szymczak, whose 3-year-old son has had trouble making friends, explained how a recent trip to the playground changed her son's life because of one little girl.
This is what she wrote.
"Today I left the park with tears rolling down my face, all because of a little 4 year old girl named Isla.
Landon and I have been going to this park pretty regularly for over a year. We typically get the park to ourselves, but anytime we encounter another kid around Landon's age, they always stay away from him. He'll chase them down, say hi, try getting them to play and they just run away.
It breaks my heart watching my baby try to make friends and getting shot down because he's too small, too young, can't keep up or can't communicate on their level.
But today, that completely changed for him.
We met this little girl and she wanted nothing more than to play with my son. She helped him up the stairs, encouraged him to go down the slide telling him he'll be okay, held his hand and made sure to ask me if he was allowed to do certain things.
She told him to 'watch her so he knows how to do it' and told him 'maybe the twisty slide will be too scary, follow me and we'll go down the straight one.'
And then led him by hand.
My boy lit up like a Christmas tree when she came over and started interacting with him. I had to keep my sunglasses on so that her papa wouldn't see me getting teary eyed."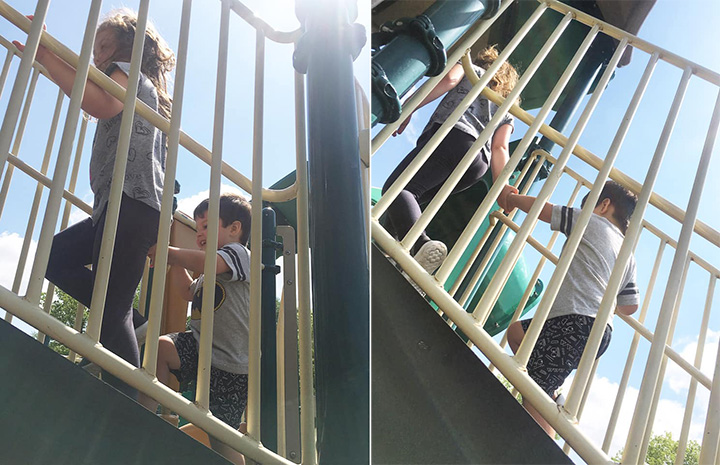 Credit: Cassie Szymczak
"Moral of this story- raise your children to be kind. Your baby could impact the life of another's so easily, in both positive and negative ways.
Teach them the positive ways of human interaction.
Landon kept asking 'where'd Isla go?' after we left.
He remembers.
All kids do."
Please consider
making a donation
to
Sunny Skyz
and help our mission to make the world a better place.
Click Here For The Most Popular On Sunny Skyz
LIKE US ON FACEBOOK!