5 Stories Of Millionaires Doing Great Things
August 13, 2019
Millionaires often get a bad rap. Branded as spoiled or out of touch with the rest of the world, the habits of millionaires are sometimes labelled as selfish or excessive.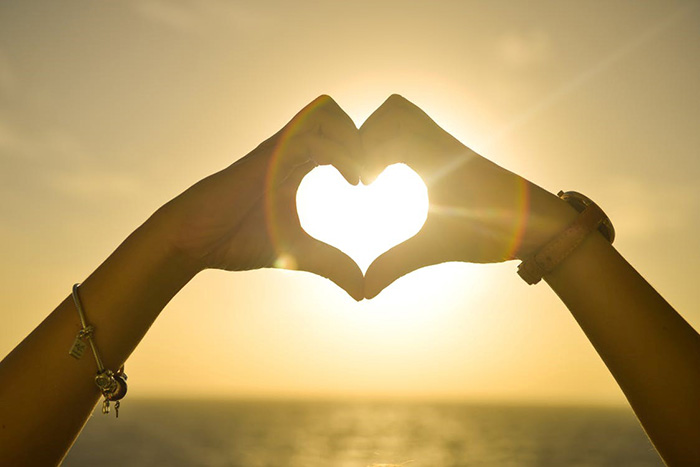 But one of the common habits among millionaires is giving. Not just for good press but because they would like to use their fortune to help make the world a better place for everybody.
Here are just five examples of wealthy people doing great things for others:
CEO Marc Benioff looks after employee with cancer
Marc Benioff, the wealthy CEO of Salesforce, is well known for his caring approach to his employees. When a new engineer at his firm was diagnosed with myeloid leukaemia in 2010, Benioff did his utmost to support him and get him the treatment that he so desperately required.
The new engineer reached out to the company's workforce through their internal messaging system as he was in need of a bone marrow transplant and wanted to encourage his colleagues to register as donors. Within minutes of his message, Benioff called the engineer to offer his help. The CEO encouraged more than 350 members of staff to register within a few days and donated $25,000 to the marrow registry in the engineer's name.
Benioff's actions helped the employee to get his treatment, fortunately the engineer's health improved and he was able to recover and return to work.
Oprah Winfrey opens school for disadvantaged girls
Inspired by her own underprivileged background, Oprah Winfrey built a school for girls in South Africa in 2007. The school, which is for grades 7 to 12, teaches and houses girls from poor areas. It specializes in leadership training and instills values such as helping others and working hard in its students.
The Oprah Winfrey Leadership Academy provides students with the educational and emotional tools they need to pursue careers in fields such as law, medicine and science. Many of the girls at the school have been orphaned or have been victims of abuse, however through education and support, Winfrey hopes to give them the opportunity to have successful careers and a good quality of life.
Oprah does not only provide the financial support needed to set up and run the school, she regularly visits the school and spends time talking to students individually. She often tells students about her own difficult background and the obstacles she had to overcome to become successful in order to inspire them. Graduates of the academy have gone on to study of major universities such as Stanford and Oxford.
The school has received recognition from high-profile figures from around the world. Nelson Mandela praised Winfrey's efforts, stating that the school would change the trajectory of young women's lives in South Africa and provide many more equal opportunities.
Warren Buffett praises young Dairy Queen employee
A teenage employee at Dairy Queen donated $20 dollars to a blind customer who had lost their money in a store in Minnesota. Their kind act was broadcast on the news, prompting many people, including billionaire Warren Buffett, to reach out and praise the individual for his actions.
However, Warren Buffett went one step further and rewarded the employee. After speaking to him on the phone, Buffett invited the young man to attend one of his shareholder meetings. The employee was given the chance to meet Warren Buffett in person and attended the meeting as his special guest.
This example shows how an incredibly wealthy businessman was willing to take some time out of his busy schedule to reward a young man for his act of kindness.
Marc Bell provides shelter for 70 hurricane victims
Millionaire and foster home board member Marc Bell came to the rescue when 70 children were displaced by Hurricane Irma. The electrical supply was cut off by the storm, prompting Bell and his wife to offer to let them stay while it was repaired.
The children arrived at their $30 million dollar mansion, where they were provided with hot meals and somewhere to sleep. The couple also reached out to family, friends and the local community to arrange entertainment to help keep the children happy during their stay. Singers, clowns and even a manicurist donated their time.
However, the couple did not stop there. Once the electricity was back up and running and the children able to move back in, they started up a GoFundMe campaign. The campaign raised over $250,000 and was used to improve the foster children's community space.
Steve Jobs helps stranger whose car has broken down
Well known for his work at Apple and for developing some of the world's most popular technology products, Steve Jobs was a generous individual who did not let his wealth make him out of touch with the world around him. There are many anecdotes that highlight his willingness to help those in need, with one example being when he helped a man whose car had broken down outside of his house.
The man was driving home from a party at a house in Steve Jobs' neighborhood when an electrical fault in his car caused it to break down directly outside of Jobs' home. Lifting up the car's hood, the man began to examine the car. After a while he was approached by Jobs' wife, who gave him a beer and offered to call her friend, a mechanic, who worked on these types of cars.
Steve, his wife and their friend spent time trying to get the car started, while the driver looked on in disbelief. They were unable to repair the car's electrics but invited the man in to use their phone and call for help.
And there we have it… five example of when millionaires have carried out selfless acts to help those in need.
From small acts of kindness to large projects to help the underprivileged, these wealthy individuals have shown that having vast amounts of money has not stripped them of their compassion and humanity.
Please consider
making a donation
to
Sunny Skyz
and help our mission to make the world a better place.
Click Here For The Most Popular On Sunny Skyz
LIKE US ON FACEBOOK!