Wildlife Photographer Rescues A Baby Squirrel That Fell From Its Nest
December 20, 2016
Wildlife photographer Paul Williams rescued a baby palm squirrel that fell out of its nest and raised him while filming in Sri Lanka for a BBC wildlife series.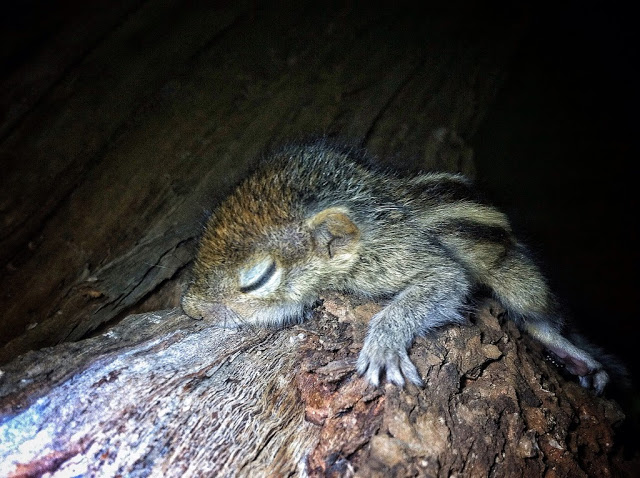 Photo: Paul Williams
"Two weeks ago, at 3am, we came back from our night shift filming in Wilpatu national park, and there in the dark was Rob the baby palm squirrel laying on the floor of the hotel car park. At first I thought he was dead but then I noticed a little twitch. I scooped up his weak and cold body and warmed him in my hands. I presumed that he had either fallen out of the nest, or had been kicked out by a sibling. My first hope was to reunite him with his mother. I put him into a secure spot as high as I could in the tree that I presumed he had fallen from. I covered him in a layer of tissue to help him keep warm and I waited. I had hoped that mum would be looking for him and would hear his little squeaks but by morning he was still there."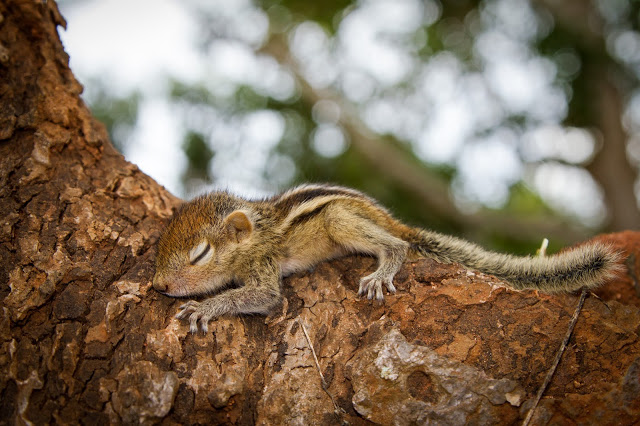 Photo: Paul Williams
Paul decided to name the squirrel Rob after a colleague who had found himself in a difficult predicament on the same day.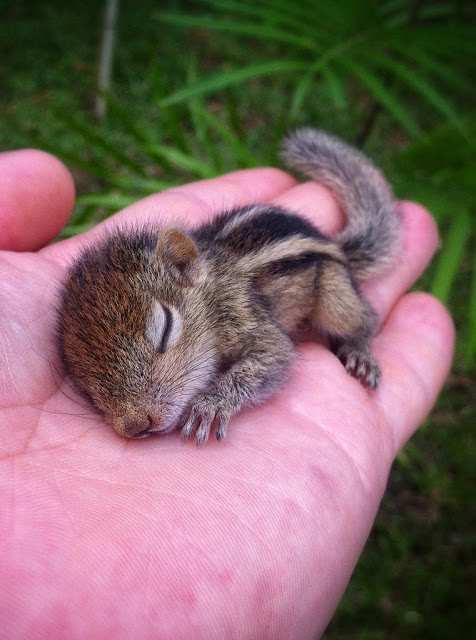 Photo: Paul Williams
Paul and his crew searched the area for any sign of a nest or other palm squirrels, but they didn't spot any.
"I couldn't just leave him. He would have died if I hadn't have found him and so he became an honorary part of the crew."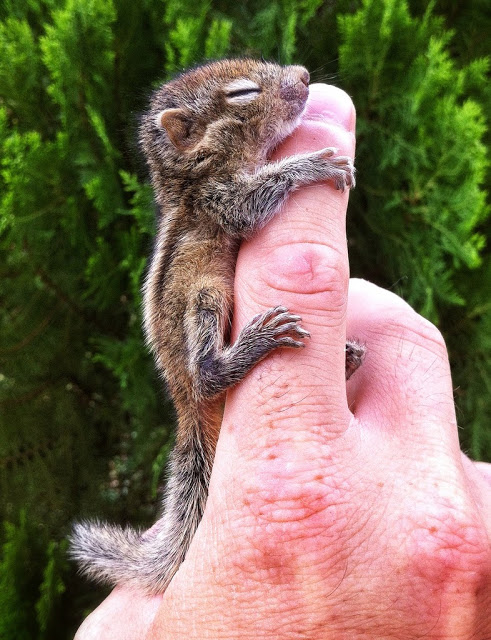 Photo: Paul Williams
Rob loved to sleep in Paul's shirt pocket.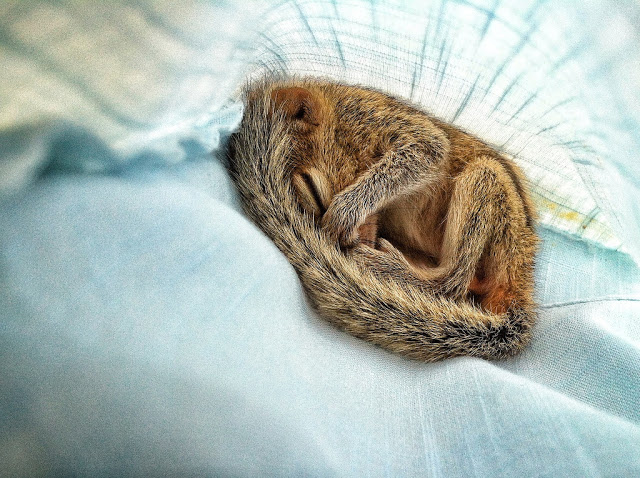 Photo: Paul Williams
Paul has helped rehabilitate and reintroduce animals back to the wild, so he knew the commitment that he was making.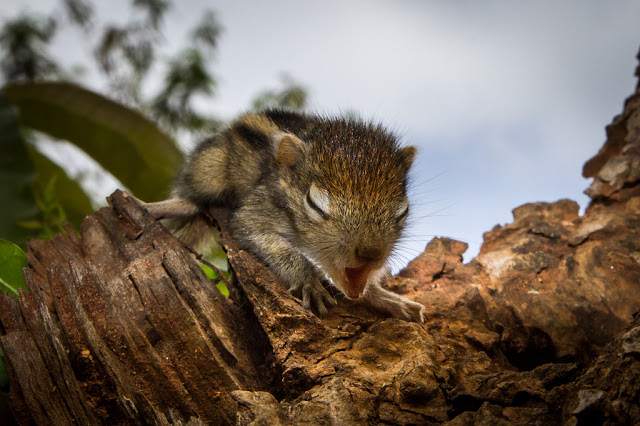 Photo: Paul Williams
He consulted squirrel care guides online and then started Rob on a dilute solution of salt and sugar to make sure that he was hydrated. After a couple of days, he found a plastic syringe and moved to feeding him baby formula.
"I know when he's had enough to drink because he squeaks and shakes head as if to say 'no more'."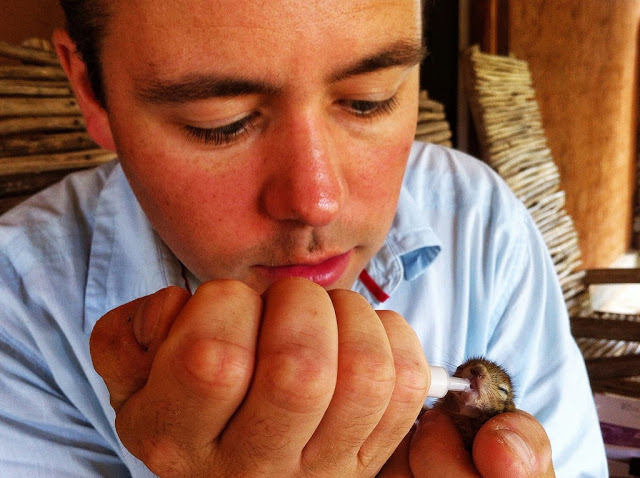 Photo: Paul Williams
Rob was quickly putting weight on.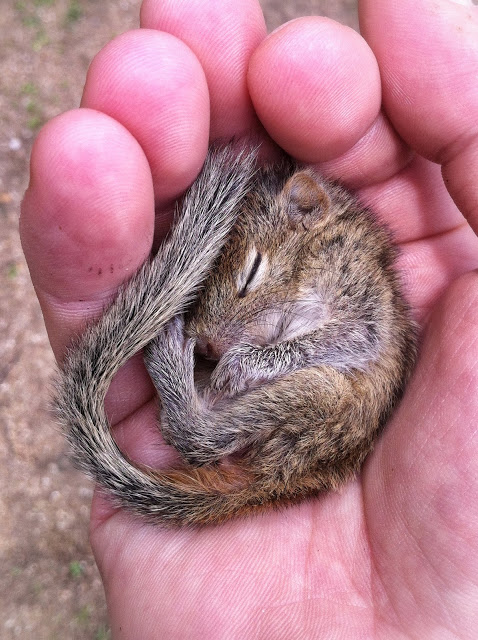 Photo: Paul Williams
He began to open his eyes.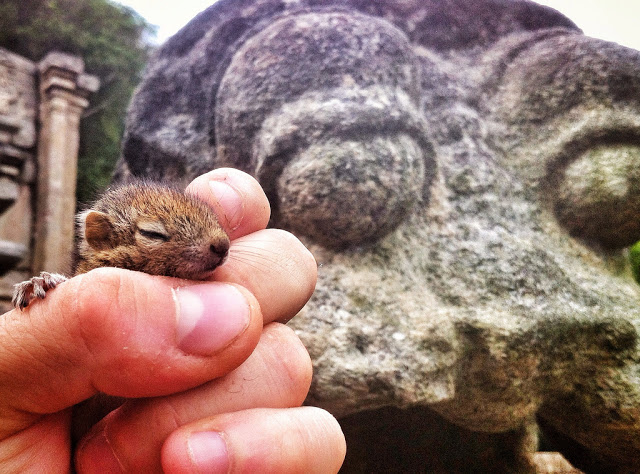 Photo: Paul Williams
But Rob was constantly falling asleep on the job.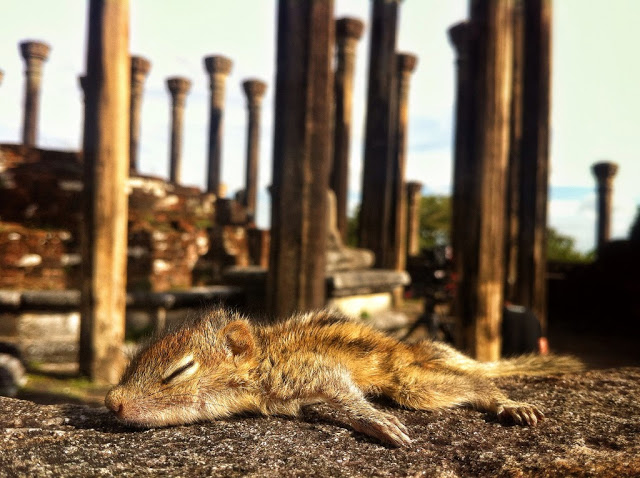 Photo: Paul Williams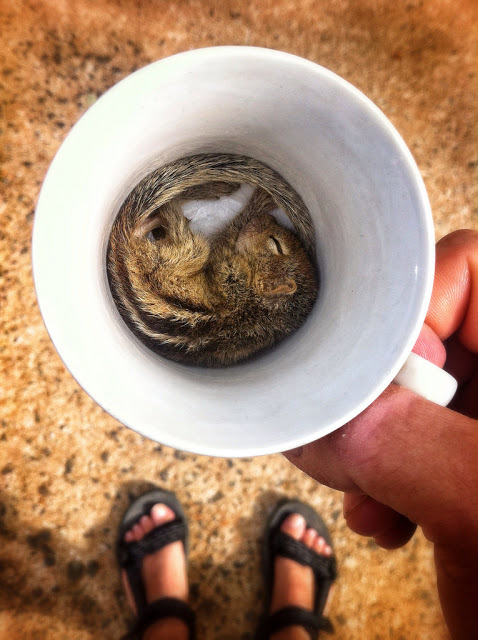 Photo: Paul Williams
It's good to stretch!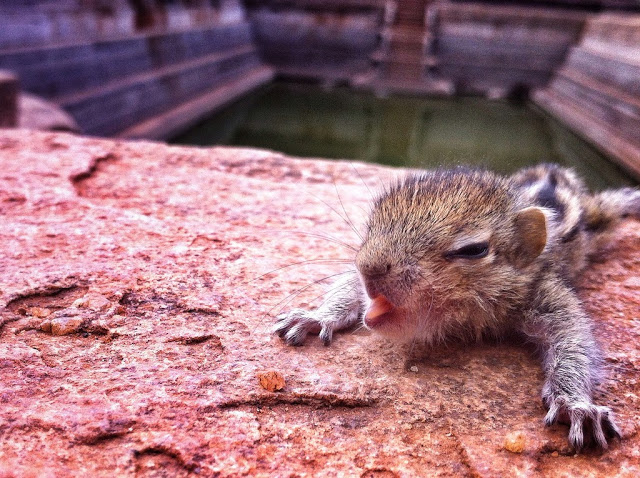 Photo: Paul Williams
"Baby squirrel Rob snug in my hand. Apparently it likes the cosiness of the nest but it makes it difficult for me."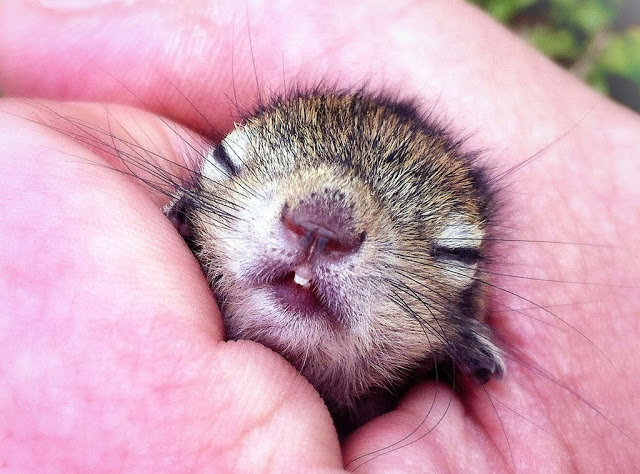 Photo: Paul Williams
Hello world!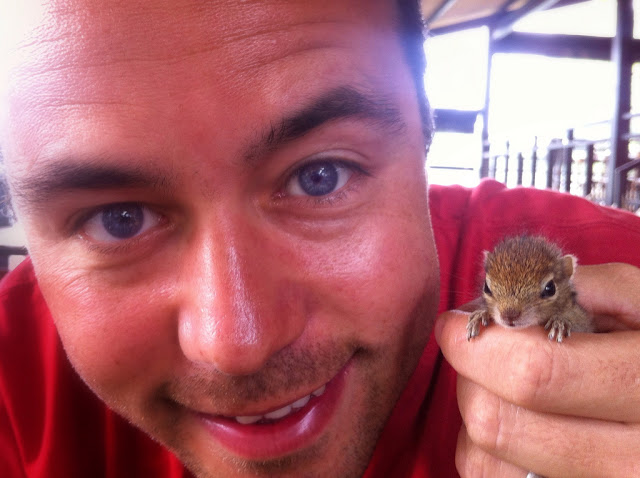 Photo: Paul Williams
Paul put Rob in baby squirrel training to prepare him for life back in the wild. Eventually, Paul had to return to the UK and leave his new friend behind.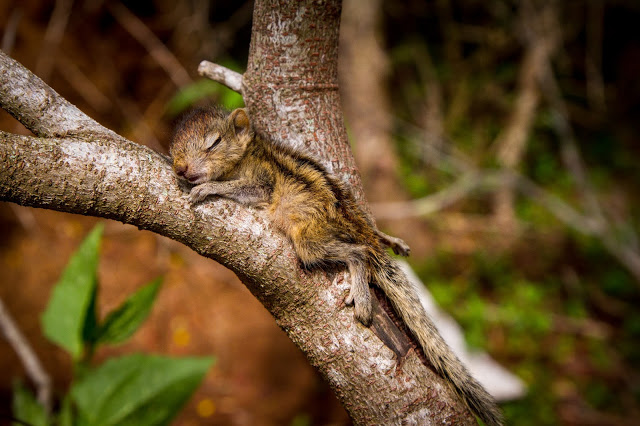 Photo: Paul Williams
He returned Rob close to where he found him near Wilpatu national park.
"There's a hotel which has a large number of habituated palm squirrels that come to raid the tables when people leave breakfast. Here they're tolerated, there's plenty of food and there are trusted people who are experienced with caring for abandoned baby squirrels before slowly releasing them."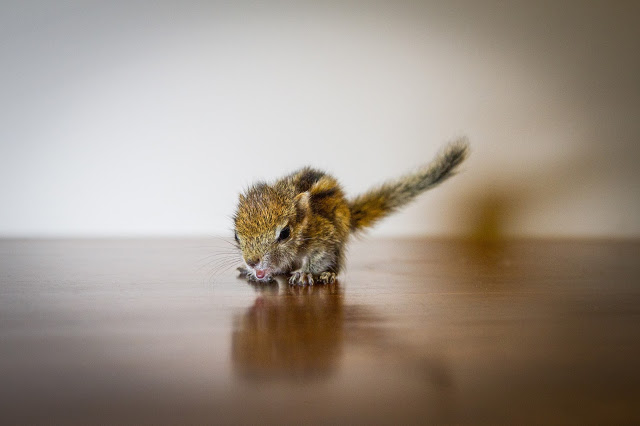 Photo: Paul Williams
"In almost 2 weeks I've raised a healthy little squirrel and it's been a pleasure to have Rob join the crew. I'll miss my little friend and cherish the time that we spent together."
Credit: The Iron Ammonite
Please consider
making a donation
to
Sunny Skyz
and help our mission to make the world a better place.
Click Here For The Most Popular On Sunny Skyz
LIKE US ON FACEBOOK!