He Surprised His Girlfriend With A Proposal And A Wedding On The Same Day... And She Loved It
September 30, 2016
Zach Baldwin proposed to his girlfriend Catie last Friday during a weekend getaway in Vail, Colorado.
Moments later he outdid himself when he revealed that he had also planned a wedding for that very day.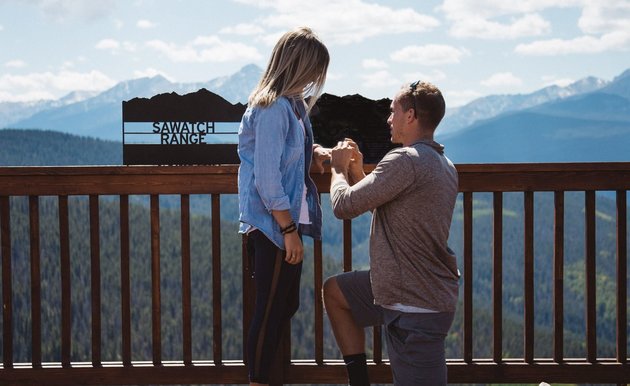 Credit: Landon Momberg
Catie shared the story of her engagement-wedding day on Facebook and expressed her total gratitude for Zach and all of the people who made it a day she'll never forget.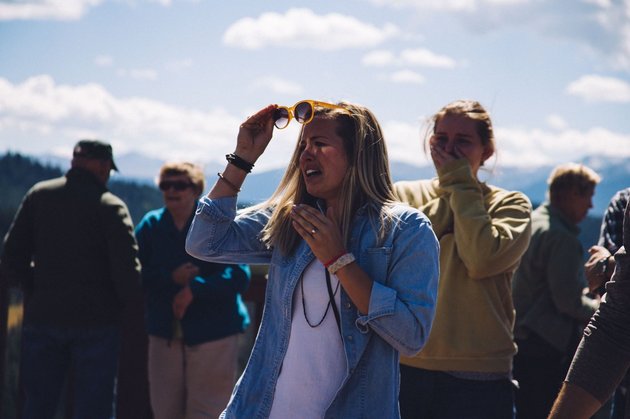 Credit: Landon Momberg
"Zach and I went up to Vail for what I thought was a getaway weekend just the two of us. Little did I know Zachs months of hard work were beginning to fall in place. We arrive in Vail, get checked in, and head up the gondola for lunch.
As we walk over to a scenic viewing area with a huge wooden deck, Zach cannot hold in the anticipation and almost immediately drops to one knee. 'Catie Winona Bossard... will you marry me.' I am pretty sure I said 'Yes' before he could even finish."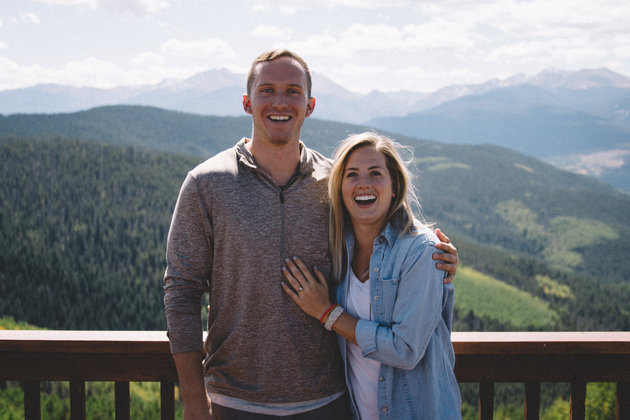 Credit: Landon Momberg
"Luckily, Zach and I have discussed marriage for quite some time so it was not necessarily unexpected but none the less a very exciting moment. He told me 'Everyone is here but I have a second question for you.' I look up and see his family and a few friends come running down to celebrate. 'I have a second question. Would you want to get married today. Everything is set up. Your dress, plans and EVERYONE is here.' As I turn around I see my mom, sister, best friends, aunt and uncle come running to greet us. Ecstatic and confused I burst into tears and start crying and hugging on Zach then the entire family."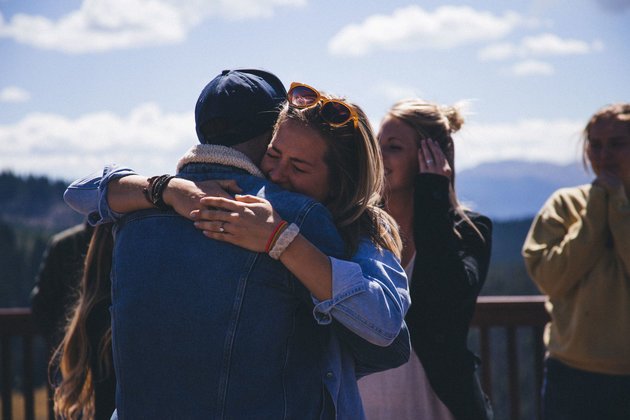 Credit: Landon Momberg
"Everyone is still waiting for my answer but I am still unsure of the question. 'Catie, do you want to get married today? I have everything ready to go in about 3 hours.' I am quickly trying to process exactly what is happening.
My answer... 'Yes. Let's do it!'"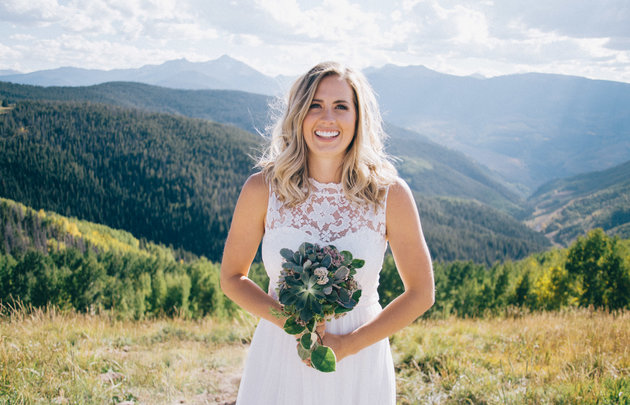 Credit: Landon Momberg
"As the wedding begins immediately after the engagement we make our way back to the hotel and start getting ready. The guys all gather in one room and my family had a bridal room setup for me. Luckily, we have the most amazing family and friends so everything was so easy... hair, make-up, ties, suites... And the dress. Everyone we tell this story to is so concerned about THE DRESS! My mom and sister picked out a dress and my two best friends Alex and Amanda picked out another. It was easy. Tried them both on and went with the one that I felt most comfortable in. Oh, and it was beautiful."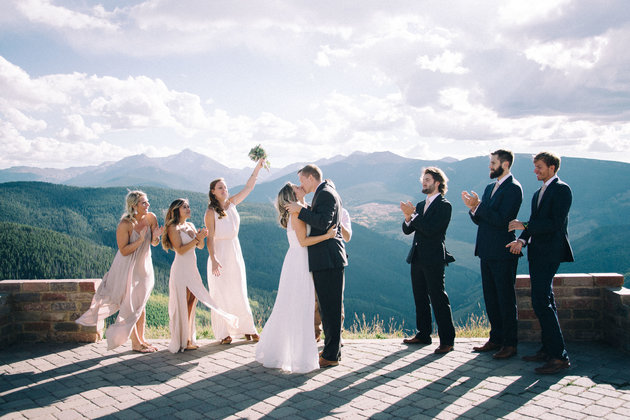 Credit: Landon Momberg
"The ceremony was on top of Vail mountain overlooking the most beautiful view I have ever seen. One of my best friends and fellow coaches, Bryce married us about 4 hours after the engagement. Zach's friend, Landon was even there to help get everything on camera."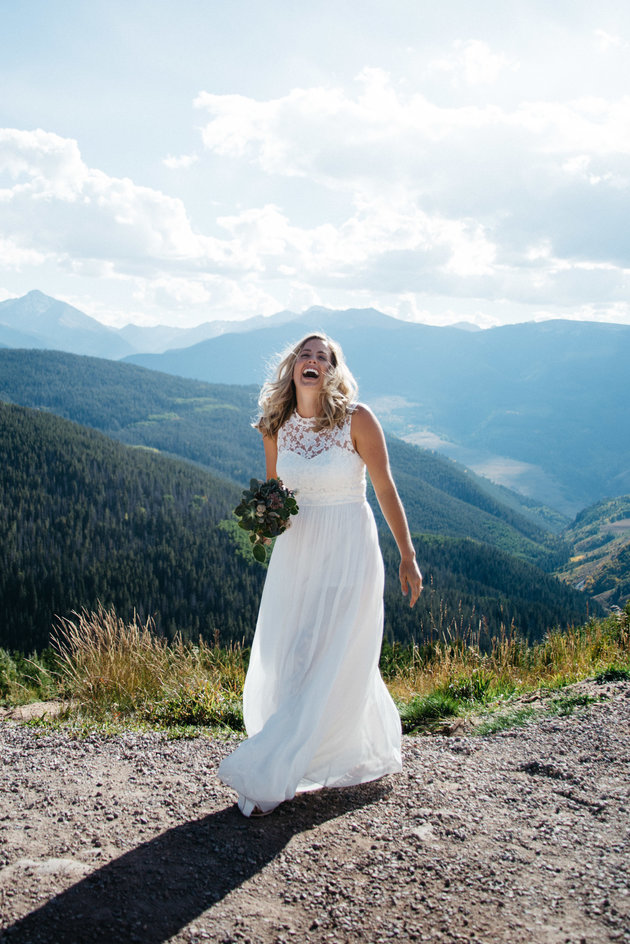 Credit: Landon Momberg
"I will never fully understand what was going on in Zach's head but I am certain he knows me better than anyone in this world. I never wanted a big wedding. I never wanted to spend hours finding a "perfect dress". I never wanted to make a guest list and think I left someone out. I never wanted to plan this "perfect wedding" that I never wanted. What I wanted was to marry my best friend. I wanted exactly what Zach gave me. Love. Friendship. A sense of peace when he's around. Marriage is so much more than a wedding or party."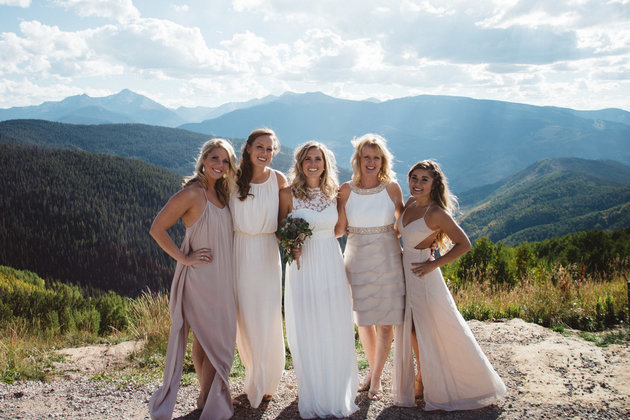 Credit: Landon Momberg
"Thank you to all of our family and friends for help. I know Zach is a great delegator and had you all busy. Y'all pulled it off! Best surprise wedding ever!"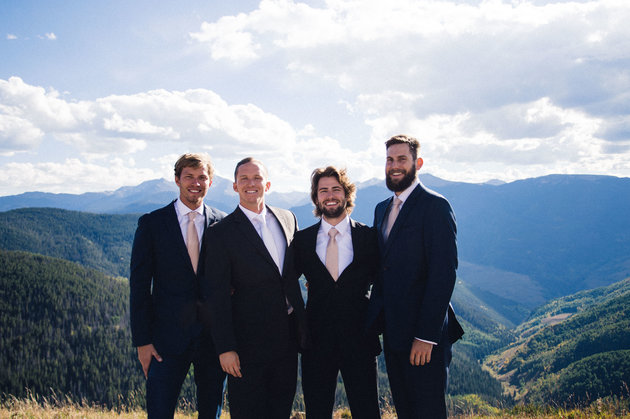 Credit: Landon Momberg
"And most of all... Thank you Zach. Words do not explain how surprised, happy and grateful I am. I love you babe."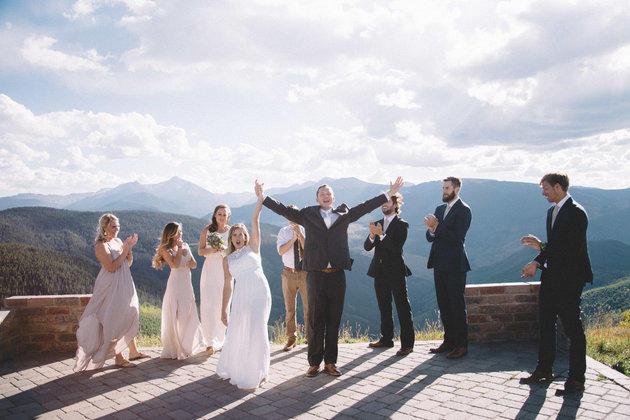 Credit: Landon Momberg
Source: Facebook
Please consider
making a donation
to
Sunny Skyz
and help our mission to make the world a better place.
Click Here For The Most Popular On Sunny Skyz
LIKE US ON FACEBOOK!