This Dog Catches The 54 Bus By Himself Almost Every Day To Visit His Favorite Destination In Milan
May 2, 2016
Cacao, a 16-year-old mixed-breed dog, from Milan, Italy, has become a local celebrity after he appeared in local papers for his regular habit of taking the bus to his favorite spot in the city.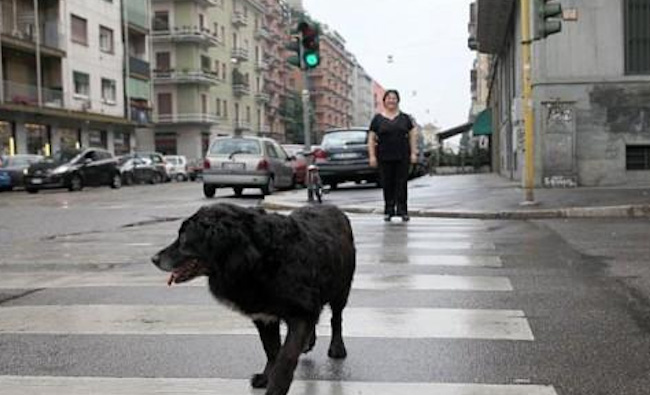 Photo credit: Nicola Vaglia
Almost every day for the last few years, Cacao leaves his home and heads for the bus stop on Arrgone Bouleverd. There he sits alongside the other human commuters, waiting for bus 54.
But Cacao will only board the bus if it's driven by the driver he's known since he first started his secret trips. After he makes sure he's got the right driver, Cacao hops on the bus and waits quietly until he reaches his favorite destination - a public park close to Lambrate Station, in north-eastern Milan.
While there, he likes to wander around the gardens, loitering in the public space for a few hours soaking up the afternoon sunshine. When he's tired he walks back to the station and takes the same bus home.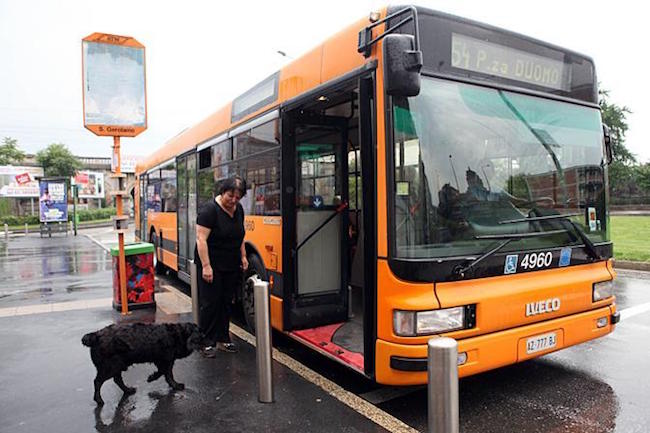 Photo credit: Nicola Vaglia
Cacao's owner Nicoletta, a local bar owner, adopted Cacao after she saw him wandering the streets as a stray. He was a quick learner however, and in just six months of living with her, Nicoletta had taught him to cross the street on a green light, and know to walk only on the pavement.
So confident in his skills she allowed him to walk around the neighborhood without a leash and collar (although he has a microchip), while she was at work.
When Nicoletta first heard about her dog's unusual habit, she couldn't believe it. One of her regular customers in the bar had said that she had seen Cacao take the bus.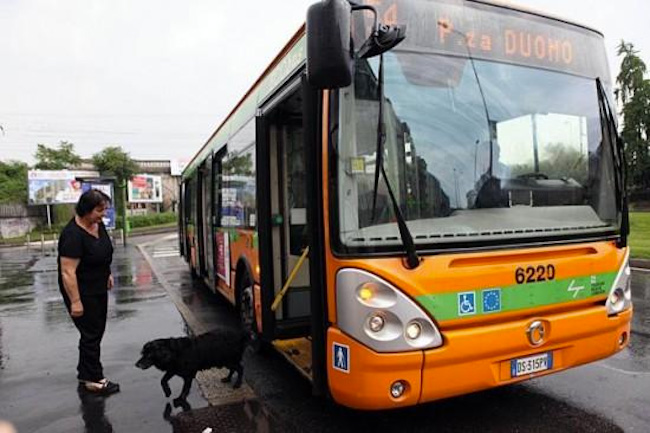 Photo credit: Nicola Vaglia
Nicoletta then decided to follow her pooch, witnessing him hop on the bus at the station close to her home. She believes he must have memorized the route that they take every Saturday, on the way to the markets.
Thankfully she did not stop Cacao from enjoying his routine, and the driver carried on turning a blind eye to regulations. The happy dog continues to be a regular on the number 54 bus.
(h/t) buzz paws
Please consider
making a donation
to
Sunny Skyz
and help our mission to make the world a better place.
Click Here For The Most Popular On Sunny Skyz
LIKE US ON FACEBOOK!