Guy Uses Olive Garden's $100 Never Ending Pasta Pass To Feed Hundreds Of Homeless People
November 29, 2014
Matt Tribe came across an article about Olive Garden selling a "Never Ending Pasta Pass" for $100 which entitled the bearer to unlimited pasta for seven weeks.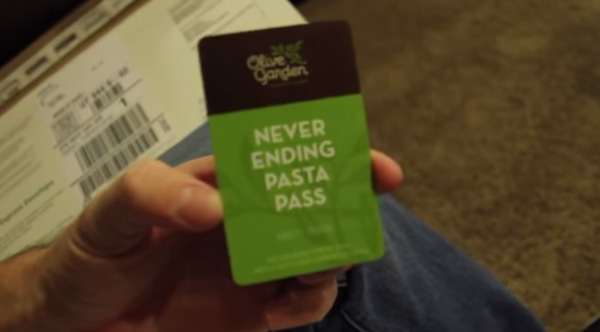 After receiving his card, he realized he could never eat enough pasta to justify buying the $100 pass. So what does he do?
"Today, we're gonna go find some homeless people, make their day a little bit better."
Click Here For The Most Popular On Sunny Skyz
LIKE US ON FACEBOOK!