Dog celebrates 15th birthday with a special cake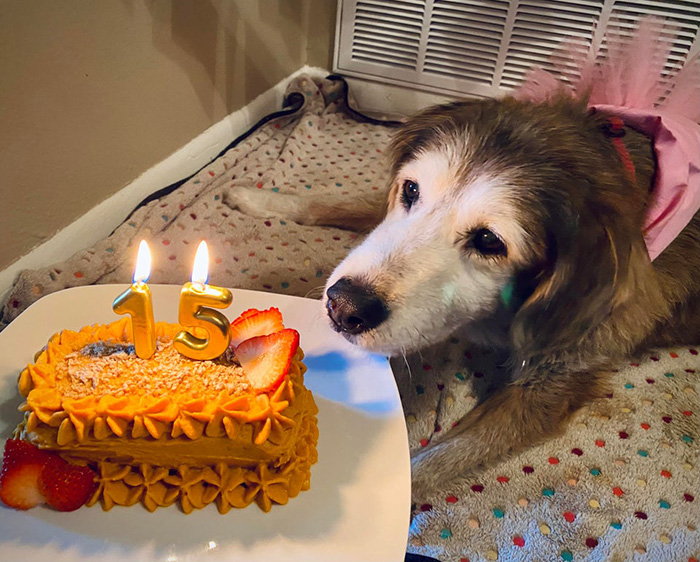 "I used the recipe from this website but used powdered peanut butter instead. For the "frosting" I had a can of plain pumpkin, some plain nonfat greek yogurt and a little bit more powdered peanut butter to thicken it up a bit. Topped with crumbled a crumbled Milkbone treat and a strawberry."
Credit: thesnootylamb
Click Here For The Most Popular On Sunny Skyz
LIKE US ON FACEBOOK!