Gaining trust
"Our newest rescue. She's afraid of men so my husband put a blanket down for her to choose when to approach. She laid by him and used his head for a pillow."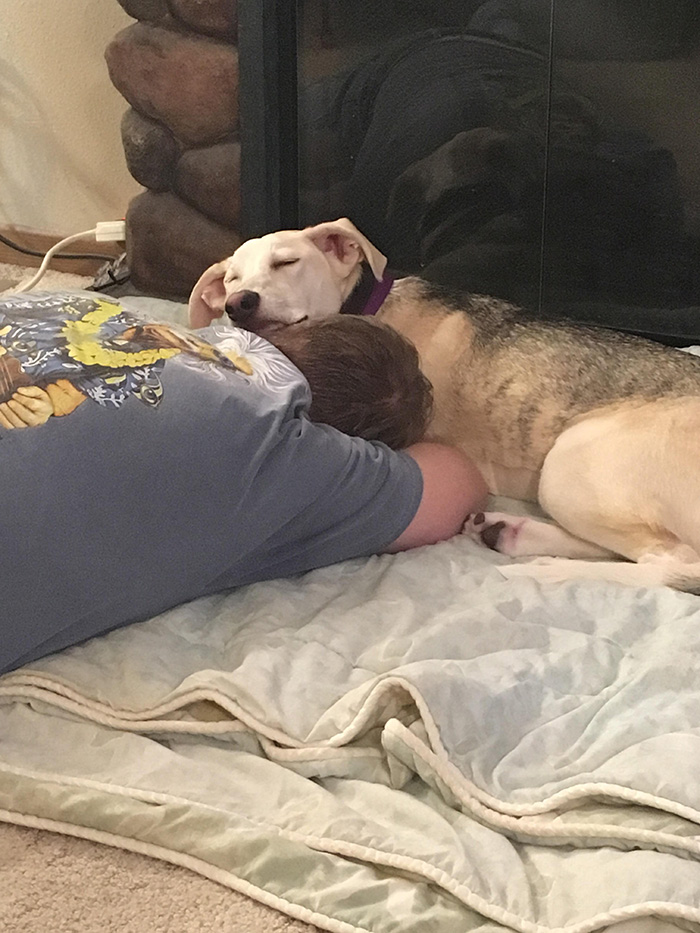 "Some more info about our sweet girl: she was found when she was 7-8 weeks old, with her mom and 6 siblings. She went to a foster home for a short bit then was adopted. 4 months later the lady decided 'she's allergic'. Went back to the foster home and then was at a meet and greet at a nationally known Smart Pet place. When we were standing there admiring the dogs with their handlers, she actually approached my husband. All the volunteers were amazed, she's NEVER done that before, he is the first man she's ever willingly gone to." ~ JoDoc77
Click Here For The Most Popular On Sunny Skyz
LIKE US ON FACEBOOK!