Struggling Student Is Rewarded $76,000 For His Honesty... 3 YEARS Later!
May 10, 2014
Via Yahoo! News
A ruling by an Australian magistrate has awarded former janitor and current fast food worker/student, Chamindu Amarsinghe A$81,597 (over US$76,000) nearly three years after he found a huge amount of money in a sanitary bin in an office bathroom he was cleaning.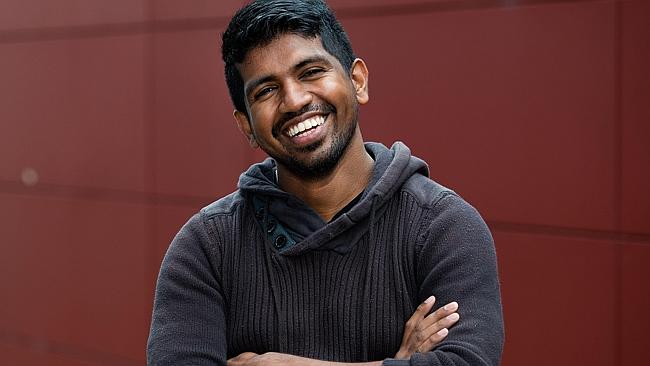 Chamindu Amarsinghe / Herald Sun
Amarsinghe said that he was speechless when he received the news. The Herald Sun reported that since it was discovered in August 2011, no one came forth to claim the money. The remainder of the more than A$100,000 (over US$93,500) discovered will go to the state.
As Amarsinghe recalls, he found the sanitary bin at the Channel 9 (an Australian TV network) Docklands headquarters, stuffed with bills. "There was too much to count. I thought someone was playing a prank on me," the former janitor said. "But when I touched the notes, all yellow and green, I realized it was real money." The honest man called his supervisor and eventually police and a plumber retrieved the fortune, A$1,200 (over US$1,100) of which came from the bathroom pipes. Mr. Amarsinghe told The New Zealand Herald, "I just thought, 'That's not my money, so I can't take it away. I don't know what the hell this money is doing here.'" He added, "Someone could have put it there and planned to come back for it. I didn't want them to come back for it and find it gone and them come after me."
Authorities investigated, searching for the origin of the cash. The Herald Sun notes that Emerald Nguyen, a Sydney man, was, "charged with dealing with the proceeds of crime over the mystery cash haul." However the charges were dropped after a doctor's report included claims from Nguyen that he, "had been involuntarily drug affected and had no knowledge of the money coming into or leaving his possession." Mr. Nguyen made no claim to the bathroom money, and it continued to be unclaimed.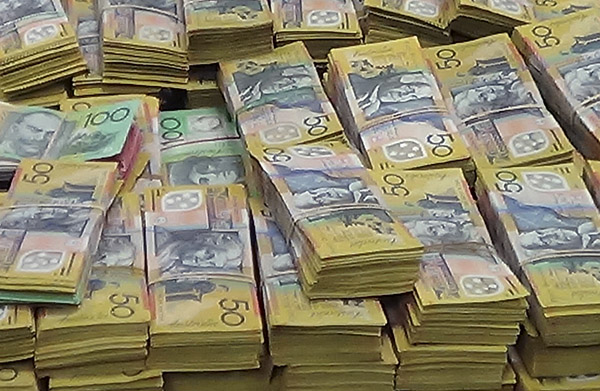 Associated Press
Magistrate Michael Smith decided where the cash would go and said, "There's no reason why such honesty should go unrewarded." Daniel Thorne, Detective Senior Constable, who investigated the mystery cash case agreed with Smith saying, "All the guys in the office felt the same. He's a struggling student who straight up didn't even think of pocketing it."
Unsure what he will do with all of the money, Amarsinghe says he would like a portion of it to go to help the disabled and he will donate portion to a Buddhist temple in Berwick, a suburb of Melbourne.
Now studying information technology (IT) in New Zealand, Amarsinghe says, "I just want to spend my life in a normal way, find a job in IT and carry out that dream." He added, "I'm really, really lucky. I'm not going to waste it."
Via Yahoo! News
Please consider
making a donation
to
Sunny Skyz
and help our mission to make the world a better place.
Click Here For The Most Popular On Sunny Skyz
LIKE US ON FACEBOOK!