Dog Leads Owner To Lost Cat Trapped 100 Feet Down Mine Shaft
November 8, 2023
Today's good news story comes from Cornwall, England.
In a heartwarming tale of rescue and loyalty, a fortunate feline was saved by a team of dedicated firefighters in Cornwall, thanks to an intuitive canine companion.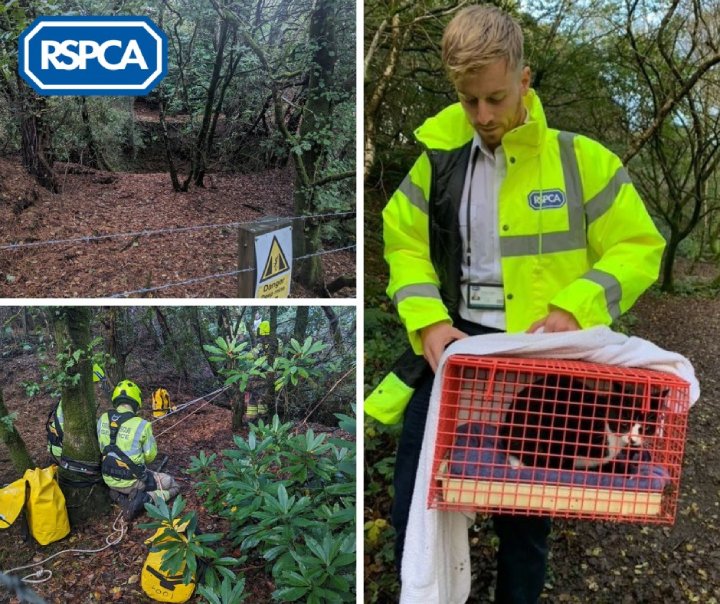 RSPCA (England & Wales)
Mowgli, a beloved cat, had gone missing for six long days, leaving his owner, Michele Rose, fraught with worry and nearly resigned to the idea of never seeing her pet again. However, hope was rekindled when she noticed her dog, Daisy, "going berserk", darting in and out of the nearby woods around their home in Harrowbarrow.
Daisy guided her along a footpath leading to the old mine workings of the Prince of Wales. She came to a sudden halt next to a deep mineshaft.
"Daisy is a superstar; she's an amazing dog," Rose told the BBC. "Without Daisy's instincts, Mowgli might still be trapped down there. She was relentless in leading me to that spot; it was truly remarkable."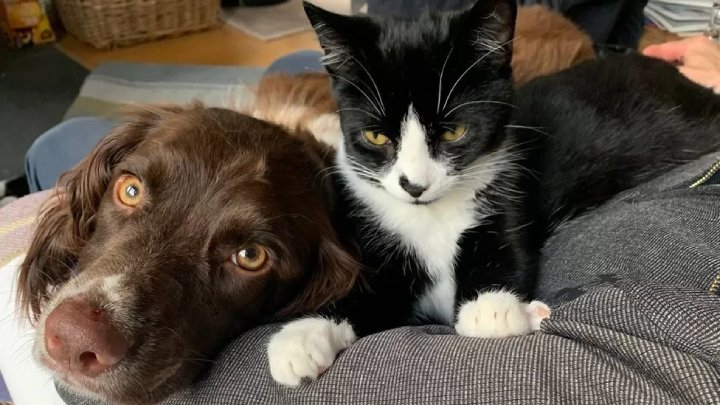 BBC / Michele Rose
Following the dramatic discovery, the RSPCA (Royal Society for the Prevention of Cruelty to Animals) and Cornwall Fire and Rescue were alerted to the situation.
They team spotted Mowgli about 100ft down and he was pulled to safety. The cat was remarkably uninjured.
Rose said Daisy shares a strong bond with both of her cats, Mowgli and Baloo.
"Daisy was already a year old when the kittens arrived, and they have been inseparable ever since," she said. "She is quite matriarchal, looking out for them, and they adore her while she remains fiercely protective of them."
Please consider
making a donation
to
Sunny Skyz
and help our mission to make the world a better place.