Millionaire Is Building Affordable Tiny Homes For The Homeless
November 3, 2023
Today's good news story comes from Fredericton, New Brunswick, Canada.
After successfully selling his software company for millions, Canadian entrepreneur Marcel Lebrun has embarked on a mission to address homelessness in New Brunswick.
Lebrun's latest project, "12Neighbours," is a tiny home village providing affordable and secure housing for formerly homeless residents in Fredericton, New Brunswick, Canada.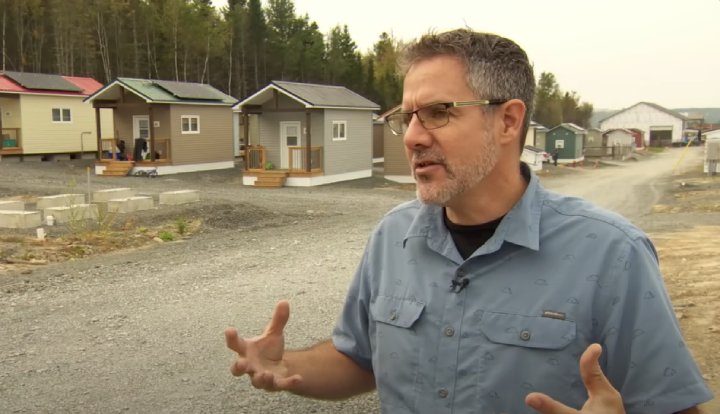 Marcel Lebrun / Credit: CBC News/YouTube
Marcel Lebrun, the founder of this groundbreaking initiative, became a multi-millionaire after selling his social media company to a tech giant. Now, he's utilizing his wealth to make a significant difference in the lives of the estimated 600 chronically homeless people in New Brunswick.
12Neighbours comprises approximately 75 tiny homes custom-made under LeBrun's supervision. Despite their small size, these homes are fully equipped with essential amenities, including a kitchen, bathroom, and dining/living area, ensuring that residents have a comfortable and dignified living space.
"They're all fairly small tiny homes, but they have everything in them," Lebrun explained in an interview with CBC.
What sets 12Neighbours apart is its commitment to affordable housing. Residents are only required to pay 30% of their income to live in the village, allowing them to regain stability and work towards a brighter future.
Furthermore, the 12Neighbours community offers on-site job opportunities, creating employment options for its residents. To enhance safety and security, the village is equipped with gates that close at night and a network of security cameras.
The village is situated on a previously unused strip of land near a shopping mall in Fredericton. LeBrun has ambitious plans to expand the village, with a goal of accommodating up to 99 homes on the site. Currently, Lebrun's factory is producing one new tiny home per week to fulfill this vision.
Marcel Lebrun and his wife have personally invested $4 million into the 12Neighbours project. Additionally, provincial and federal contributions have added another $8 million in funding, bringing the total investment to $12 million.
Watch the good news video below.
Please consider
making a donation
to
Sunny Skyz
and help our mission to make the world a better place.