'I Gotta Get Him': Warren Officer Risks Life To Save Boy Being Electrocuted
September 30, 2023
When Michigan police officers approached an 8-year-old boy being electrocuted, they were determined to rescue the young child and save his life.
"I gotta get him".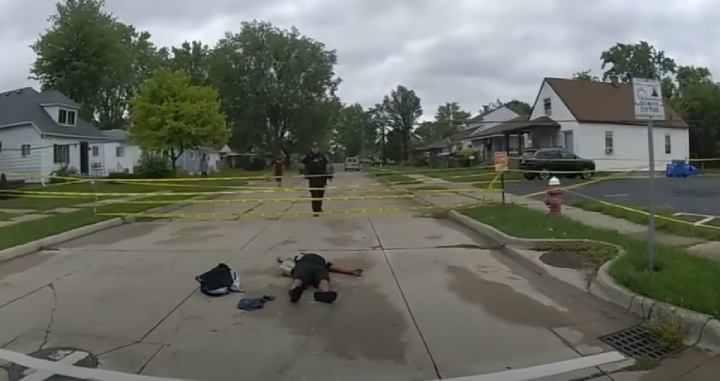 Fox 2 Detroit
Newly released video footage from the Warren Police Department vividly portrays the gripping moment when officers valiantly rescued the child from the electrified hazard.
Upon arriving at the scene, the officers discovered the 8-year-old clinging to a perilous wire.
"He's still alive. He's breathing," officers can be heard saying in the video.
Without hesitation they sprang into action.
"Luckily we were there already for a prior incident," recounted Corp. Det. Daniel Rose. "I turned the corner and I saw the boy laying there. I don't know what goes through your mind. Having kids, and you just get scared, and you have to react."
The child suffered burns to his hands and could be heard screaming as he regained consciousness.
Corp. Det. Daniel Rose provided comfort, assuring the frightened child that they were on their way to the hospital. The officers' quick thinking and collaborative efforts ensured they reached the hospital in a remarkable four minutes, with other police units blocking traffic along the way to save the child's life.
In recognition of their extraordinary heroism, Corp. Det. Daniel Rose and Officer David Chapman were honored with the Valor Award.
Watch the police bodycam footage below.
Please consider
making a donation
to
Sunny Skyz
and help our mission to make the world a better place.