100 UK Companies Sign Up For 4-Day Work Week With No Loss Of Pay
November 28, 2022
One hundred companies in the U.K. have signed up for a permanent four-day work week for their employees with no loss of pay.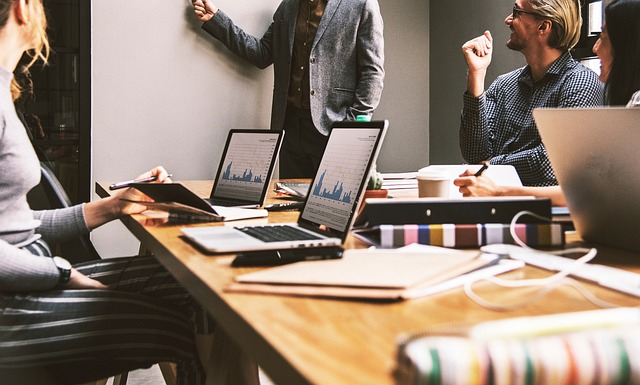 "The 9-5, 5 day working week is outdated and no longer fit for purpose," says The 4 Day Week Campaign. "We're campaigning for a four-day, 32 hour working week with no loss of pay which would benefit workers, employers, the economy, our society and our environment." ​
The two biggest companies that have signed up are Atom Bank and global marketing company Awin, who each have about 450 staff in the UK.
Awin's chief executive, Adam Ross, said adopting the four-day week was "one of the most transformative initiatives we've seen in the history of the company."
"Over the course of the last year and a half, we have not only seen a tremendous increase in employee wellness and wellbeing but concurrently, our customer service and relations, as well as talent relations and retention also have benefited," he said.
In June 2022, The 4 Day Week Campaign launched a 6-month pilot scheme for about 70 companies, which employ more than 3,000 workers.
In a recent survey, 46% of respondents said their business productivity has "maintained around the same level" while 34% reported that it has "improved slightly" and 15% said it "improved significantly".
"We want to see a four-day week with no loss of pay become the normal way of working in this country by the end of the decade so we are aiming to sign up many more companies over the next few years," said U.K. campaign director, Joe Ryle.
About 65% of businesses surveyed by the Henley Business School at the University of Reading said they had implemented a four-day working week for some or all of their staff in 2021.
These companies said they saved £18,300 a year on average.
Earlier this month, the Mayor of the city of Valencia announced a one-month pilot of a 4-day working week for the whole city in Spring 2023.
Joan Sanchis, an economist and policy advisor in the regional government of Valencia, said that expectations were that these initiatives would help reduce work-related stress while improving work-life balance. There is also an argument that the overall carbon footprint may go down with a decline in work-related travel.
Dagný Aradóttir Pind from the BSRB public service trade union federation in Iceland echoed Sanchis' remarks, arguing that the 4-day week programme in Iceland, running since 2021, has been quite successful.
Gary Conroy, CEO of skin care company 5 Squirrels and one of the 70 companies in the pilot scheme in the UK, said the reduction in working time, without any corresponding cut in wages, has led to employees becoming more productive, while making fewer errors, and collaborating better.
"The momentum behind the four-day week continues to build, and this is borne out by the incredible response we have received from UK employers to our pilot programme," said Joe O'Connor, the CEO of 4 Day Week Global.
"Increasingly, managers and executives are embracing a new model of work which focuses on quality of outputs, not quantity of hours. Workers have emerged from the pandemic with different expectations around what constitutes a healthy life/work balance."
Please consider
making a donation
to
Sunny Skyz
and help our mission to make the world a better place.
Click Here For The Most Popular On Sunny Skyz
LIKE US ON FACEBOOK!