Sisters Meet For The First Time In Their 50s After Using Online Genealogy Service
August 31, 2022
Two adult sisters thought they were only children their whole lives until an online genealogy service brought them together.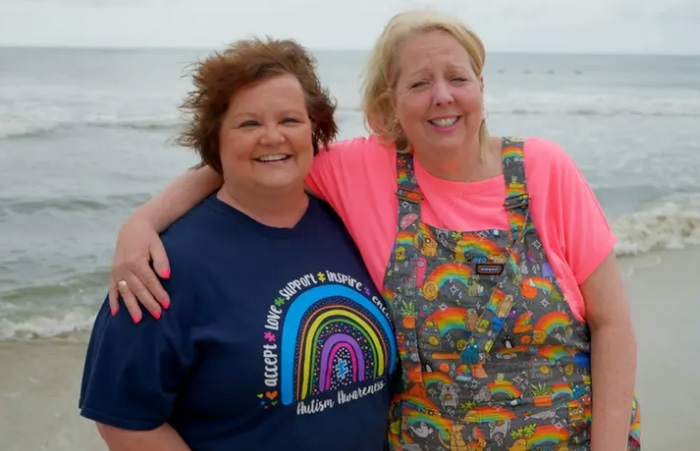 Mary and Diane / Credit: MyHeritage
Diane Ward, 59, and Mary McLaughlin, 56, were both born in Michigan to the same mother. Ward knew she was adopted but did not know anything about her biological mother. McLaughlin was adopted by her chldhood babysitter after her mother simply "didn't return one day".
And for years, Ward and McLaughlin came so close to crossing each others' paths.
McLaughlin, living in Detroit during her youth, regularly visited her adoptive family's relatives in Pittsburgh. At the time, Ward was living in Pittsburgh with her own adoptive family while making frequent trips to visit that family's relatives in Detroit.
"We were basically just crossing back and forth most of our childhood," Ward told People. "I have memories of my aunt going to one of the bakeries in Michigan and getting this certain Boston cream pie. And Mary knows exactly the bakery."
"It's just weird. Creepy weird. Because we were just in the same circle the whole time."
"Maybe we did see each other. Maybe we were even sitting at the same ice cream stand. Who knows?" added McLaughlin.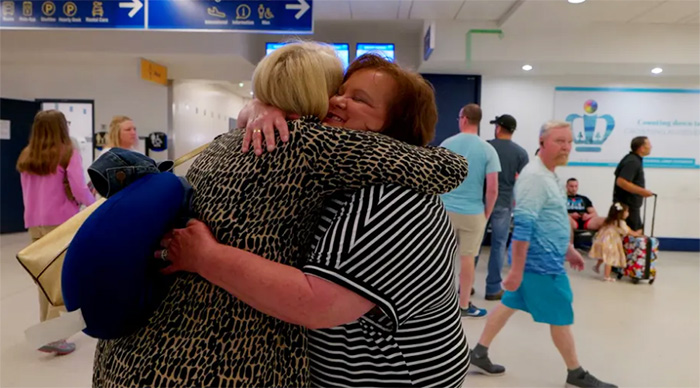 Mary and Diane / Credit: MyHeritage
Ward said that in 2018, she decided she wanted to find her biological mother.
For Christmas that year, she got a DNA kit from MyHeritage, a company that helps people research their family history through DNA tests and historical records.
That research came back with a link to a possible cousin — and then that cousin directed Ward to a possible half-sister. Soon after that, they met on a video chat for the first time.
"Just talking about it, I still get so excited," Ward said of the sisters' first call. "It was fantastic."
McLaughlin told Fox News that her husband was in the room watching their body language. "He went, 'Oh my God, that's your sister'," McLaughlin recalled.
They talked for hours about their favorite foods and hobbies. "We were like 5-year-olds," McLaughlin said.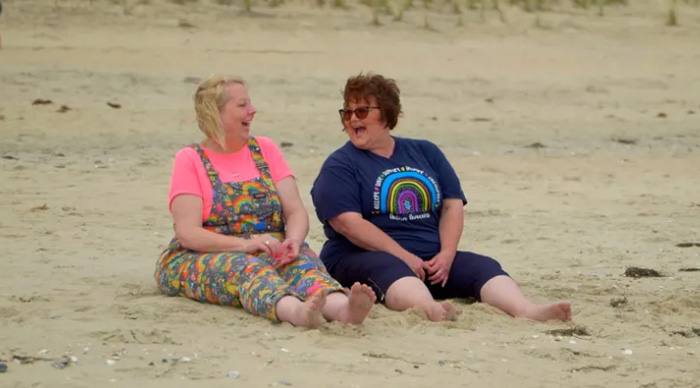 Mary and Diane / Credit: MyHeritage
The sisters continued to video chat and message daily on WhatsApp during the pandemic.
This month they finally met in person.
Ward and her husband flew from their home in the U.K. to join McLaughlin and her family for a beach vacation in North Carolina.
"When we got to the beach, we just sat and chatted, and chatted, and chatted, and chatted, and all week long we had uninterrupted goofiness," McLaughlin said.
"Her daughter rolled her eyes when we met each other and said, 'Oh great. Now there's two of you, one on each continent.' And that wasn't a good thing for her! And I said, 'Be careful. We might find another sister and there'll be three of us'," Ward said.
Ward and McLaughlin both said they had wonderful childhoods with their adoptive families -- but still wished they had known their birth mother, who passed away from cancer many years ago.
"The more I find out about my birth mother and the struggles that she had, I think, well, I was very lucky in a lot of ways, but I do wish I knew her. And I do wish I had met her. All those things," Ward said.
McLaughlin also admitted that when she first met Ward, said she was angry that she did not get to grow up with her sister or have someone to talk to through all the difficulties of life. But over time, she has come to realize that it was perfect timing when she met Ward.
"I always tell my kids, when you don't get what you want or what you think you want after a lot of time of prayer or contemplation, God isn't saying to you 'no,' he's saying 'not right now'," McLaughlin said. "And so I feel like Diane was held back from me and it wasn't the universe saying 'no,' it was the universe saying 'not yet'."
Please consider
making a donation
to
Sunny Skyz
and help our mission to make the world a better place.
Click Here For The Most Popular On Sunny Skyz
LIKE US ON FACEBOOK!