San Diego Mayor Partners With Lady Gaga's Foundation To Promote Kindness
September 4, 2021
San Diego Mayor Todd Gloria has partnered with Lady Gaga's Born This Way Foundation to promote kindness.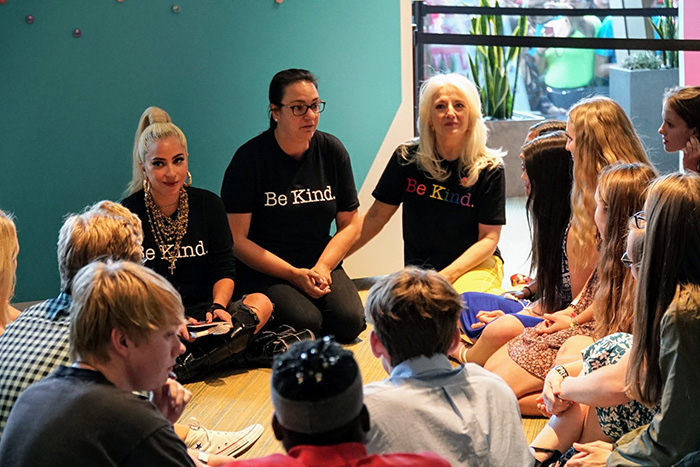 Born This Way Foundation: Led by Lady Gaga and her mother, Cynthia Germanotta
The Born This Way Foundation, co-founded by Lady Gaga and her mother, Cynthia Germanotta, announced the launch of the #BeKind21 campaign in the City of San Diego.
The campaign seeks to encourage members of the public to practice an act of kindness each day through Sept. 21 to build kinder, more connected communities that foster mental wellness.
"Pledge to #BeKind21 and practice kindness toward yourself and others each day from September 1 to September 21!" the foundation's website states.
Mayor Todd Gloria joins over 200 partners, including entire school districts, cities, nonprofits, and corporations, who participate in the campaign.
Today's the kick off to #BeKind21! Today I'm checking in on friends and seeing how they're doing. What are you doing to spread kindness over the next 21 days? Join our kindness movement 💕 https://t.co/wb0PKFFiYh pic.twitter.com/IzaRhuf0xS

— Lady Gaga (@ladygaga) September 2, 2020
"Kindness is encouraged every day of the year. I'm happy to have San Diego partner with the Born This Way Foundation to promote more kindness throughout our city," Gloria said. "We've collectively experienced a number of traumatic events and circumstances over the last year. Kindness can help us get through these challenges with a sense that we're all in this together."
Earlier this spring, Born This Way Foundation conducted a survey of 2,008 13-24 year olds that further proved an undeniable link between increased kindness and improved mental wellness, from helping young people feel safe, confident, and less alone to changing the trajectory of their day and even their desire to stay alive.
Nearly 95% of young people surveyed stated little acts of kindness can make a big difference and impact their mental health. Kindness not only helped them get through tough times, but more importantly move forward.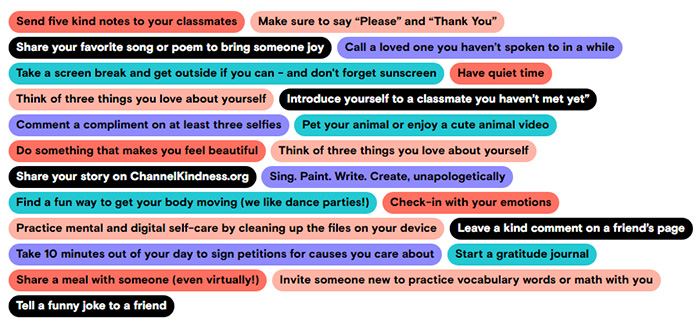 #BeKind21 calendar of suggestions
"We know the transformative impact kindness has on every aspect of our lives. This September, as we continue to wrestle with the overlapping and ongoing crises in our world, it's imperative we focus on eliminating the stigma surrounding mental health and prioritizing kindness toward ourselves and others," said Germanotta, president of Born This Way Foundation.
"Quantitatively and anecdotally, we've learned from young people they believe experiencing, and even witnessing, more kindness in the world would help to improve their mental health. Young people know kindness is the way forward to a kinder and braver world that supports our collective wellness. We are proud of all our #BeKind21 movement does to make their hope – and our collective hope – a reality."
Happy Day 1 of #BeKind21. It's been so wonderful witnessing all of the kindness you've been sharing today. I can't wait to share my list with you all. Stay tuned! 💕

Sign up for #BeKind21 today at https://t.co/4LOaDYU7Cs pic.twitter.com/uZV6nAN1ja

— Cynthia Germanotta (@momgerm) September 1, 2021
Please consider
making a donation
to
Sunny Skyz
and help our mission to make the world a better place.