How The Gift Of A Doll Forever Shaped A Young Girl's Life
July 23, 2021
Forty years ago, a little girl handed a young refugee a doll.
That small act of kindness shaped the course of the refugee's life and started a lifelong friendship.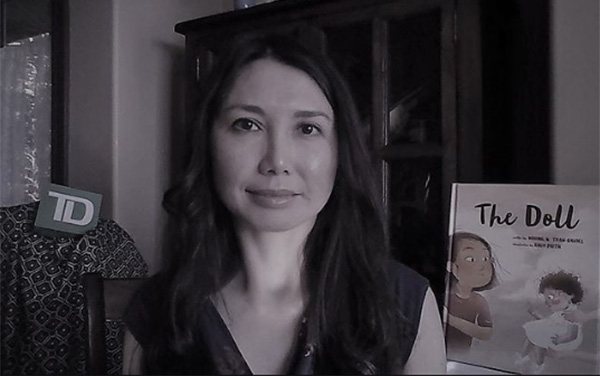 Dr. Nhung Tran-Davies / @nhungtrandavies
Dr. Nhung Tran-Davies was only five years old when she and her five siblings and mother arrived at the Edmonton airport in 1979. The family had fled their home because of the Vietnam War and spent 8 months in a Malaysian refugee camp before an Alberta church sponsored them to immigrate to Canada.
"Being four years old having gone from war and poverty, we had lost everything, so being cramped up in a boat with a boat with 300 other refugees in the belly of the boat I can only remember how nauseating and suffocating it was," Nhung recalled. "People were throwing up where they were sitting ... defecating where they were, it was just a horrible experience."
Nhung and her family had lost everything. They had nothing.
But when they passed through the gates of the airport, a young girl named Adrienne was waiting for Nhung with a doll.
"This little girl presented a little gift … this doll lit up my heart and in that moment, it meant everything to me," Nhung told CTV's Your Morning. "The doll came to symbolize for me all the kindness, compassion, and generosity of Canadians and I knew that our lives would change forever."
The gift also began a life-long friendship between Adrienne and Nhung, who continue to visit each other to this day.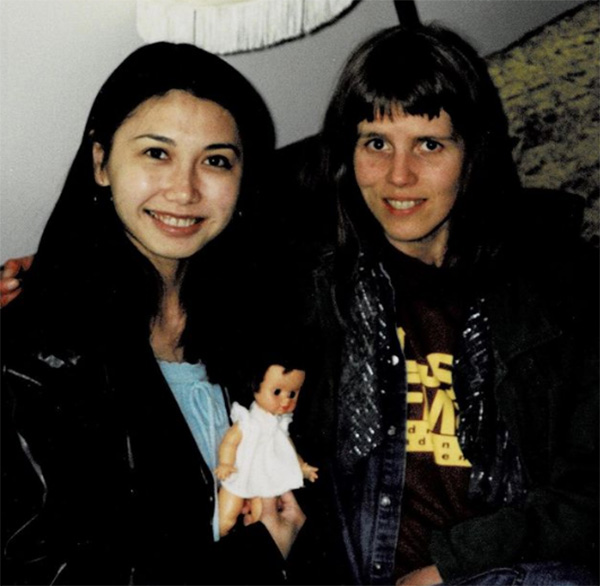 Nhung and Adrienne in their 20s / @nhungtrandavies
And while it may have seemed like a small gesture, that gift had a ripple effect for Nhung who credits it for inspiring her to become a doctor and help others.
"Knowing now that all that I have, and all that I've become, is because of this simple act of kindness, I live to this day to pay forward the kindness," she said.
Nhung has done this by recently sponsoring a refugee family who fled the Syrian war.
"At the height of the Syrian war and seeing all the images of people fleeing across the sea and thousands perishing at sea, it just reminded me the journey that our family made as boat people," she explained. "It was heart-wrenching to see children suffering in these camps. I just felt compelled by these images."
When the family she sponsored arrived at the airport, it was Nhung's turn to stand at the gates with a gift of her own for the youngest daughter Alma.
"It was my turn now, 40 years later, to be standing at the gates to give little Alma a doll. It was just an amazing, important moment for myself, but I think it meant something to her because I know that in 40 years it will be her turn to make Canada a more beautiful place," she said.
The doll also inspired Nhung to write a children's book titled "The Doll," which details her experiences and how a single act of kindness can reverberate for years to come.
Please consider
making a donation
to
Sunny Skyz
and help our mission to make the world a better place.
Click Here For The Most Popular On Sunny Skyz
LIKE US ON FACEBOOK!