'It's a Freakish Miracle': Fisherman Pulls Toddler From Ocean
November 6, 2018
A fisherman in New Zealand rescued an 18-month-old from the ocean in what has been described as a "freakish miracle".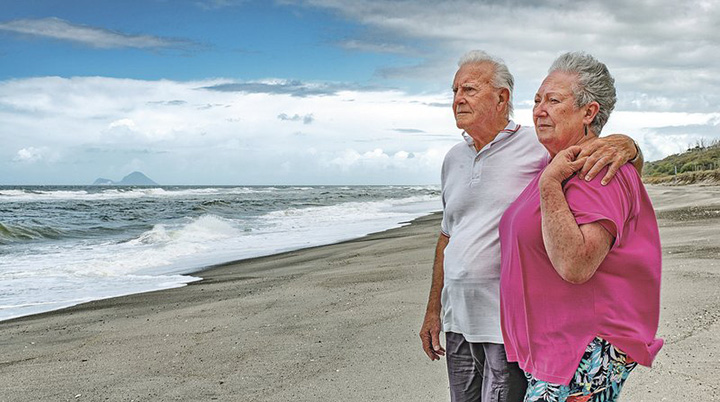 Gus Hutt and Sue / Credit: Troy Baker via AP
Gus Hutt was at the beach checking his fishing lines early in the morning on Oct. 26 when he spotted the boy floating in the water.
"I thought it was just a doll," he told local newspaper the Whakatane Beacon. "His face looked just like porcelain with his short hair wetted down. But then he let out a little squeak and I thought 'Oh god, this is a baby and it's alive.'"
The boy had escaped from his parent's tent while they were sleeping and ended up in the ocean.
Murphy's Holiday Camp co-owner Rebecca Salter told The Associated Press that the rescue was "miraculous and fateful" after Hutt, a regular at the campground, had decided to fish at a different spot than usual.
"My husband came around the corner with the baby in his arms," Salter said. "I ran into the house and grabbed a whole heap of towels and blankets so he would be warm. He was just whimpering the whole time."
The baby's mother "screamed" when she was informed that her baby was found in the water.
"They were horrified and in disbelief," Salter said. "They were woken up to find their baby wasn't there... it could have been a very tragic incident. It's a freakish miracle."
The boy's footprints were visible in the sand, showing where he'd wandered from the tent into the water. He'd floated about 50 feet before Hutt spotted him.
"If I hadn't been there or if I had just been a minute later I wouldn't have seen him," Hutt told the newspaper. "He was bloody lucky but he just wasn't meant to go. It wasn't his time."
Whakatane Police confirmed to the BBC that the baby was now "okay".
Please consider
making a donation
to
Sunny Skyz
and help our mission to make the world a better place.