Florida woman saves man in Pennsylvania who dialed the wrong number
May 14, 2013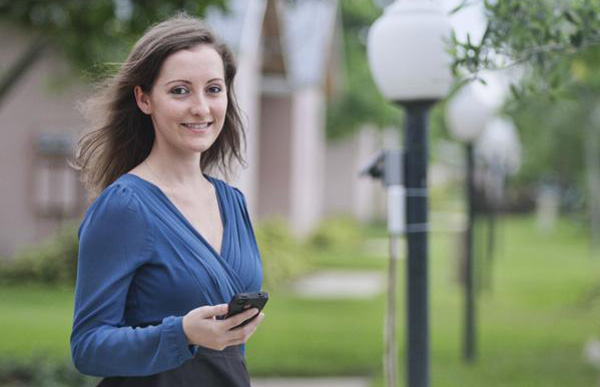 A Florida woman saved an 84 year-old man living over 1,000 miles away in Pennsylvania with a simple phone call.
27 year-old Ashley Yasick received a voicemail from a number she did not recognize. After listening to the recording, she quickly realized the man on the other line was in danger.
"It was one of those gut-wrenching phone calls and I knew right away I couldn't ignore it," said Yasick. "I called him back. Clearly he was trying to reach out to somebody."
Thomas Buck was the voice on the other line. He was trying to call his sister-in-law, but dialed Yasick by accident. Buck made the phone call after he had fallen a few times and felt dizzy.
After listening to the voicemail, Yasick immediately called the number back. But Buck, whose bloodstream was slowly becoming septic as a result of a urinary track infection, could not talk.
The quick thinking Yasick decided to look up the number on Google and see if she could locate the area the call was made from. The number showed up in Norwood, PA so Yasick called the Norwood Police Department.
"I said, 'this is going to sound really weird but there's a man I don't know who may need help,' " Yasick told the receptionists at the Norwood Police Department. "I asked if they could send someone to check on him."
Buck was found by local police and taken to the hospital where he spent a week in the intensive care unit. The final diagnosis was urosepsis, a condition caused by a life threatening blood infection.
Buck's family is very thankful for Yasick taking the time to help a stranger. She saved his life by calling back.
---
Full Story: South Florida Sun-Sentinel | Author: Maria Herrera | Image: Adam Sacasa, Sun Sentinel
Please consider
making a donation
to
Sunny Skyz
and help our mission to make the world a better place.