Woman Rescues An Abandoned Senior Cat And Is Taking Him On Bucket List Adventures
December 14, 2015
This is Tigger, a 21 year-old cat who was recently abandoned at a local animal hospital in Baltimore.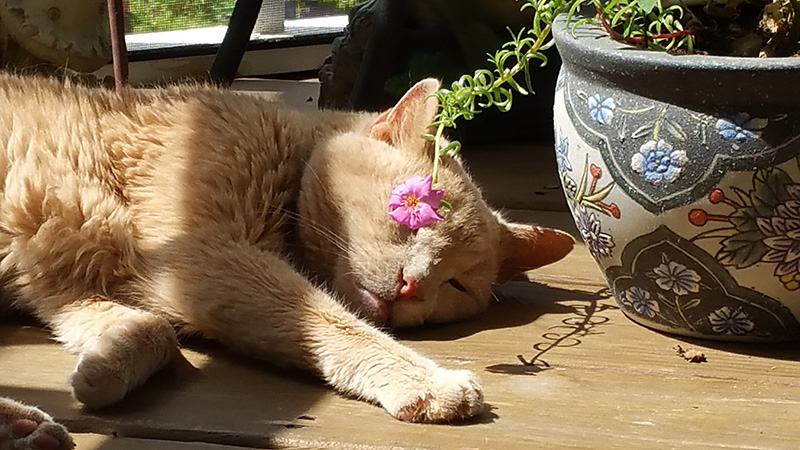 Courtesy of Adriene Buisch
When Adriene Buisch saw him, it was love a first sight. And she vowed to give him the best life possible.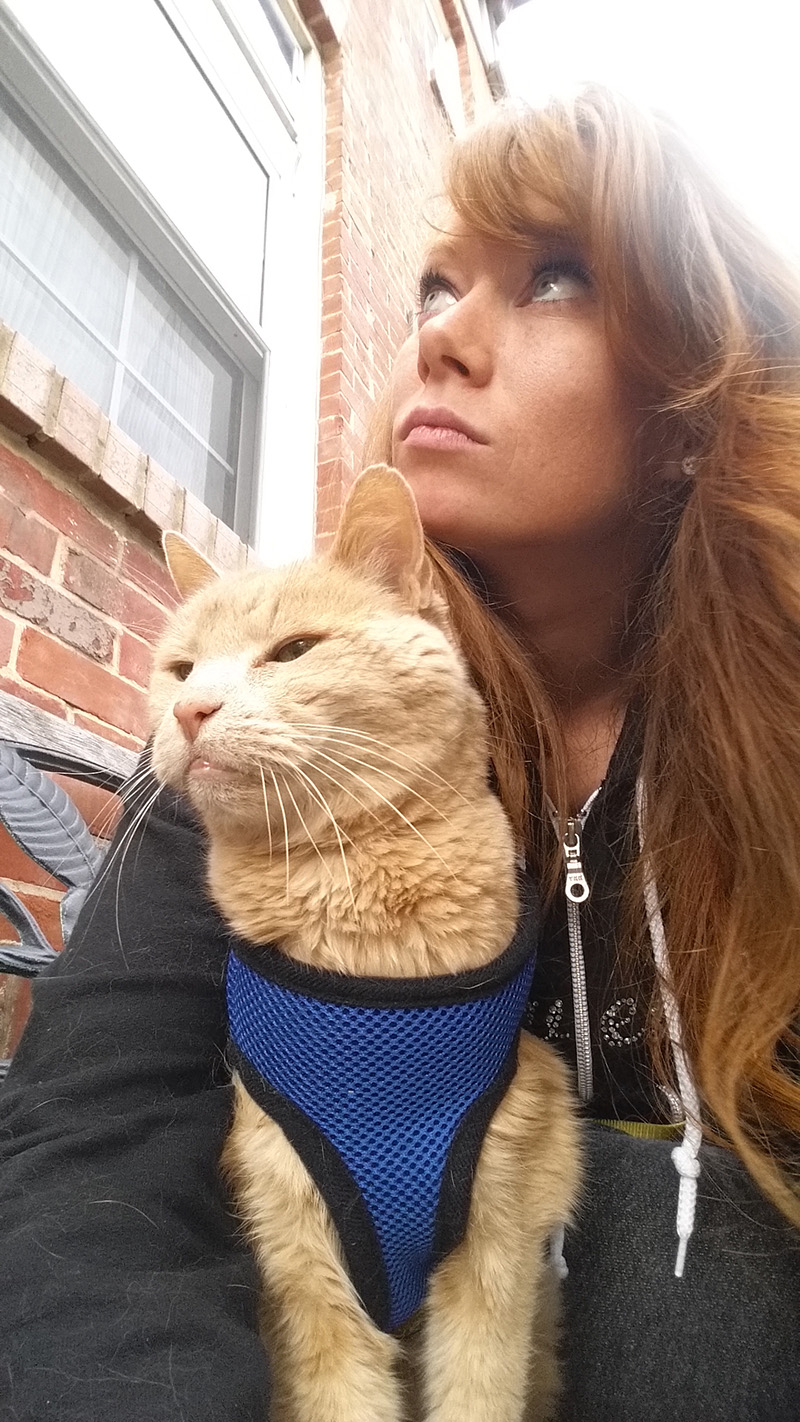 Courtesy of Adriene Buisch
Adriene, a marketing coordinator at Charm City Veterinary Hospital and former Baltimore Ravens cheerleader, adopted Tigger after seeing a post about him on her neighborhood's community Facebook page.
"I called the hospital to get some background on the cat and all they told me was that he was left there 9 months ago, that he was sweet, and had a lot of life to him."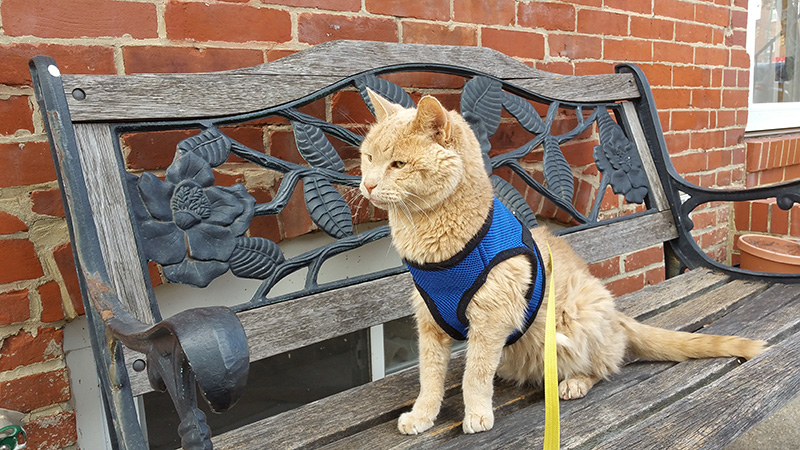 Courtesy of Adriene Buisch
Adrienne told Sunny Skyz that she and her boyfriend, Michael, were looking for a companion for their 6 year-old cat, Stuart, and didn't think a kitten would be a good fit. Stuart had never been around another cat before.
"When we got there, they brought a skinny matted cat in this gross, crusty towel into the room. He looked like a dinosaur!"
The technician told the couple she was concerned about his kidneys because he drinks a lot of water. She said she would give them some time alone with Tigger so they could decide if they still wanted him.
"Michael and I looked at each other and said, 'Um yeah, we are taking him with us!'"
They took Tigger home that day to meet Stuart.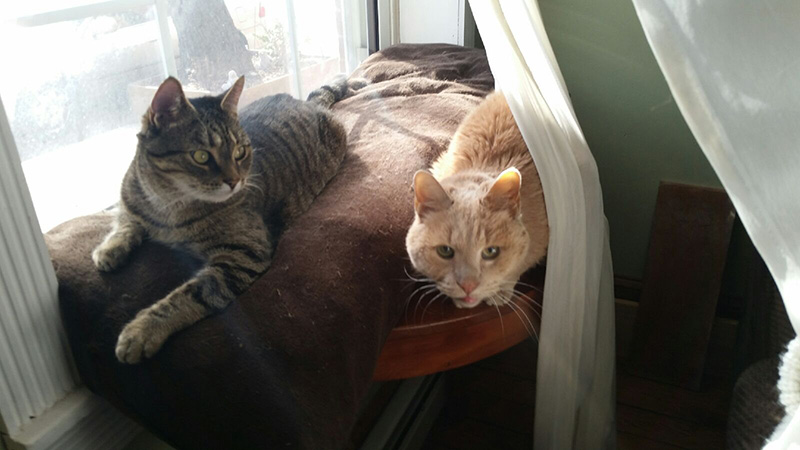 Courtesy of Adriene Buisch
The two instantly bonded.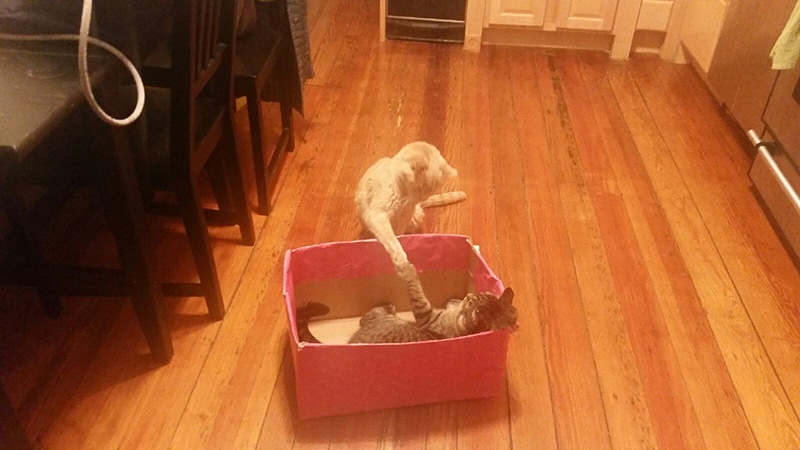 Courtesy of Adriene Buisch
"Tigger eats like a pig, cuddles like a baby, and loves to chase his brother around. Sometimes I think the two of them are partners in crime... as if he tells Stuart what trouble to get into because his body is too old to jump to high places."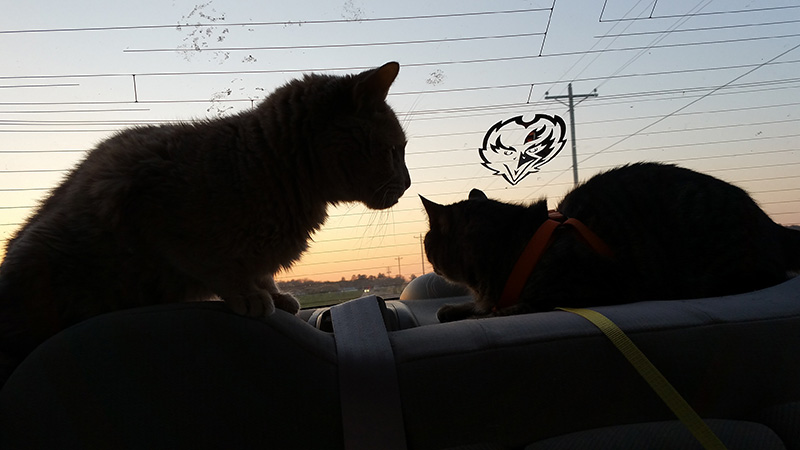 Courtesy of Adriene Buisch
Unfortunately, the veterinarian's initial concerns were verified with blood work: Tigger was suffering from kidney failure.
After Adriene started him on medicine and a prescription diet, Tigger's health began to improve.
"His hair has grown back into this plush soft coat, he's put on healthy weight, and he went from drinking nearly a gallon of water a day to drinking like a normal cat."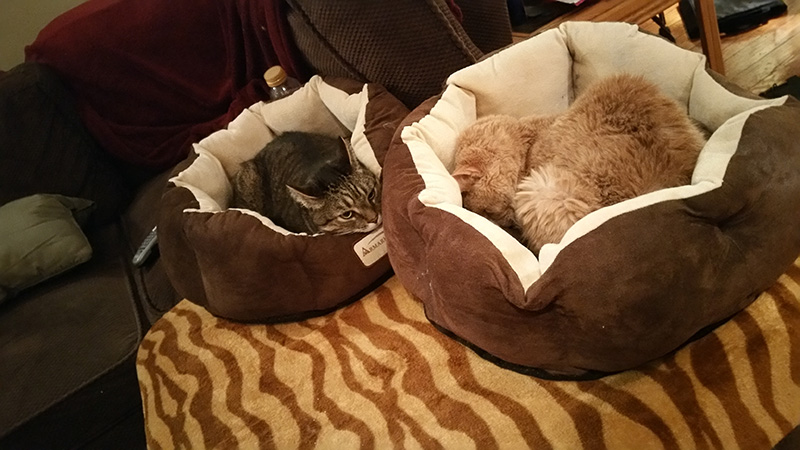 Courtesy of Adriene Buisch
A few months later, Tigger's health took another turn for the worst. While grooming him, they discovered a golf ball-sized tumor.
"At this point we decided we might as well start a bucket list because we didn't know what was to come with kidney failure and the tumor."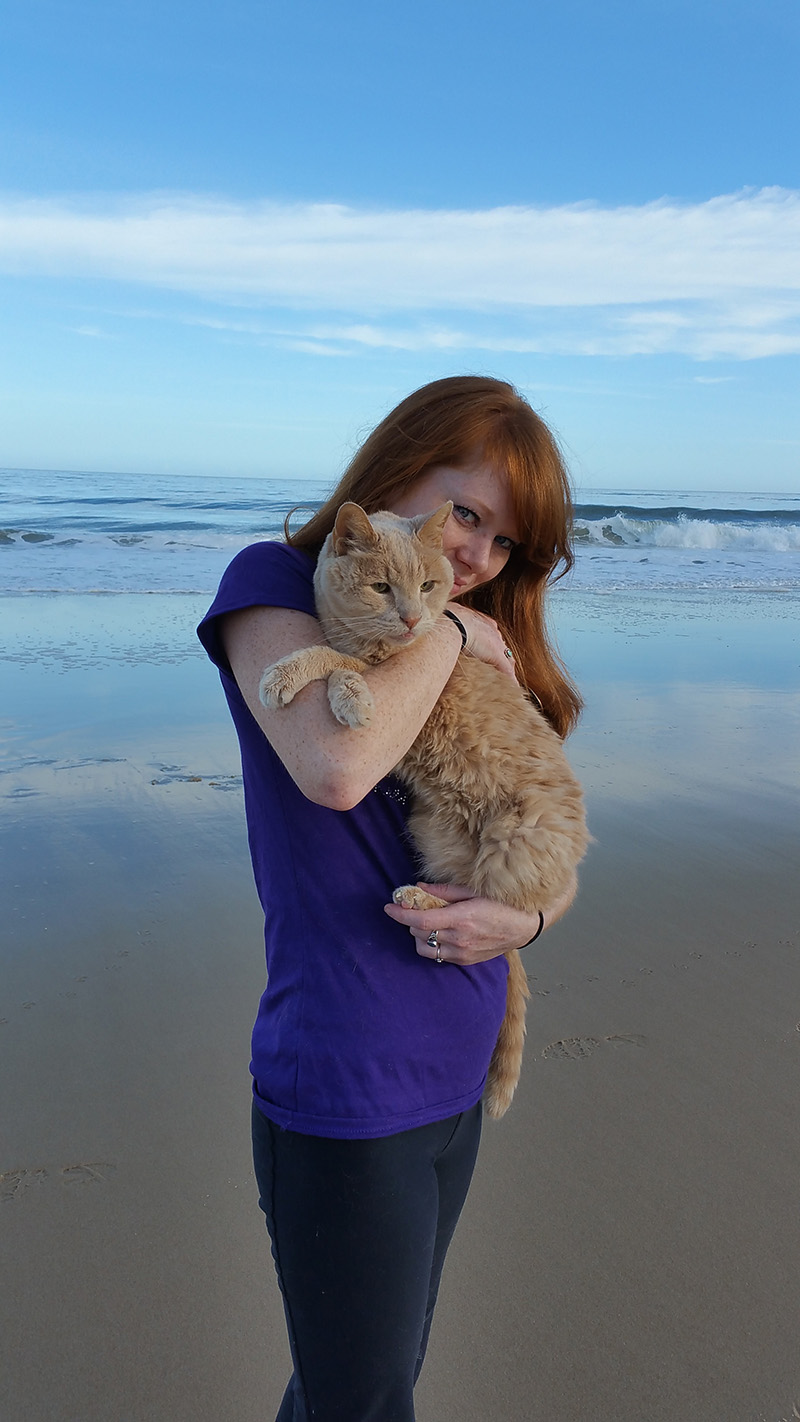 Courtesy of Adriene Buisch
The day after Thanksgiving, Adriene and Michael took Tigger to Bethany Beach in Delaware.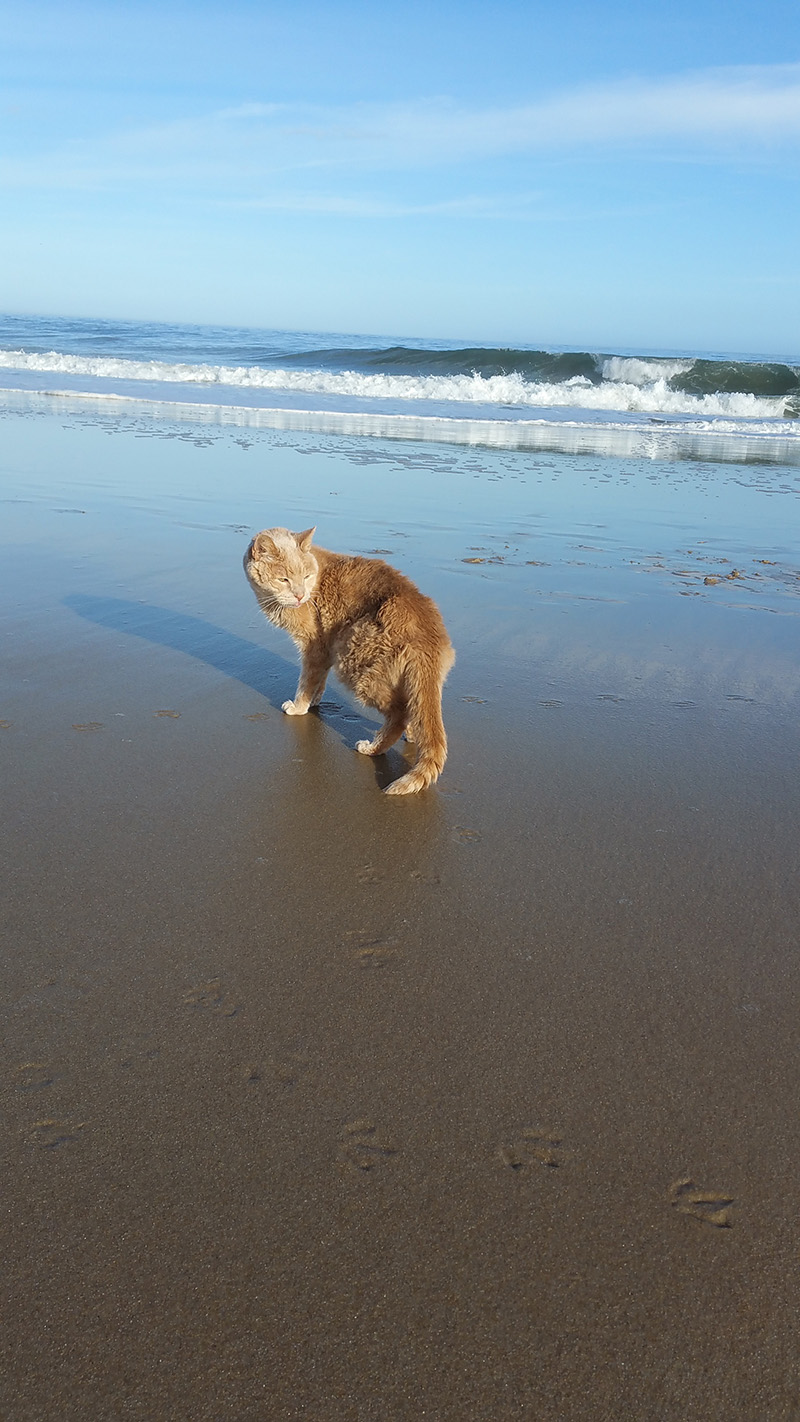 Courtesy of Adriene Buisch
"He loved it! He basked in the sun, played in the sand, and took walks along the water all afternoon long... and making friends along the way."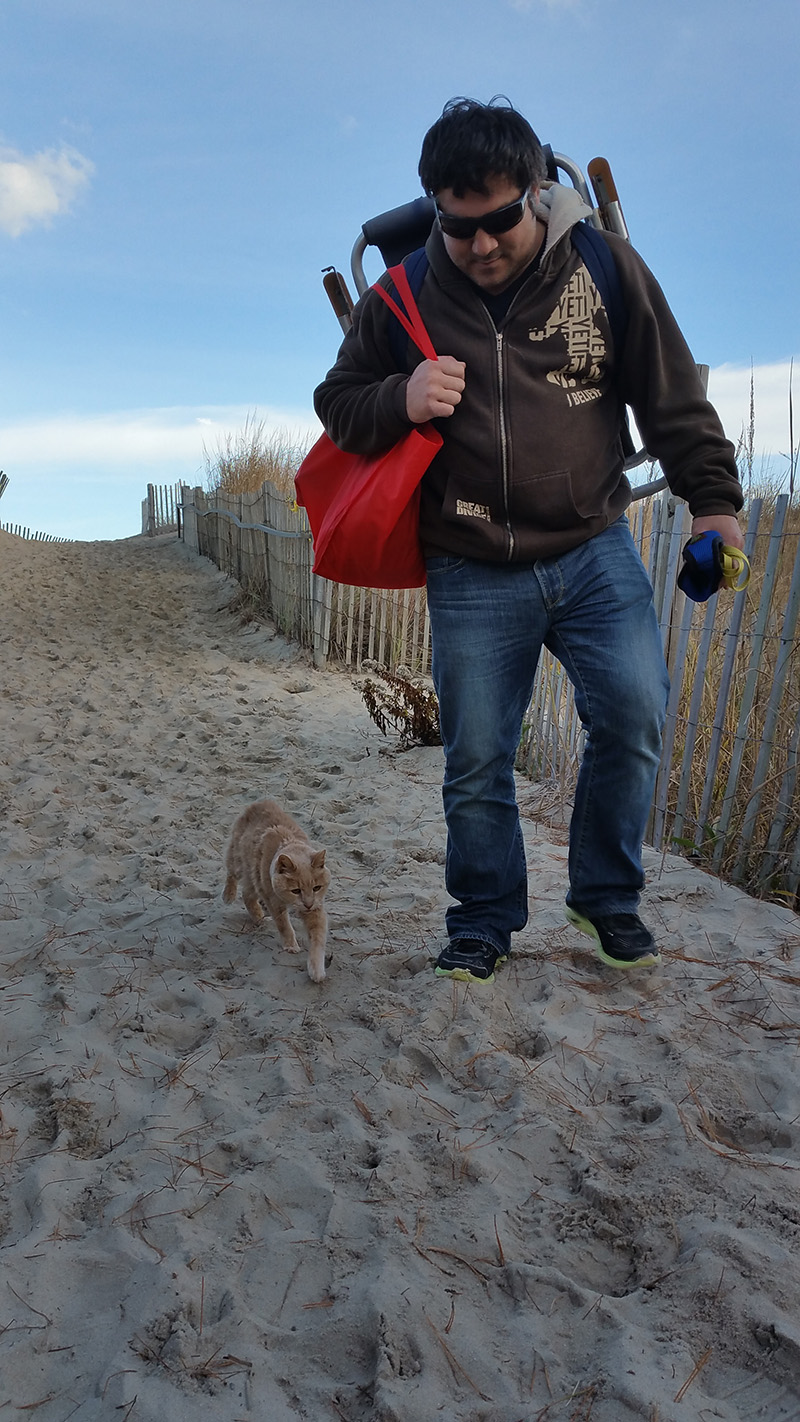 Courtesy of Adriene Buisch
"So many people stopped to say 'hi' and hear about his story. When we were done... he walked along side of us across the entire beach to the car."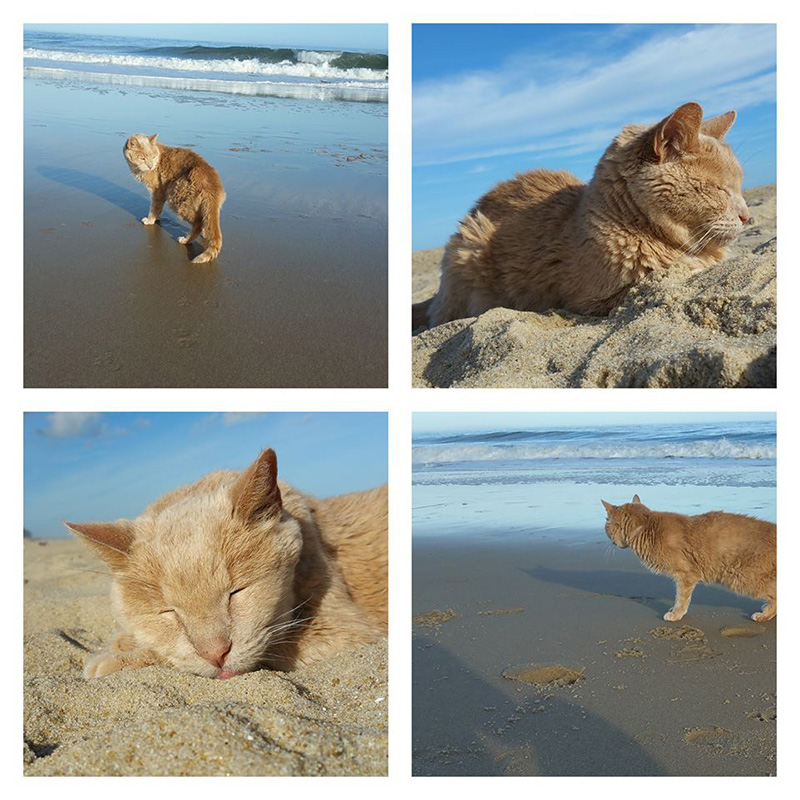 Courtesy of Adriene Buisch
Up next: Florida.
Adriene plans to take Tigger on a trip to visit family for Christmas.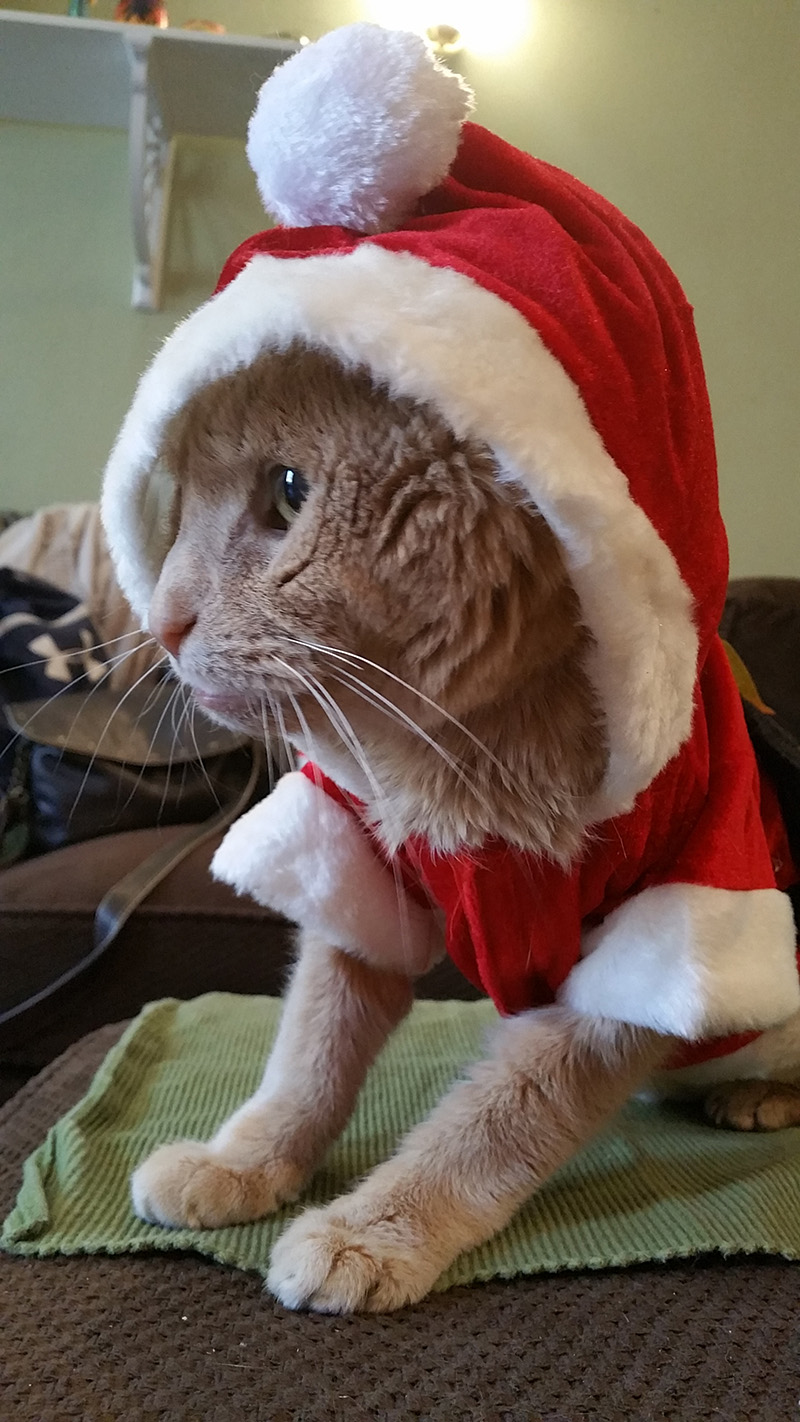 Courtesy of Adriene Buisch
Please consider
making a donation
to
Sunny Skyz
and help our mission to make the world a better place.
Click Here For The Most Popular On Sunny Skyz
LIKE US ON FACEBOOK!