This Man Is Flying Across The Country To Attend A Bachelor Party For A Groom He's Never Met
March 20, 2015
In a couple of weeks, Joey DiJulio is flying across the country for a bachelor party. However, Joey will not know a single person attending the event.
In fact, he's never even met the groom.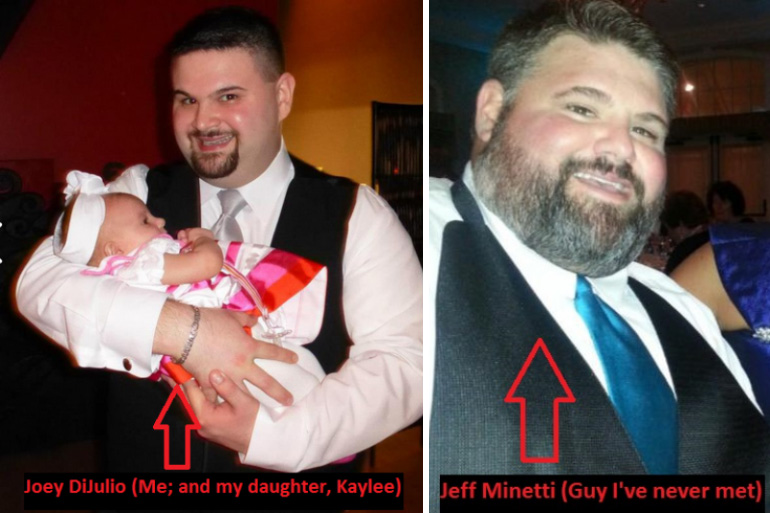 Q13Fox
How it all started:
On February 11, Joey was sent an email from an address he didn't recognize.
People,

Has anyone else noticed now that Jeff has been rocking the beard for a while – he looks like a middle aged Pavarotti? At times, he also has ventured into a bit of hipster phase. In addition to publicly questioning his fashion choices, his bachelor party will be a good time for us to celebrate him leading up to his wedding.
After the initial confusion, Joey realized that he was mistakenly invited to the bachelor party of a man he'd never met. But rather than opt out of the email thread, Joey decided to harmlessly monitor the emails without responding to them.
Joey watched as the emails went back and forth on where to take Jeff for his last night out as a single man. Joey kept quiet to the group, but he told his wife about the entertaining chain, and began posting updates on Facebook.
"I was riding it out," Joey said. "I kind of joked that it would be hilarious if I went and crashed it."
A few weeks went by, and Jeff's brother sent out another message to the email chain asking everyone who had not yet responded to RSVP if they were coming to the bachelor party or not. Joey decided to fess up:
Hi All,

So, I have no idea who any of you guys are, but I have been enjoying being a fly on the wall hearing about the plans for this bachelor party over the last few months.

I'm assuming my E-Mail address was added to the list by mistake (perhaps a typo of someone else?).

I live out in Seattle, WA and although for a moment I thought it might be funny to just show up and be that guy nobody knows but everyone wonders "who is that guy?", buying a plane ticket for a cross-country flight just to crash a bachelor's party might be a bit over the top (although it would be epic!).

Nonetheless, I do hope you guys have a great time and I'd like to take a moment to wish the best of luck in life to the groom!

Cheers!

Joey DiJulio
Seattle, WA
And then this happened:
I say everyone forks up an extra $20 and we get Joey a plane ticket to Philly!

just facebooked Joey DiJulio in WA, and if this is you – you actually look like you could be related to groom. MIND BLOWN

I call Joey DiJulio as my shuffle board partner.
Jeff, the groom, even replied:
Joe,

I'm overnighting you a wedding invite. You show up at the bachelor party and ill make you my best man. You can give the toast even

Jeff
Joey still wasn't sure if he should actually go, so he asked Jeff personally.
"Hey man, I know we've never met. But what if I actually came to your party? Would that be too weird, or…"
Jeff's answer was clear: "You need to come out here."
Joey decided to start a GoFundMe page, called "Bachelor Party 4 Guy I've Never met" to help finance a nearly last-minute trip to Philadelphia. He set up a goal of $1,264 for flights and hotel. He surpassed the goal in less than 24 hours. He then upped the goal to $10,000, with hopes of giving the rest to Jeff so he and his future wife could have a picture-perfect honeymoon to Italy.
"I want to turn this fun story into something that's meaningful for them," Joey said.
On March 27, Joey will fly out. Jeff will pick him up at the airport and drop him off at the hotel. The next day, they'll get to celebrating, something Jeff and his friends are looking forward to.
"I got about 17 beers coming my way," Joey joked. "After I told the email group I was coming, everyone was pretty excited."
"It's like on the total other side of the country, they are like my group of friends," Joey added. "They seem like awesome guys."
Credit: Q13Fox
Please consider
making a donation
to
Sunny Skyz
and help our mission to make the world a better place.
Click Here For The Most Popular On Sunny Skyz
LIKE US ON FACEBOOK!