One + Love = Family
By Jodi-Ann E.M. Morgan • August 5, 2014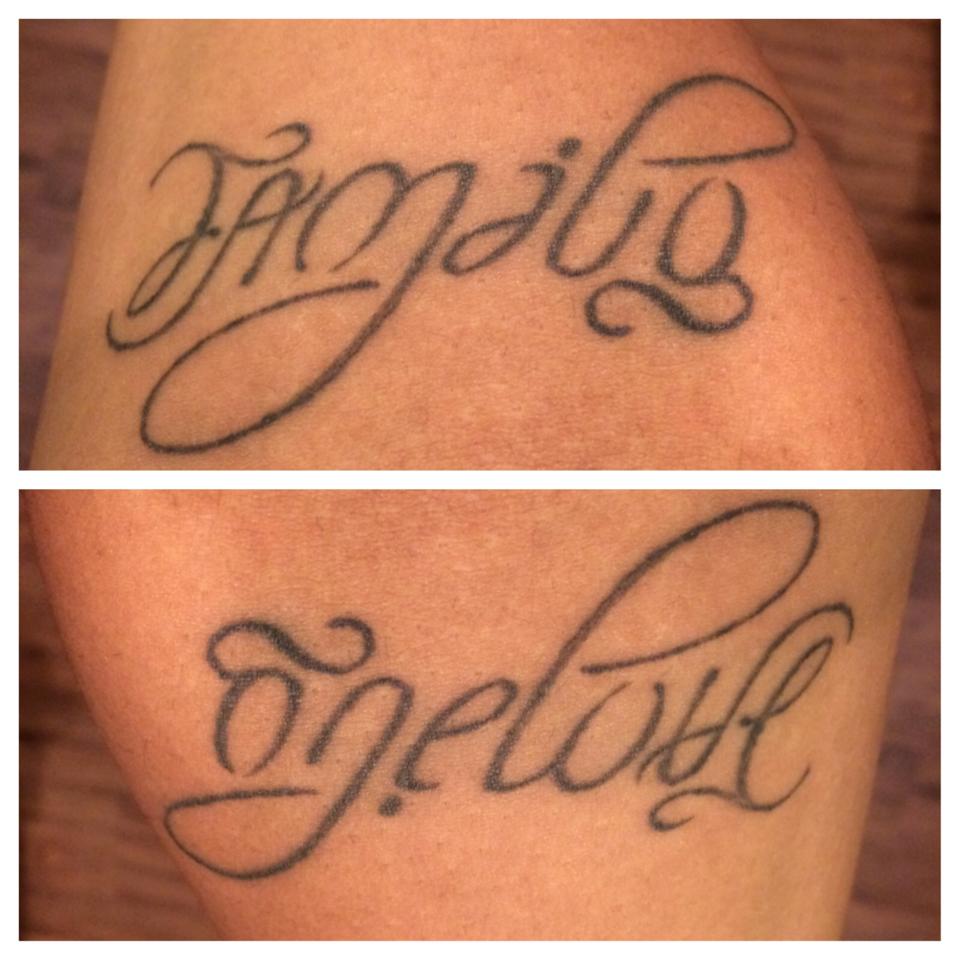 Take a look at the picture. It may seem like there are two different tattoos but in fact it is actually one. It just depends on the angle at which you look at it. If you look at it standing at the person's shoulder you would see it says "family". If you look at it standing near the person's hand when the arm is extended you would read "one love". I thought it was pretty cool when I first saw it. Another thing I found interesting was the two terms used in the tattoo design. Could family and one love be thought of in a similar context?
When I think about family, I think about the people I care about. These are the people I know would be there for me if I ever truly needed them for something. I can safely say the one thing that is common amongst us is love. One Love is a phrase commonly used to describe the notion of love for all people because we are all essentially one. There is no discrimination due to physical differences but appreciation for the fact that we collectively make up mankind. It seems to exemplify the sentiment that we are all 'family'.
For that reason, I believe yes would be an appropriate answer to the question above. Members of your family do not have to be limited to the persons rooted in the typical family tree. Family does not have to be restricted to your bloodline either; case in point, your friends and colleagues. Furthermore, it does not have to be restricted by any category at all; your family is anyone you choose to love. The point is, that can be anyone and everyone.
On the eve of the anniversary of Jamaica's independence let us have these words from one of its greats stapled to our hearts forever.
One love, one heart, let's get together and feel all right – Robert Nesta "Bob" Marley.
PREVIOUS STORY NEXT STORY SHARE YOUR STORY
Please consider
making a donation
to
Sunny Skyz
and help our mission to make the world a better place.