Unleash Your Spring
By Joseph J. Mazzella • March 22, 2022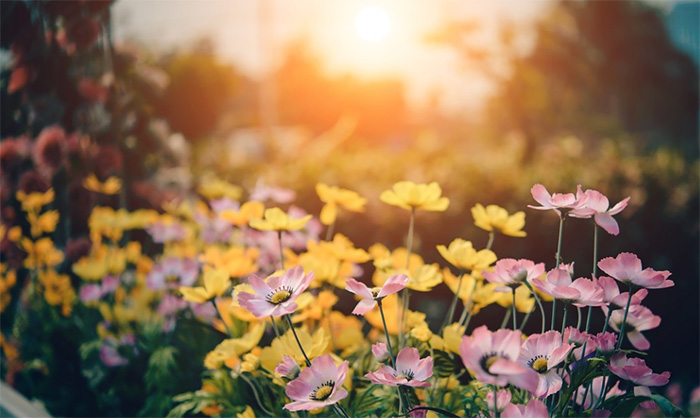 It was a morning in March here in the mountains of my home. The weather forecast had called for another 5 inches of new snow for the weekend. But for the moment March was allowing Mother Nature to unleash a little Spring here. The golden sun was slowly rising over the trees. The temperature was inching up from chilly to warm. In the yard among the brown, dead leaves, a single dandelion had popped its yellow head up and was soaking up the sunshine. Morning music filled the air as dozens of different birdsongs were creating a chorus of joy. Fresh buds were showing up on the branches of my Maple tree. A black, bushy stray cat was laying leisurely in the sunshine after a night of being on the prowl. A few flies and a hornet were flying about as well. And overhead I could even see a majestic eagle riding the wind currents with its wings outstretched.
I breathed in the brisk breeze and smiled. Even in the graveyard behind my home there was a sign of new life. A single bunny rabbit was there and he looked at me for a moment. I looked back and felt a wave of peace and joy within me. Finally he hopped away and I wished him well. I gazed up at the clearing clouds and bright, beautiful sunshine and thanked God for the day. It had been a very long Winter and I was looking forward to the coming Spring.
Sometimes this world gives us a lot of Winter. We get frozen with fears, snowed under with problems, and darkened with pains. It is in moments like these, though, that God asks us all to unleash our inner Spring and share it with the world. Never be afraid then to share your Spring. Remember in the end light always dispels darkness, warmth always conquers cold, kindness always overcomes hate, Love always defeats fear, and God always brings new life to us all. May you have a happy Spring then every single day of your life.
PREVIOUS STORY NEXT STORY SHARE YOUR STORY
Please consider
making a donation
to
Sunny Skyz
and help our mission to make the world a better place.